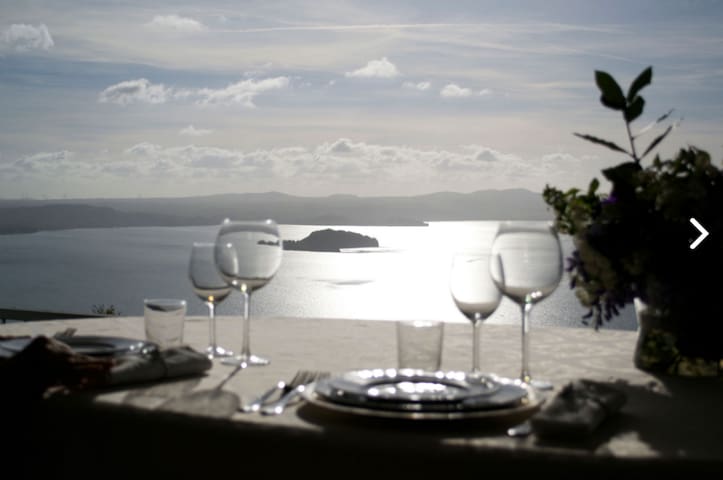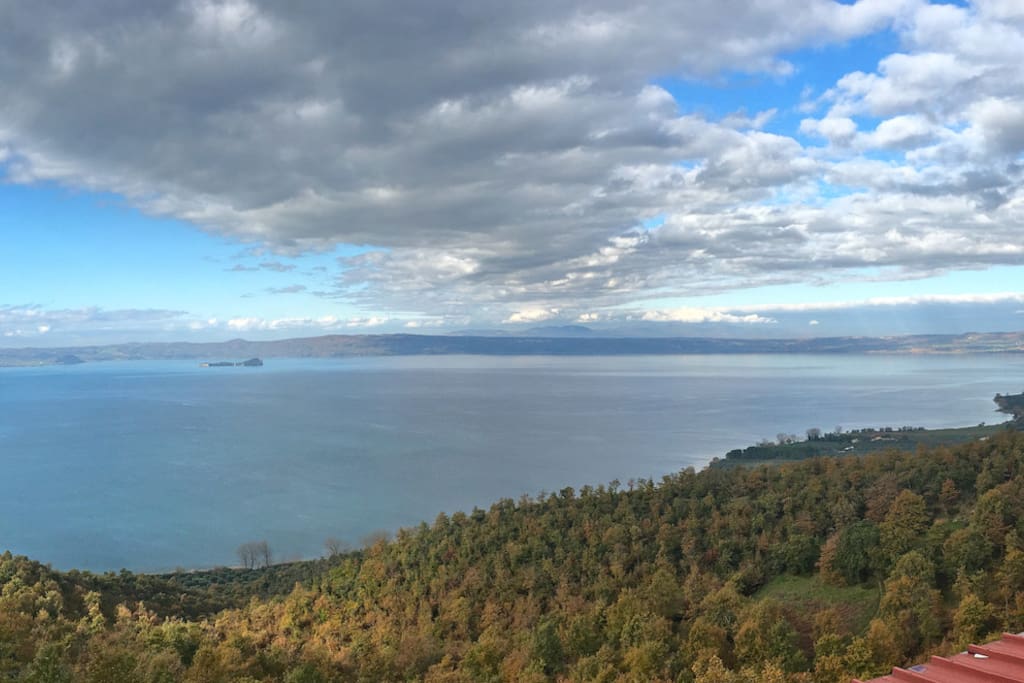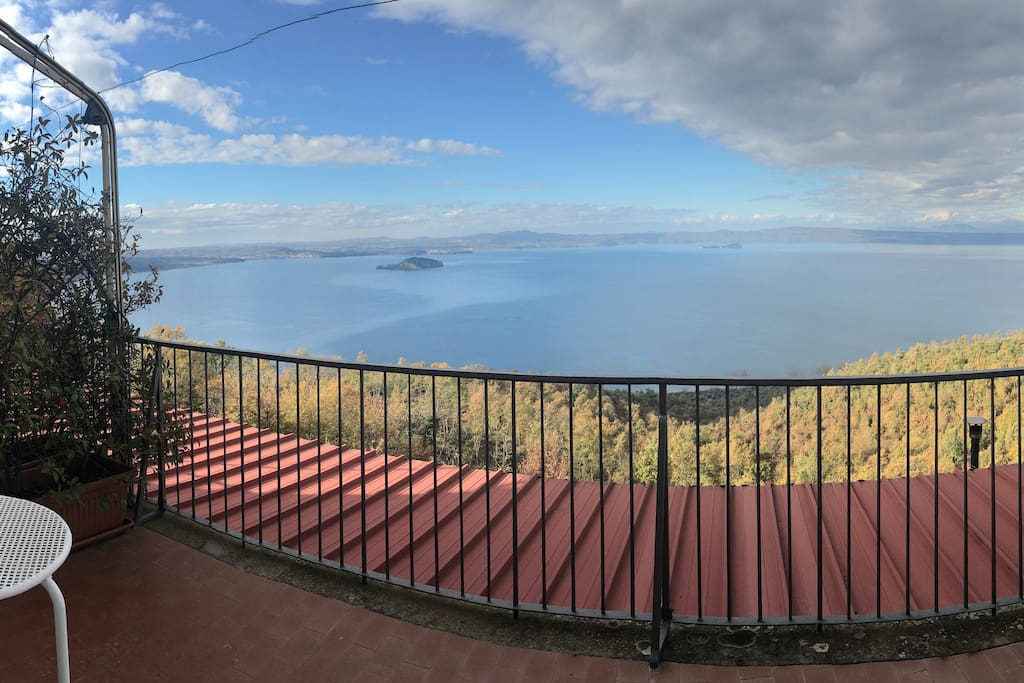 A magical place of one-of-a-kind decor and unique location, for great comfort and privacy, on your way between Rome and Florence. A diamond in the rough, still undiscovered stop-over to add to your Italian itinerary.
If you have large groups, you can book up to 6 rooms and have a party!
Or enjoy the total peace and quiet of this retreat.
房源
This unique building hanging over the magnificent Bolsena Lake - quiet, romantic and decorated with such style and warmth - has swept me off my feet. So we have decided to step in and share it with our guests. You get a full size lakeview from EVERY room. The breakfast room is full of homemade goodies elegantly arranged on heirloom houseware. Although the fireplace, soft music, wifi (if you must), and the gigantic lakeview, would make anything else superfluous, the bar is open for cocktails or coffee and tea.
Dinner also available upon request.
We were looking for somewhere to spend some quiet time and this was the place! Beautifully decorated with many common areas to read and relax. The room was so beautiful with spectacular scenic views of the lake and lots of windows. Staff so friendly we felt at home and received great advice on where to tour. It's on our list to return!
---
Margherita, the heart and soul of this space, is there to assist.
My children are the 6th generation in this medieval villa, and when our budget doesn't allow us to travel, we like a little bit of the world to come to us. My grandfather - a personal hero of mine - hid and saved many lives (often complete strangers, and foreigners), from the fury of the Fascists and Nazis during WW2, in the many nooks and crannies of this old home; and this has created in his heirs a tradition of opening this home to strangers:
we have been hosting since 2011.
My husband Marco is a retired professional yachtsman, and now a talented and passionate cook; and together we have been offering wine tours and pasta making classes since 1998 with the Accidental Tourist.
One of my favorite quotes is: "if you don't believe in connections, you miss them".
语言:
English、Español、Italiano