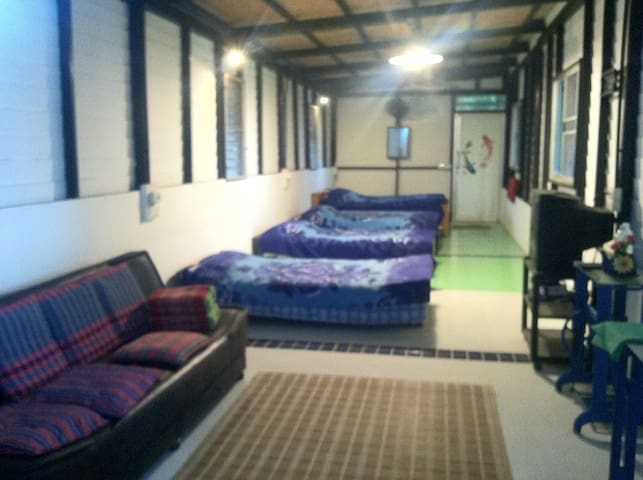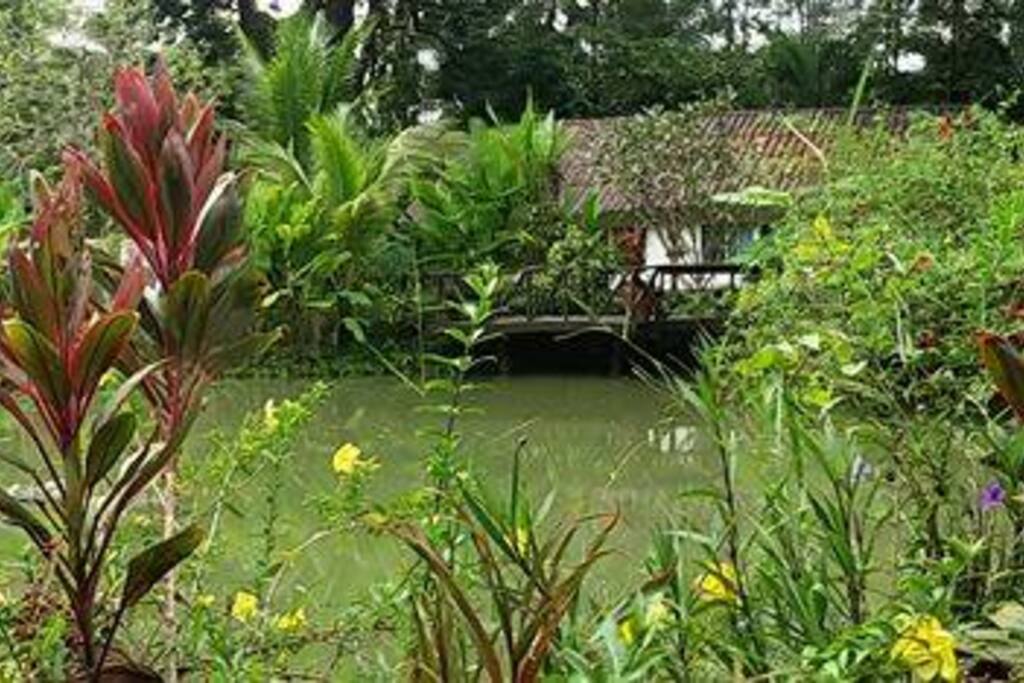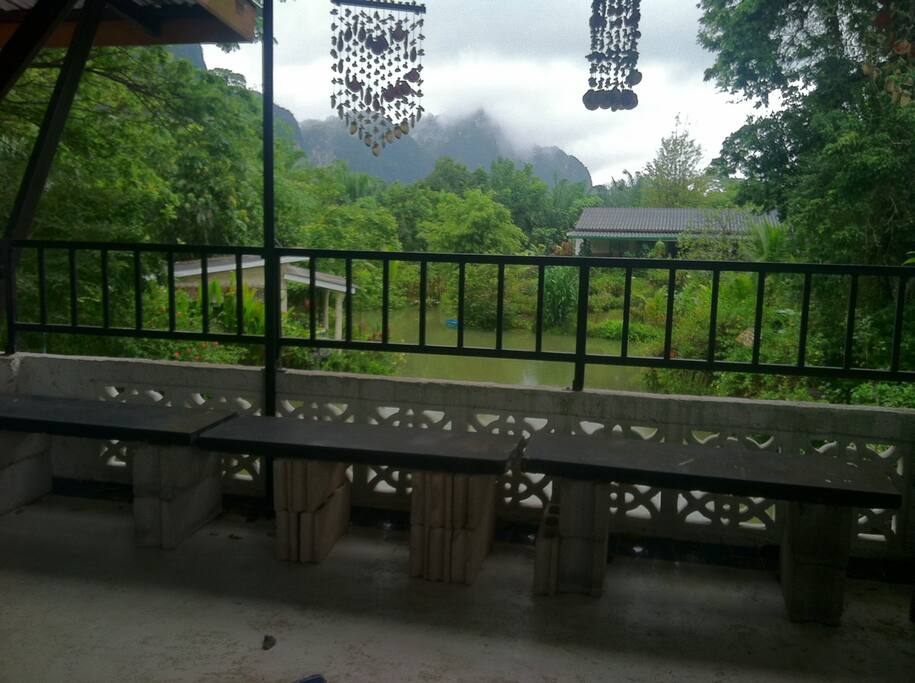 Shared dorm room with four beds, a sitting area, TV and a refrigerator. Shared bathroom on same level. Outdoor terrace is covered and provides a nice view of the pond, garden and Sleeping Lady Mountain. Enjoy the clean air and relaxed atmosphere. Complimentary authentic Thai breakfast waiting for you in the morning.
Ideal for backpackers travelling on a budget and wanting to experience Thailand away from the crowds.
房源
Unique to the area, Baan Suan Thip is an ideal place to relax and enjoy an unspoiled part of Thailand.
Immerse yourself in the culture of Southern Thailand with amazing people, food and nature. Experience the hidden treasures of Ao Luek with local guides who enjoy sharing their experiences and culture. Whether it's a swim in the Jungle Pool, boat trip to some of the many stunning islands of Ao Luek Bay or Kayaking in the mangroves to caves with 3000 year old cave art, there is something for everybody.
A 5 minute walk to Thanbok Koranee National Park, 20 minutes from the beach by car or motorbike (assistance with arranging transportation available if needed). Many local food shops, restaurants and a 7-11 are within walking distance, or by bicycle.
Local markets in Ao Luek provide an opportunity to enjoy the delicious local food and people. The owner and landscape designer Tan, who created the lush gardens at Baan Suan Thip, also offers Thai cooking lessons or meditation classes on site.
Airport pick-ups from Krabi airport, Krabi town or Ao Nang available.
Ao Luek is also easy to reach by bus from Phuket, Krabi or Surathanni.
On-Site scooter and bicycle rental coming soon.
---
Baan Suanthip is a homestay where we want guests to feel like at home. Located in Ao luk district, 40 km from Krabi town 1:30h from Phuket. The place itself as well as the dedicated people staying there make the atmosphere very special. Experience living in beautiful surroundings in an unique way: your way. Get to know the paradise that is Ao Luk. Still untouched by mass tourism, our place aims to fulfill people's need of nature and local culture. You will find yourself in the midst of limestone cliffs, luxuriant rivers and lovely local people who want you to truly witness the magic of Thai countryside and its residents.
A 10 minute walk from the national park and 15 minute ride by bike to the sea will convince you that coming to Ao Luk one time is not enough.
We hope to see you soon for some nice conversations, live music and trips around this beautiful area that is Ao Luk.
语言:
English、ภาษาไทย