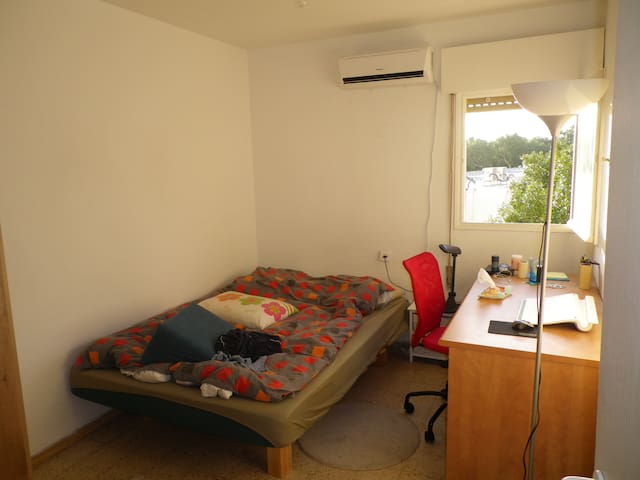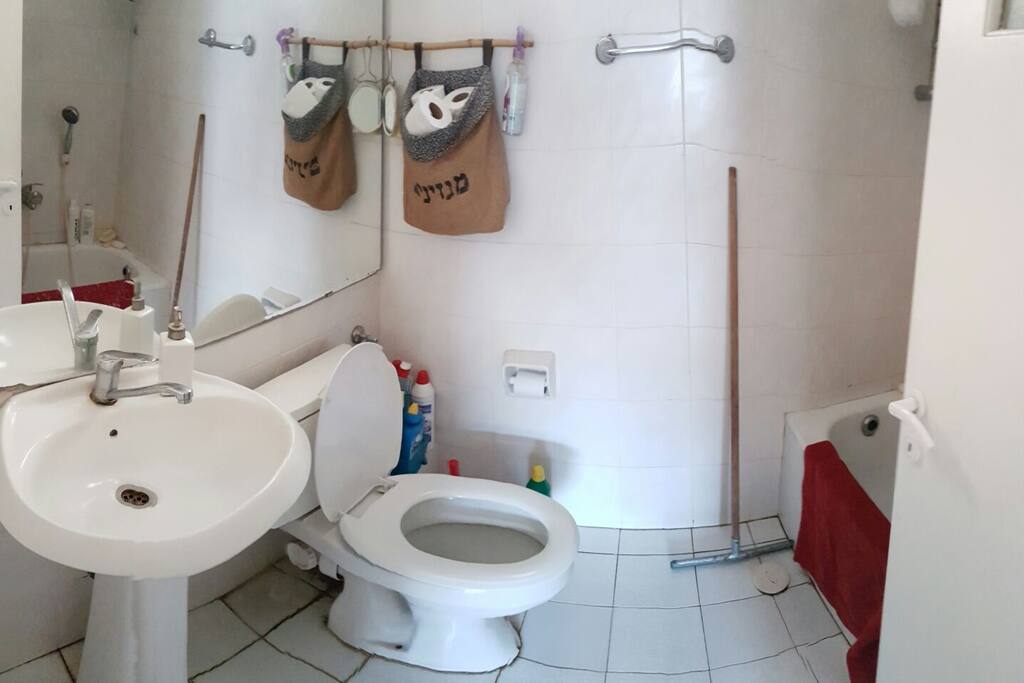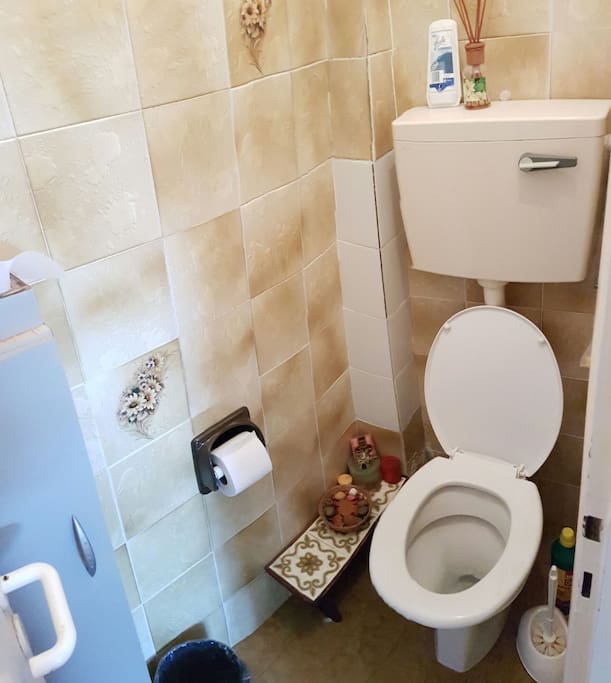 LOW COST TLVaccessible,spacious&cozy private room
Accessibility,spacious place ,your privacy ,your safety ,quiet nights of back facing property with a good spring mattress bed for a good night sleep and a great breakfast -all you need in one place while touring a city-for an affordable & fair price!
come to be hosted by me and enjoy your stay!
the house is located a few bus stops away from the city's heart - Hashalom train station-(Tel Aviv's landmark)
All main bus routes are a step away.
A shopping mall across the street.
Gay&vegan friendly.
---
Hi & Welcome to Tel Aviv!
My name is Yaniv and I'm a very experienced space sharing world traveler.
I have been visiting already more than 70 countries and many people opened their doors for me during my travels helping me to explore the world with a minimum budget - and I want to do the same for you!




Some options available for you:
( pay cash only -Euro/USD accepted- read on )
- An extra person in the room pays only 60 NIS (18Euros) per night (2 pax max per room).
- BREAKFAST - as already stated can be ordered a night before for the price of 20 NIS only skipping the costs of the Cafes and thier 10-12% obligatory tipping system.
- A laundry is an option if you need it - 15 NIS per cycle.
- If you rent a car I can offer you my private parking - 25 NIS for 24 hours
( you can get in and out as much as you want & I'll park outside).
having a parking space which is rare in this area and in Tel Aviv in general
- Airport transfer & pickup - 100 NIS -> around half the price of a basicTaxi night fare from the airport to Tel Aviv and you don't have to pay the taxi's luggage extra fee for each bag you have. same price for 1 person or more. please pay attention that this option is available upon request only & not at all times. airport pickups must be scheduled correctly for the 100 NIS pricing.
-LATE ARRIVAL - arriving after 23:00 is optional with the fee of 70 NIS total.

-Late arrival+ airport pickup would be 150 NIS (45 Euros) altogether.

-MONEY CONVERSION: I'm willing to accept Euros & US Dollars to get you started in the city but since I will have to convert it later, the rate would be
30 Euros or 34 USD per 100 NIS which is quite fair in small amounts.
*the rate is subject to market change

You are invited to have a pleasant stay with your private room,
I wish you a great vacation & Safe travels!
Yaniv
语言:
English、Español、עברית