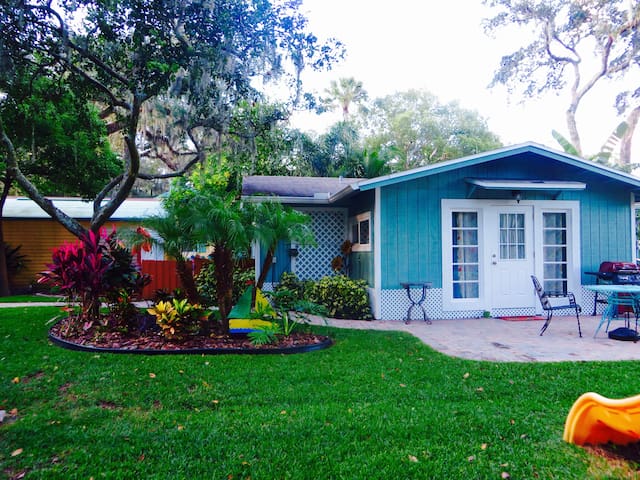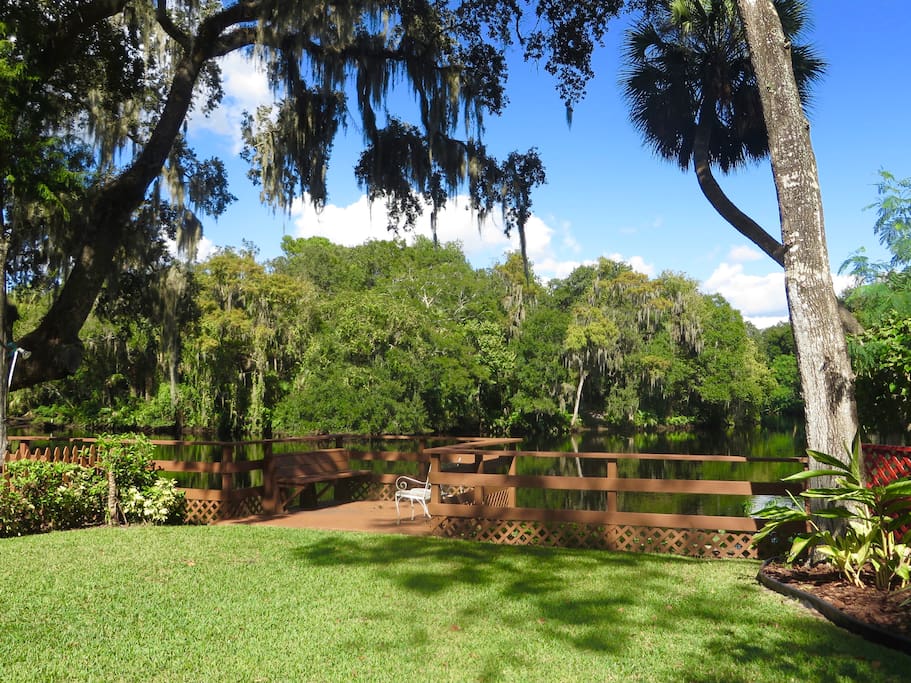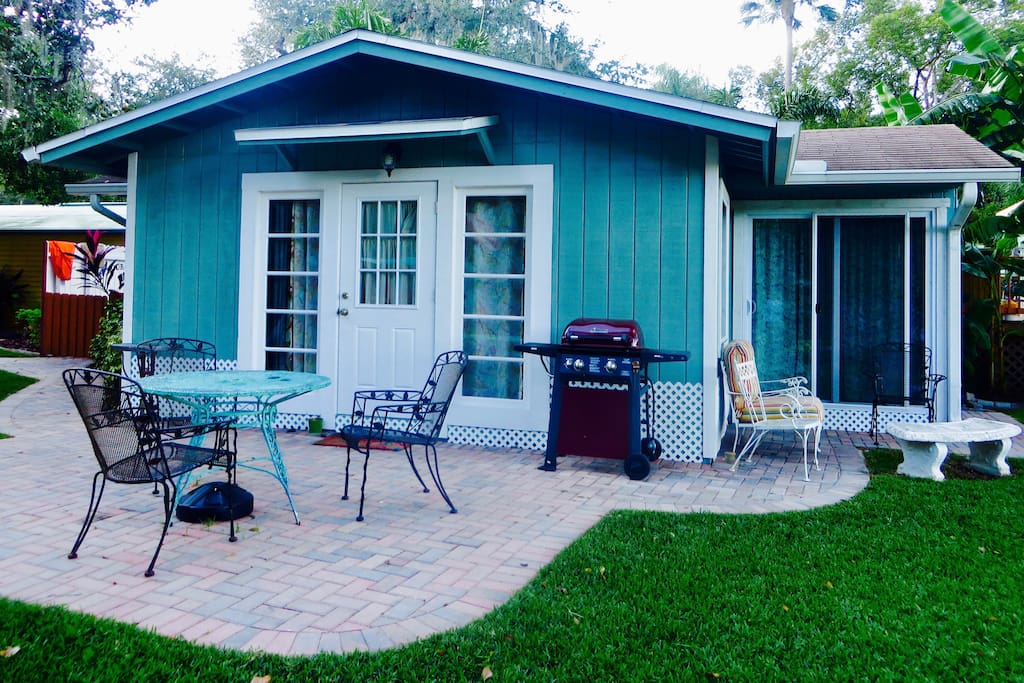 Welcome to Mockingbird Staycation Rentals! We are proud to be a 7 time award winner on each of our 7 rentals on Trip Advisor. Our clients feel they receive the ultimate service when staying with us. We strive to be the best in the rental industry. This charming cottage is a one bedroom with a sleeper couch so it can sleep four people. It has a full kitchen and bathroom with a shower. Enjoy the river view or the privacy of your own room this house provides a family or corporate experience.
---
---
始终通过爱彼迎进行交流
为了保护您的账号隐私和付款安全,请不要相信其它任何平台的折扣或优惠券代订,并始终在爱彼迎站内转账和交流。
了解更多
---
- All pricing is based on time of year, events, occupancy and pets are priced separately. Please make sure your booking information is accurate so you can receive accurate pricing. Thank you!
After booking, you will receive instructions for check-in and a copy of the Rental Agreement (below). It must be signed and returned within 24hrs.
MOCKINGBIRD STAYCATION RENTALS RENTAL LEASE AGREEMENT AND RELEASE OF LIABILITY
This Rental Lease Agreement and Release of Liability constitutes a contract between the Guest(s) and Old Seminole Heights Properties, LLC d/b/a Mockingbird Staycation Rentals act­ ing as Agent.
Please read this Staycation Rental Lease Agreement and Release of Liability thoroughly. Any monies received by Old Seminole Heights Properties, LLC d/b/a Mockingbird Staycation Rentals for occupancy of vacation property indicates the acceptance of the terms and conditions of this Staycation Rental Lease Agreement and Release of Liability, hereinafter collectively re­ferred to as the "Agreement." It is the responsibility of the Guest(s) to be familiar with all poli­cies within this Agreement. This Agreement is entered into by and between the Guest(s), here­ in after individually and/or collectively referred to as "Guest," and Old Seminole Heights Proper­ ties, LLC d/b/a Mockingbird Staycation Rentals, hereinafter referred to as "Mockingbird Stayca­tion Rentals."
Terms and Consideration - In consideration of the following terms, covenants, agreements, limitations and conditions entered into by the parties hereto, Mockingbird Staycation Rentals hereby rents to Guest/Cardholder named for the staycation property________________ located in Tampa, Florida to____________________________
be occupied only for the purpose of a transient, single-family, short-term, vacation dwelling for a term commencing__________________ and ending on_______________with the following rent, taxes and additional fees to be paid by Guest:
Reservation Requirements - Reservations are not considered guaranteed until the full payment of the total rental fee inclusive of all taxes and fees as detailed above, are received by Mockingbird Staycation Rentals by a valid credit card.
Due Diligence - Mockingbird Staycation Rentals has 3 business days to accurately inspect the Property after Guest leaves to make sure all items are left in the original condition and no dam­age occurred during Guest's stay.
Check In/Check Out - Check-in is at 3:00 p.m. and Check Out is at 11:00 a.m
Cancellation Policy - There are no monetary refunds. At the discretion of a Mockingbird Stay­cation Rentals' representative, they may offer a credit of another time for a future stay as a cour­tesy, excluding holidays. Please make sure to have your credit card that you used to book your reservation when you arrive. This verification is for your security and protection and to protect you from identity theft. Your security is our priority. Thank you for selecting us, as we look forward to your stay with us at Mockingbird Staycation Rentals.
Unavailability of Property - In the event the Property is not available for use during the Rental Term due to reasons, events or circumstances beyond the control of Mockingbird Staycation Rentals or the property is sold, Rental Agent will apply due diligence and good faith efforts to locate a replacement property with respect to occupancy capacity, location and that meets the reasonable satisfaction of the Guest.
AGE Requirement - Guests under the age of 25 unaccompanied by a parent or legal guardian will not be permitted to rent or occupy any vacation property from Mockingbird Staycation Rentals. Any reservations made under false pretenses will result in loss of advance payments and removal from the premises.
Occupancy - Pricing is based on occupancy as disclosed by Guest at the time of booking. Guest agrees that no more than the agreed upon occupancy at the time of booking shall be permitted on the Property at any time during the Rental Term, all of whom shall comply with the conditions and restrictions imposed upon Guest under this Agreement. No request for additional parties will be taken orally and must be made in writing. Additional parties after the booking must be ap­proved by Mockingbird Staycation Rentals. A $60.00 charge per person will automatically be charged if not disclosed unless approved or waived by the owners. No minors are permitted to occupy the property unsupervised. Any Guest that is not disclosed or approved by Mockingbird Staycation Rentals is grounds for immediate removal of all Guests and all funds will be forfeited. Video cameras are strategically placed on the exterior of the Property for the purpose of confirm­ ing accuracy of occupancy.
- There is a $400.00 fee if a pet is discovered in the Property that Guest has booked and has not disclosed. Animals cannot be left unattended or alone in the property unless crated. Crated animals cannot be left alone for more than 2 hours at a time and must have water available to them. Any guest who brings an animal into the property understands and agrees when they check in that they are responsible for any damages done by an animal they bring to the property and authorize Mockingbird Vacation Rentals to charge their card accordingly for damages caused by their animal. I agree to the above-referenced policies as a Mockingbird Staycation Rental guest.
Name:________________ Date:__________________
Cleaning - Guest understands that the cleaning fee charged when booking the Property is an exit cleaning fee and not a maintenance or continual housekeeping fee. Guest agrees that they are responsible for leaving the Property in the condition they received it in. For bookings over 18 days, Guest agrees to have the property cleaned by a company approved by Mockingbird Stayca­tion Rentals for $50 every two weeks or agree to pay an additional $75 for additional cleaning when Guest vacates the premises. This fee may be waived by the approval of Mockingbird Stay­cation Rentals representative as determined by the condition and cleanliness of the Property at the time the Guest vacates the Property.
Utilities - There will be an additional charge of $75.00 for excessive use of utilities such as air/ heating units, TV's and water. Utilities must be turned off when you are not in the property. Any amount over $70.00 will be charged on a monthly basis.
Non-Smoking Policy - Smoking is not permitted in any part of the Property. Failure to comply with Mockingbird Vacation Rental's non-smoking policy will result in a $350.00 cleaning fee charge to the credit card on file.
Consumption of Alcoholic Beverages - The consumption of alcoholic beverages by any person under the age of 21 is illegal in the State of Florida and is strictly prohibited by Mockingbird Staycation Rentals. Partying with heavy drinking is not allowed or permitted in and/or surround­ing the Property, which is located in a residential area. Any noises that disrupt neighbors sur­rounding the Property will be subject to a fine of $150.00 per guest. Guest agrees to pay for all damages to the Property of Mockingbird Staycation Rentals caused by Guest and/or their permit­ted guests pets and visitors' negligent, reckless, or willful actions which includes consumption of al­coholic beverages. Booking guest will personally be financially responsible up to $500.00 of damage. Should damage to Property exceed $500, Guest will pay for the deductible on any insurance claim. There is an additional fee of $350.00 per incident per guest if housekeeping has to clean up any bodily fluids such as vomit, blood, feces or urine, etc… on any floors, walls, ceilings, appliances, paintings, knick-knacks furniture, beds etc… in the property or surrounding grounds. This fee will automatically be charged on your credit card and pictures will be sent to you for proof of the incident.
Drugs and Firearms - No drugs and/or firearms are allowed on the premises of the Property. Presence of drugs and/or firearms will be cause for immediate removal from property.
Nuisance - Guest shall use the Property for residential purposes only and in a careful manner to prevent any damage or loss to the Property and keep the Property in clean and sanitary condition at all times. Guest and any additional permitted guests shall refrain from loud noise and shall not disturb, annoy, endanger, or inconvenience neighbors, nor shall Guest use the Property for any immoral, offensive or unlawful purposes, nor violate any law, association rules or ordinance, nor commit waste or nuisance on or about the Property.
Condition and Use of Property - The Property is provided in "as is" condition. Mockingbird Staycation Rentals shall use its best efforts to ensure the operation of all amenities in the Property, such as internet access, satellite or cable TV access or hot tubs, fireplaces as applicable. Mock­ingbird Staycation Rentals shall not be held responsible for such items failure to work, but will make every effort to correct any issues as reported as quickly as possible. Guest acknowledges that use of amenities such as hot tubs, pools, spas, fireplaces, decks, barbeques and the like may be poten­tially dangerous and involve potential risks if improperly used, particularly with regard to chil­dren and such use is at the Guest's own risk.
Entry and Inspection - Mockingbird Staycation Rentals reserves the right to enter the Property at reasonable times and with reasonable advance notice. If the Guest does not respond, Mock­ingbird Staycation Rentals representative can enter the property as they deem necessary. Guest hereby agrees to keep the Property clean and presentable on a daily basis as Mockingbird Stayca­tion Rentals has the right to enter the Property to show Property to potential customers and/or buyers. Mockingbird Staycation Rentals has the right to move personal items for the purpose of cleaning the property if personal items are left on floors, beds and areas that block housekeeping to do a thorough job. If Mockingbird Staycation Rentals has a reasonable belief that there is imminent danger to any person or property, Mockingbird Staycation Rentals may enter the Prop­erty without advance notice.
Assignment or Sublease - Guest shall not assign or sublease the Property or permit the use of any portion of the Property by other persons who are not family members or guests of the Guest and included within the number of and as permitted occupants under this Agreement.
Risk of Loss - Guest agrees that all personal property, furnishings, personal affects and other items brought into the Property by Guest and/or their permitted guests and visitors shall be at the sole risk of Guest with regard to any theft, damage, destruction or other loss and Mockingbird Staycation Rentals shall not be responsible or liable for any reason whatsoever.
Indemnification and Hold Harmless - Guest agrees to indemnify and hold harmless Mocking­bird Staycation Rentals and its representatives from and against any liabilities, theft, damage, cost or ex­pense whatsoever arising from or related to any claim or litigation which may arise out of or in connection with Guest and/or their permitted guests and visitors and occupancy of the Property including but not limited to any claim or liability for personal injury or damage or theft of prop­erty which is made, incurred or sustained by Guest or equipment for children such as child gates or beds, swing sets or any items pertaining to the use by children.
Release - Guest hereby waives and releases any claims against Mockingbird Staycation Rentals or its representatives for any injuries or death that may be sustained by Guest on or near or adjacent to the Property, including any common facilities, activities or amenities. Guest agrees to use any such facilities or amenities entirely at the Guest's own initiative, risk and responsibility.
Governing Law - This Agreement shall be construed in accordance with the laws of the State of Florida. Any legal or equitable claim that may arise from our stay in the above shall be resolved under Florida law.
Entire Agreement/Amendment - This Agreement contains the entire agreement of the parties and there are no other promises, conditions, understandings or other agreements, whether oral or written relating to the subject matter of this Agreement. Any changes, amendments or modifica­tions hereof shall be void unless the same are in writing and signed by both the Guest and Mock­ingbird Staycation Rentals.
Severability - If any portion of this Agreement should be held invalid or unenforceable for any reason, the remaining provisions shall continue to be enforceable and valid. Guest agrees to ar­bitration only. If a Court should find that any provision of this Agreement is invalid or unen­forceable, but that by limiting such provision it would become valid and enforceable, then such provision shall be deemed to be written, construed and enforced as so limited.
Default - If Guest should fail to comply with the conditions and obligations of this Agreement, Guest shall surrender the Property, remove all Guest's property and belongings and leave the Property in good order and free of damage. No refund of any portion of the Total Rental Fee shall be made and if any legal action is necessary, the prevailing party shall be entitled to reim­bursement from the other party for all costs incurred. The waiver or failure of Mockingbird Stay­cation Rentals to enforce any breach or provision of this Agreement shall not be considered a waiver of that or any other provision in any subsequent breach thereof.
Chargebacks - I understand and agree to the policies regarding any and all chargebacks done on any Mockingbird Staycation Rental property bookings or rentals that I participated in booking and understand I will be responsible for any bank charges on both sides of the transaction, bank fees, overdraft charges and will be subject to small claims in the city of Tampa, Florida.
Name:_________________ Date:________________
Credit Card Authorization - Guest is providing credit card details as a guarantee of payment to Mockingbird Vacation Rentals. Guest accepts all terms and conditions of the rental agreement and accepts all liability for rent and charges related to property rental, as well as any damage be­yond normal wear and tear during the term of the rental. Guest understands that these costs will be charged to the credit card provided. In the absence of another payment agreement, Guest au­thorizes Mockingbird Staycation Rentals to charge the credit card provided for payment of these items. The initial payment must be made by a credit card in the reservation holder's name. This guest alone is liable for all payments and damages on a reservation and is fully responsible for the full reservation rent and charges. Guest agrees that liability for this bill is not waived and agrees to be held personally liable in the event that the indicated persons, company, or associa­tion fails to pay the full amount of these charges.
Names of Parties Booking:
l. __________________________________________
2.__________________________________________
3.__________________________________________
4.__________________________________________
5.__________________________________________
6.__________________________________________
(There is $60.00 additional charge per person-per night, who stays at the property unap­proved. This needs to be approved by the management prior to booking writing).
ADDITIONAL PARTIES APPROVED:
1.___________________________________________
2.__________________________________________
Approval by Owner:__________________ Date:_____________
I HAVE READ THIS VACATION RENTAL LEASE AGREEMENT AND RELEASE OF LIABILITY AND UNDERSTAND IT. I FURTHER UNDERSTAND THAT BY SIGNING THIS RELEASE, I VOLUNTARILY SURRENDER CERTAIN LEGAL RIGHTS.
Signature:___________________ Date.______________

Owner:_____________________ Date:________________
---
严格
旅程开始前的7天之前取消预订可以获得50%的退款。如果在旅程开始前7天内取消预订,该预订将不可退款。
---
---
---
We are happily living in Tampa Florida and love doing our rentals and meeting new people! Come and stay with us!