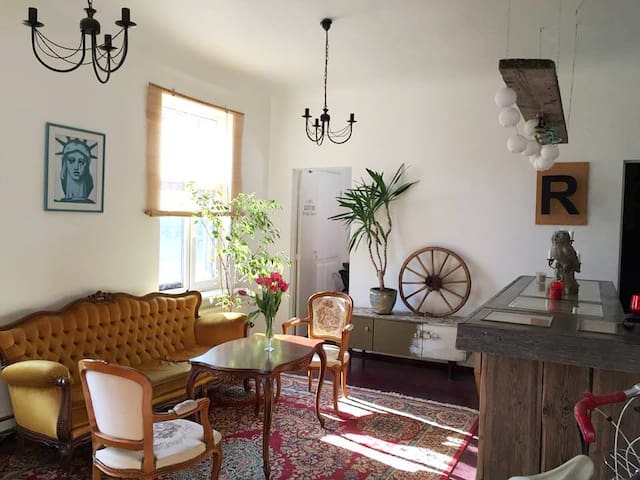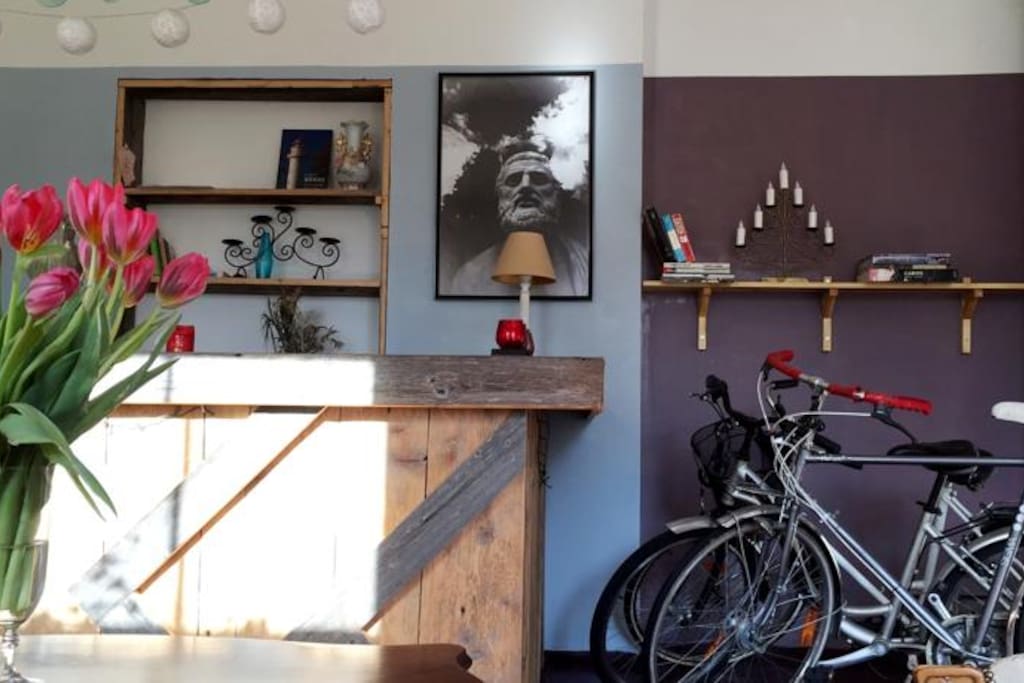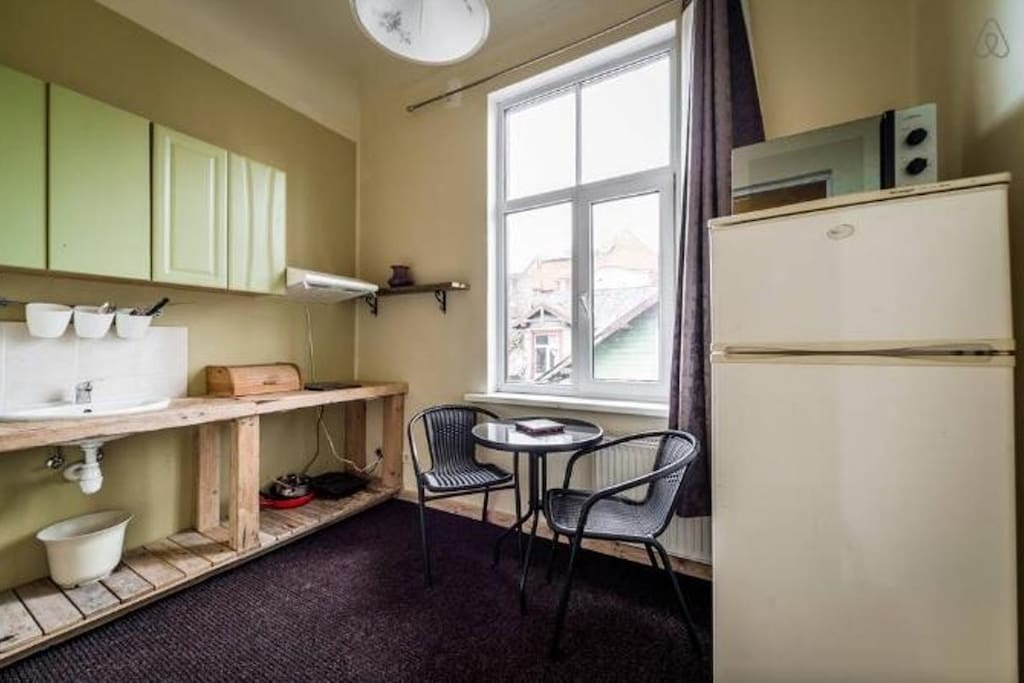 WELCOMING ERASMUS STUDENTS AT MY RESIDENCE
Being passionate about wooden architecture this house became my home. House offers 6 bedrooms, terrace, fully equipped kitchen and bicycles for everyone, great guidelines and free tours in both river sides. Enjoy greenery and ambiance.
Every year from September till May Iam hosting 6 Erasmus students, offering each private room with lock and bicycle. Shared showers, kitchen and garden. All bedroom are located on the second floor.
My house is located in 2 km from Old town, near the river. This part of the city is known as Agensklans, and loved by its greenary and lovely restaurants, design, flea and vegetable markets, also for events.
Here are my most favorite places around home:
Food/drinks/concerts:
Fazenda, Nometnu street 8 (5 min walk)
Lokals Veldze (5 min walk)
Vinilbars (5 min walk)
Cepiens (5 min walk)
Beach cafe (10 min walk)
Pils (15 min walk down the historical E.Smilga street)
To do:
-Kalnciema quarter on Thursdays for concerts
or Saturday design markets (5min walk)
-take the bicycle and go to Jurmala resort, 40 minutes on special bicycle line throw the woods and you will reach our beautiful Baltic sea, many bars, restaurants, fresh air, amazing wooden architecture
-also you can take train ( 10 min walk to train station) and go to Jurmala resort
- Have a walk to Kipsala half island, autistic fishermen architecture and beautiful riverbank walk with city on the other side.
- Take the bike and go to visit our food markets, central market is oldest in Europe. Tasty fish restaurant between fish and vegetable pavilions
- Have a swim on the way to the city- in our city beach
- Have a walk in our part of the city, small wooden houses, tiny streets, greenery
- Near home are huge parks, have a morning run
- my home has big backyard with terrace, lets do barbecue
and many other recommendations for the city sightseeing and current cultural events.
One of this summers big events is Festivals Kometa:
(URL HIDDEN)
---
Passionate about my hometown Iam welcoming guests from all around the world to feel the vibe.
Especially I love my side of the river, its underrated arty area with lots of greens and cultural hot spots, as well as amazing wooden architecture.
Iam working in Riga International Film Festival and also in Kanepes Culture center as event manager. My boyfriend is filmmaker and musician. We love music and video arts. Sometimes we do concerts, jam sessions, video screenings in our garden. Find us on - Kulturbars Balodis, to feel us better.
Warm welcome,
A.M.