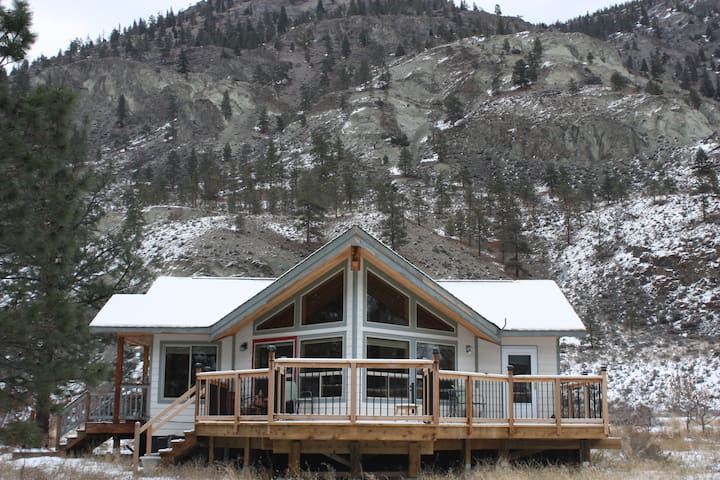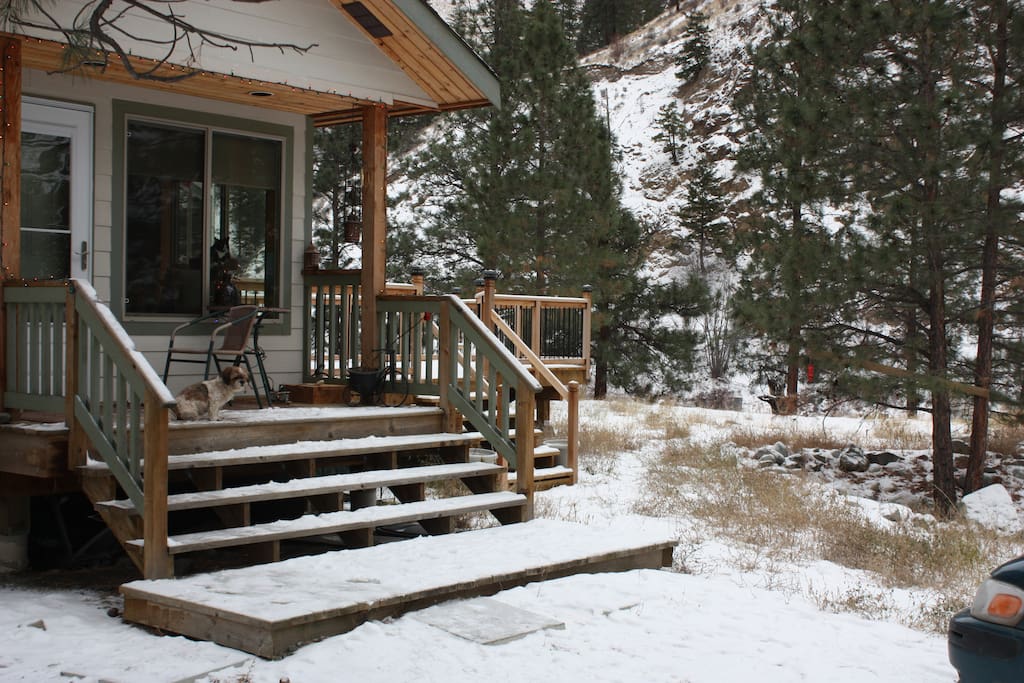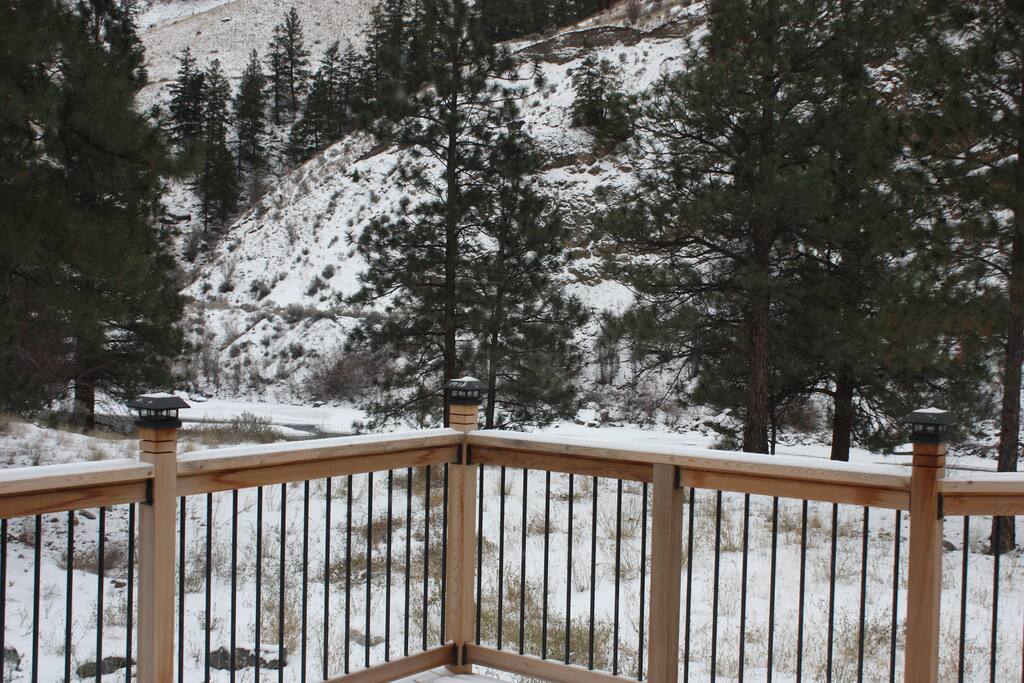 秘密花园农场在南部由美丽的尼古拉河和北部由半沙漠丘陵的醒目景观构成,随着季节变化颜色。一个小谷仓红色水果摊位与非常安静的风景公路一起坐落。大角羊经常参观。我们一直在种植28年,一直很兴奋地挑选一年中的第一个桃子,或者让我们的朋友们选择一些樱桃或西红柿,或尝试一种最好的哈密瓜或黄色西瓜。
Secret Gardens Farm is framed on the south by the Beautiful Nicola River and on the North by the striking landscape of semi-desert hills that change colour with the season. A little barn red fruitstand is nestled alongside the very quiet scenic highway. Big Horn sheep often visit. We have been farming for 28 years and are always excited to pick the first peach of the year or have our friends drop by to pick some cherries or tomatoes or try one of the best cantaloupe or yellow watermelon ever.
---
The Eagle's Nest was wonderful and secluded. Steve is a gracious host who provided us with everything we needed, including a fridge full of food and a loaf of his homemade bread. The farm is beautiful and very private, with opportunities for relaxing and star gazing. The house is…
Thank you so much. I must thank my wonderful wife also. Paulet is a stickler for details and makes sure the house is in tip top shape. We are on an Airbnb learning curve so we hope to fine tune a few things to make it an even better experience. The summer harvest brings new ideas to the table from a little "farm talk" to actual help with harvesting our crop in return for taking with you some fresh picked fruits and vegetables. Thanks again...we have already met some wonderful folks in the short time we have spent with in Airbnb land.
---
We loved our time at the Eagles Nest. After a lazy breakfast using the homemade bread Steve had so kindly provided, we sat in our pyjamas watching the bald eagles flying down river. The house is beautiful, clean and has everything you could wish for in it, not just for cooking, b…
Thanks Charlie and Happy 1st Anniversary again! Actually I should have had a bottle of wine (local) with that home made bread waiting for you. I do love the Bald (and sometimes Golden Eagles) that cruise above the river as you enjoy your morning coffee. The Big Horn Sheep also enjoy the farm along with the spawning salmon. Just wish we still had been picking some peaches, tomatoes and such though were able to provide a few apples from the farm. Thanks again...you are welcome back anytime!
---
The Eagles Nest is a wonderful, comfortable and clean cabin. A real reprise from the city. Nestled into the banks of the Nicola River the birds and night sky were enjoyable to watch. Some of our October weather was cool, damp and windy so come prepared for being outdoors as it is…
Thank you so much! We feel so fortunate that we live in this little slice of "Heaven on Earth". Eagles every day,...moonscapes and night skies, our Rocky Mountain Big Horn Sheep...the HooDoos...the list goes on. It is also magical that we get to share our Shang-ri-la with others...thank you for your comments.
---
I have been a farmer for 28 years after spending 16 years in telecommunications. I have learned the art of farming fruit and vegetables from my Dad and then bought our little farm on the Nicola Rive in 1998. I have been an avid writer for the local newspapers on and off about a…