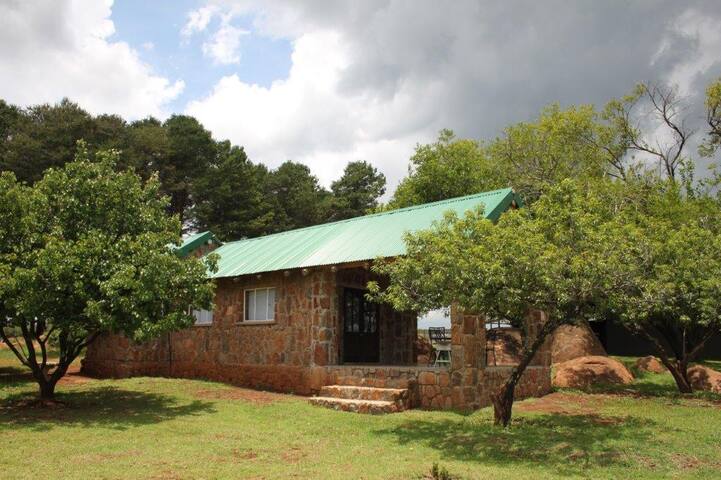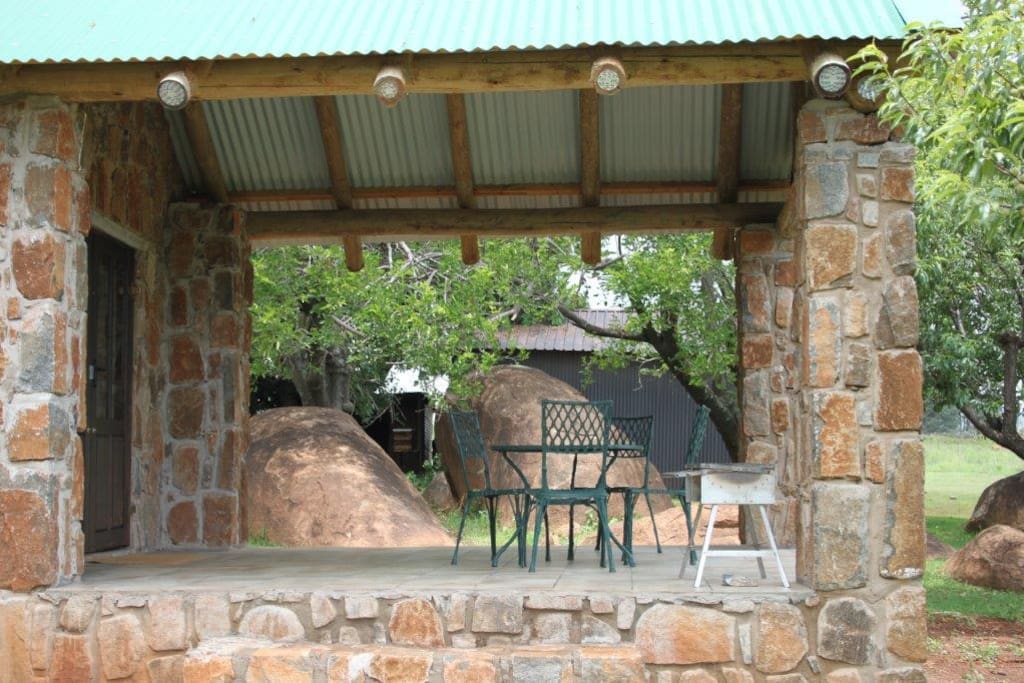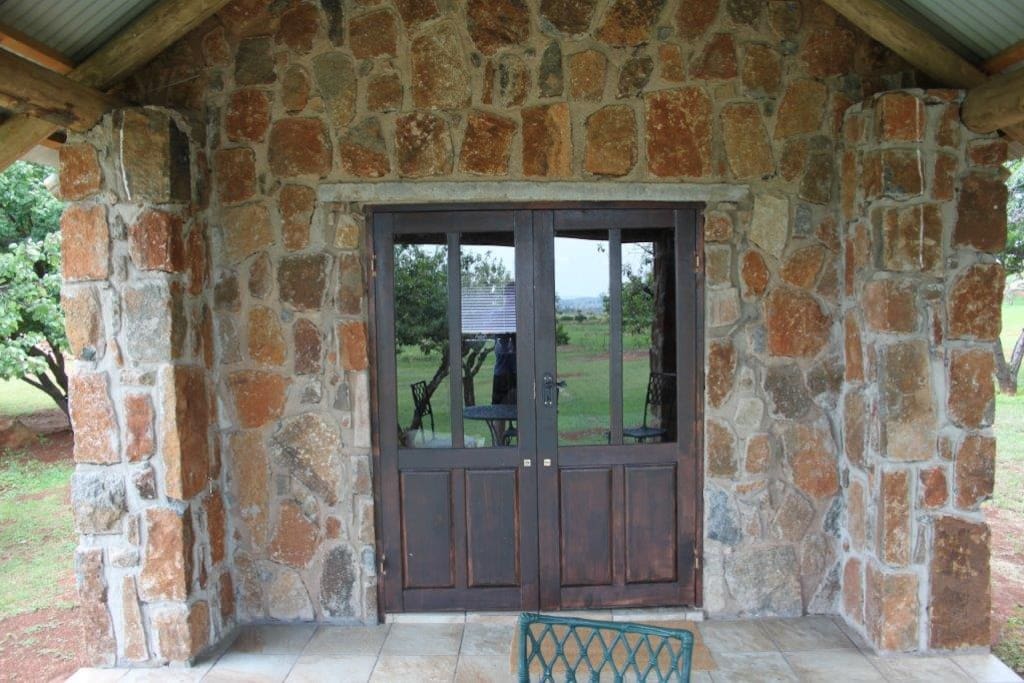 The Rock Cottage situated on the Random Rocks Farm in Tonteldoos is the ideal spot for a couples getaway.
The farm offers hiking trails, bass and trout fishng, and just a great place to relax and get away from it all.
房源
Situated in the small hamlet of Tonteldoos, overlooking trout andbass dams.
房客使用权限
Guests will have access to pool and braai facilities and two fishing dams.
---
We have just spent a lovely weekend at Random Rocks. Ross is a really great host. The lay-out of the cottage is well planned and the kitchenette has everything you could need. Wood is supplied for the fire-place. If you need time away from the busy city this is the place to go, just peaceful and quiet.
---
This was the perfect weekend away for us. Our host, Ross, was friendly and welcoming and very helpful. Our cottage had everything we needed and was very comfortable. The little stove heated up the whole cottage and was very cosy. We took our two dogs along and they had a total blast walking with us to the dam and along a hiking trail that has been mapped out in the area. We also had a lovely afternoon at the local tavern boasting wonderful local company, cold beers and some of the best burgers around. Off the beaten track, we highly recommend!
---
This is our 2nd stay at Ross's stone cottage -- it's perfect for a relaxing farm getaway and our three dogs get tons of exercise and time to chase the local animals. Ross and his family are great and Tonteldoosers are wonderful friendly people. I look forward to returning again. Oh, make sure you plan for a great braai.
---
My Family I had a wonderful time at Ross's rock cottage. It was the most serene beautiful place we have stayed at in a while and we will most certainly be back. The charm of the cottage coupled with the isolation and peaceful surrounds made for an ideal break away. The owners were very friendly, helpful and accommodating. Definitely worth a stay!
---
We had a great stay at the rock cottage. It's just built so it's in very fine shape. Great walking and running or biking trails around. The tiny town of Tonteldoos is fun to explore even though the roads in to town are a bit dodgy in spots. I do not recommend you take anything other than an SUV or truck (bakkie). Ross is super helpful and responds to requests within minutes. We brought 3 dogs with us and they had a great time running around the farm
---