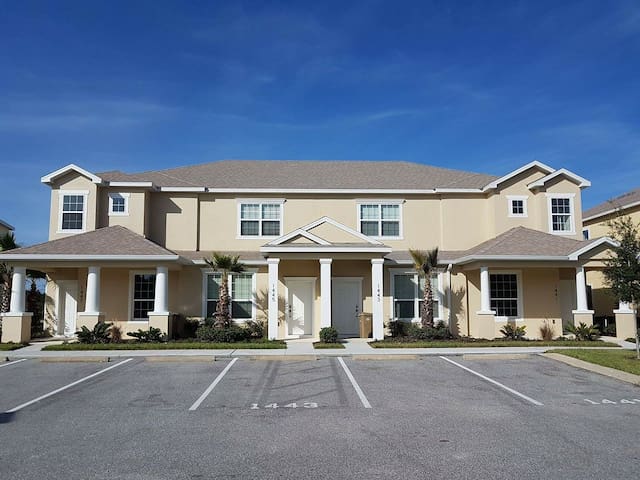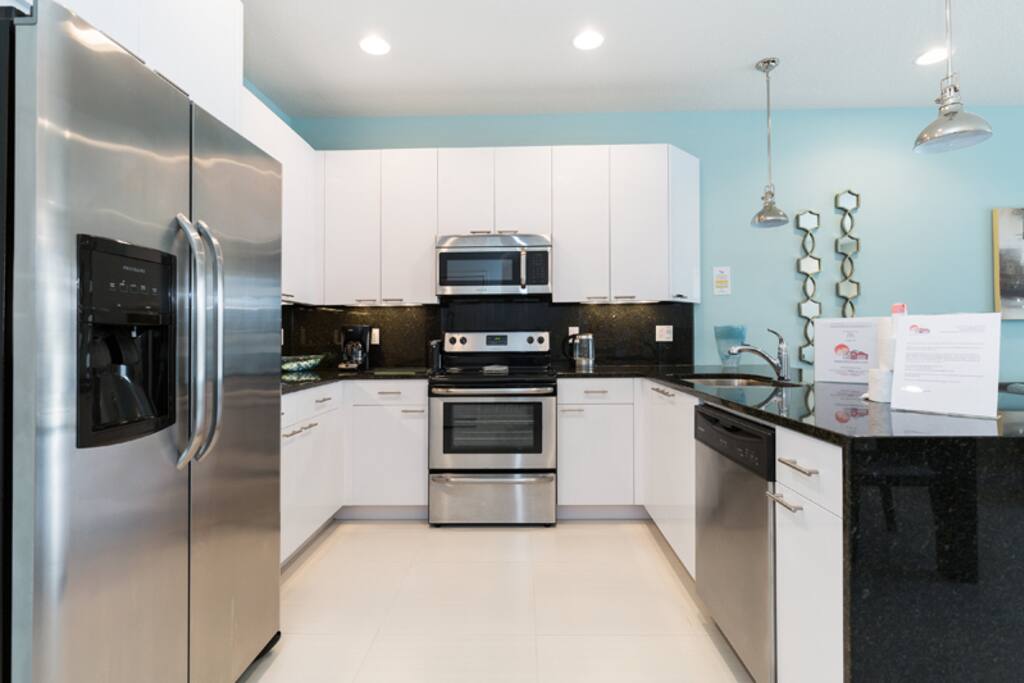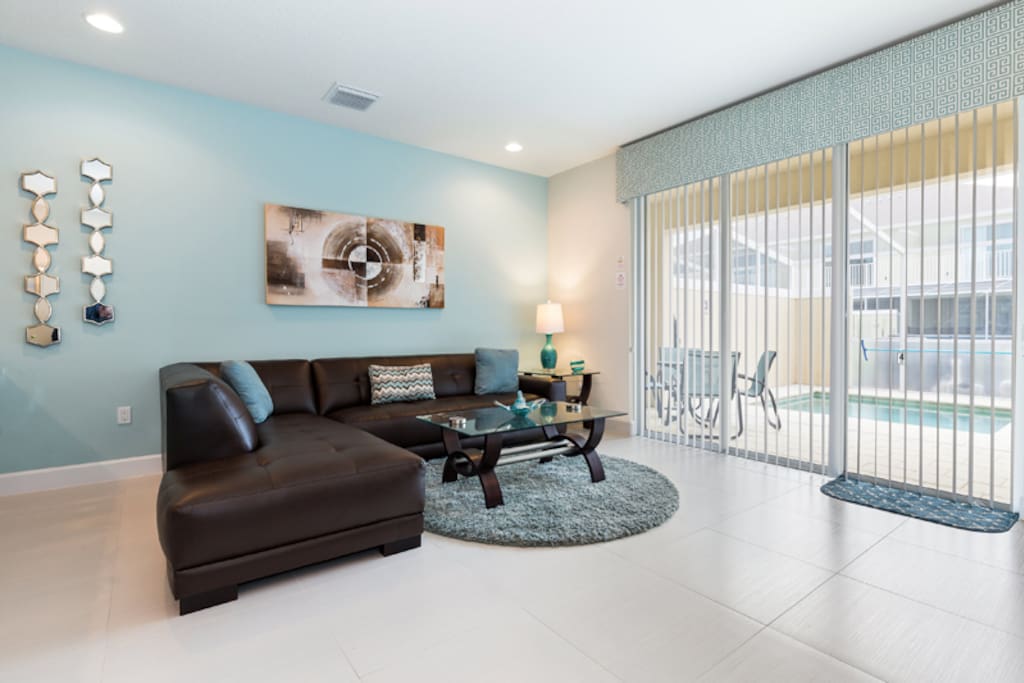 Luxurious and stunningly contemporary 3 bedroom, 3 bathroom house, with all the amenities including a private pool, that sleeps six people. Nestled in a beautiful conservation area, with woodland views from the front door and only minutes to Disney! Shops, bars and restaurants are only 1 mile away. In summary, a truly fabulous house in the perfect location.
---
The house is beautiful and very spacious. Every bedroom has a bathroom which is great. The kitchen is awesome and the pool was an added touch for the kids. If you are staying more than a couple days you will need to bring some amenities (toilet paper, paper towels, dishwashing liquid), but there's a 24 hour Walmart very close by.
---
The house is great! It is close to the parks and it is in a really quiet place so you can relax if you have a day off of parks. It is a 8 min drive to some shops and restaurants so that is cool if you want to cook yourself. The house has everything you could need while you cook. It only lacks some house hold products like sponges and kitchen cleaners but we only needed them cause we love to cook and used the kitchen almost every day. It is important that you book this place only if you have access to a car because there is nothing on walking distance from there. But for Orlando theme parks vacations is a great choice!
---
Everything was good. Thought we would have cleaning services throughout my 4 day stay.... and enough paper towels and toilet paper. But other than that. It was a confortable stay.
---