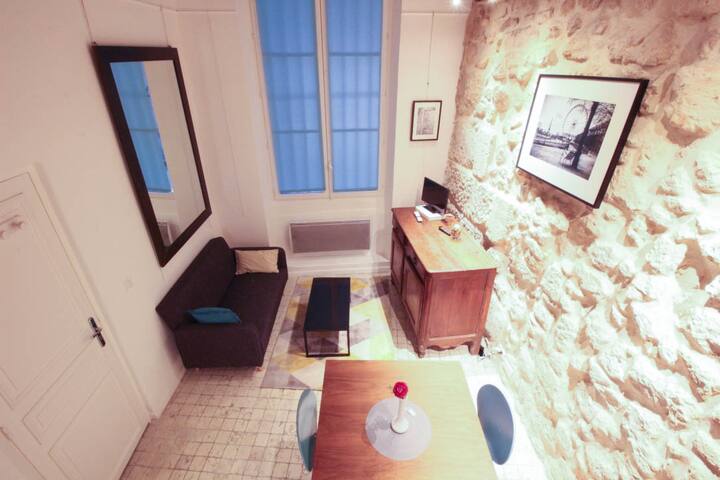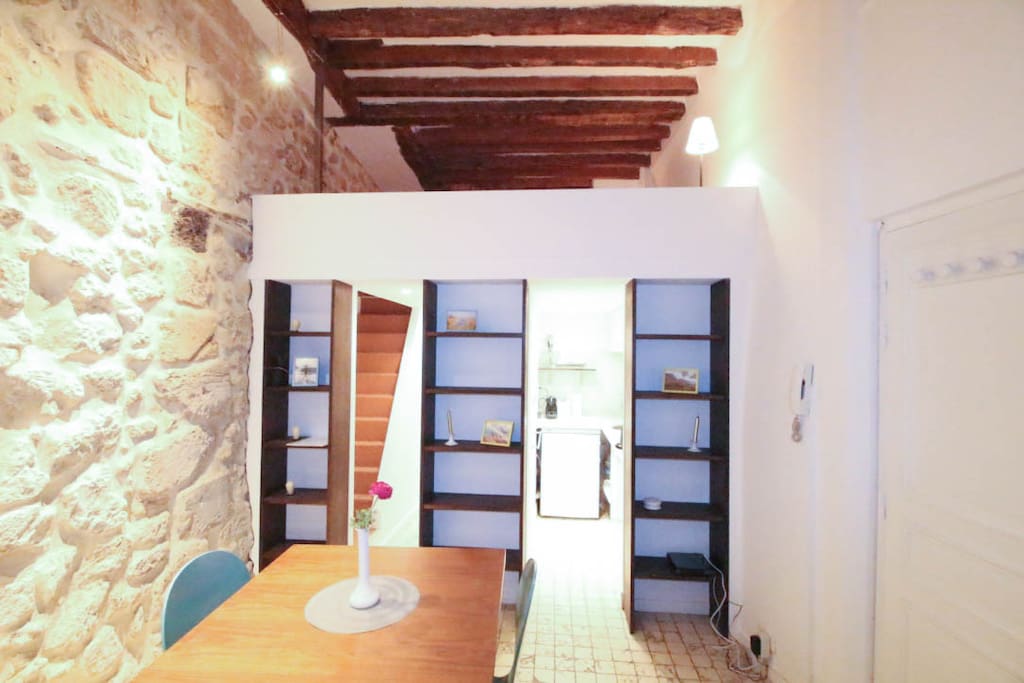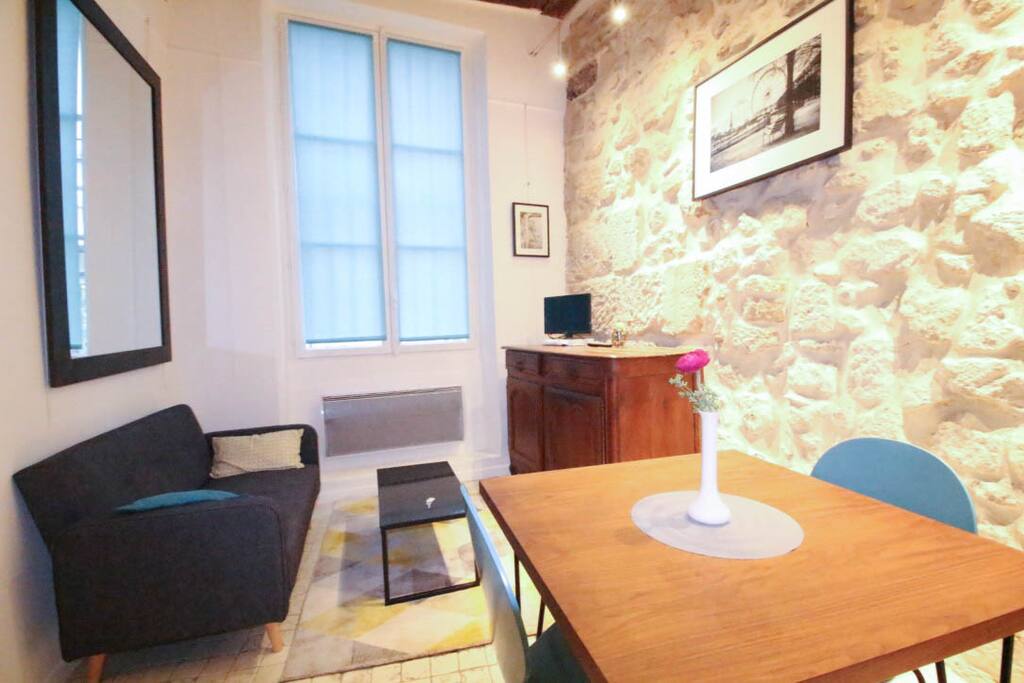 可爱和非典型的19平方米的工作室位于Marais区,毗邻着名的"As du Fallafel"典型的犹太美食。我的公寓将是完美的一对夫妇希望在首都的心脏生活独特的经验!该公寓已经装备了最好的你和你的舒适,你会喜欢它。
Lovely and atypical studio of 19sqm very well located in the Marais district, next to the famous " As du Fallafel " typical Jewish food. My apartment will be perfect for a couple wishing to live a unique experience in the heart of the capital! The apartment has been fitted out at best for you and your comfort, you will love it.
---
---
---
Merci de prévoir une pièce d'identité au nom de la réservation à présenter à votre arrivée. Si toutefois la réservation était faite pour un ami, je vous remercie par avance de me le signaler lors de la réservation et de prévenir cette personne qu'une pièce d'identité à son nom lui sera demandé à l'arrivée.
Je compte également sur vous ou votre invité pour prendre soin de mon appartement comme vous le feriez pour le vôtre ! Le ménage est compris mais je vous demande de vider les poubelles et faire la vaisselle.
Merci pour votre compréhension :) j'ai hâte de vous recevoir !
****************************************************************************
You will be asked to provide an official ID upon arrival, in the name of the person who did the reservation.
If you have booked in the name of a friend or family member, please tell me the soonest possible and inform the person that an official ID will be asked on arrival.
I count on you and your friend/family to take care of my apartment as you would do for yours! The cleaning is included but I kindly ask you to take out the trash and wash your dishes.
Thank you for your understanding :) I look forward to welcoming you!
---
---
---
---
Great place and excellent location close to the most important touristic places and restaurants walk distance. The only problem was the wifi that happened to work only the last day... I would recommend this space no doubt at all!
---
Fantastic location and nice little flat for our short stay. The Marais area is great for food, shopping and close to major attractions like Notre Dame. We were there for some hot evenings and sleep was difficult in the heat which would have been much improved by a portable fan. Check in was easy with JC, wifi good, every thing you need close by. I'm not precious but shower area needs a thorough clean of mould. I'd recommend staying in the area but they'd need to pay attention to the cooling of the room and cleaning shower before I'd stay there again. Can be noisy early morning with garbage trucks and deliveries to market and surrounding cafes. However everything in the main was great.
---
This apartment is very well appointed and located. The exposed stonework and beams gave a nice feel to the place. So convenient for everything and in a really lively area and popular area. Even though it was very busy, the street was nice and quiet at night after the restaurants closed. The studio had everything that we needed for our trip, and the bed was comfortable. The only downside for us was the level of cleanliness - surface cleaning was good, and sheets/towels were impeccable. It needs a deep clean and then everything will be just right! Julien and his local property manager were both really responsive and communicative. We would recommend this studio and come back again, even if just for the great location!
Hello Nicola, Thank you for your review. I couldn't agree more about the great location. I do appreciate the postive comments, however i feel sorry about the cleanliness issue, I can assure you that I am doing the necessary to put in place a deep cleaning as you advise , Thanks again, i hope to welcome you once again all the best
---
The house is in the centre of the city and near the night life. We had some problem with the water that was cold but the guy resolved the problem. When it's raining the water go inside from the roof, but they told me that they will resolve this too.
Hello Luca! Thank you so much for taking the time to write this review. I am pleased to know that even though you had some issues the Luckey Homes Team were able to fix them asap. However I do apologize for the inconvenience. At this time I'm taking care of your comments and everything will be sorted out by next visit. Looking forward to welcome you again soon, Take care, Julien
---