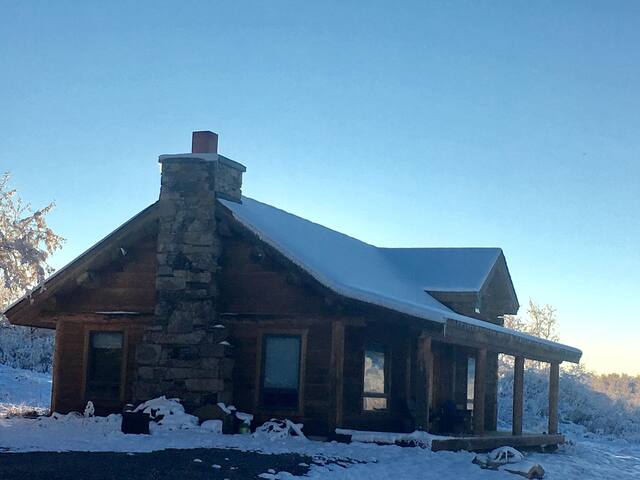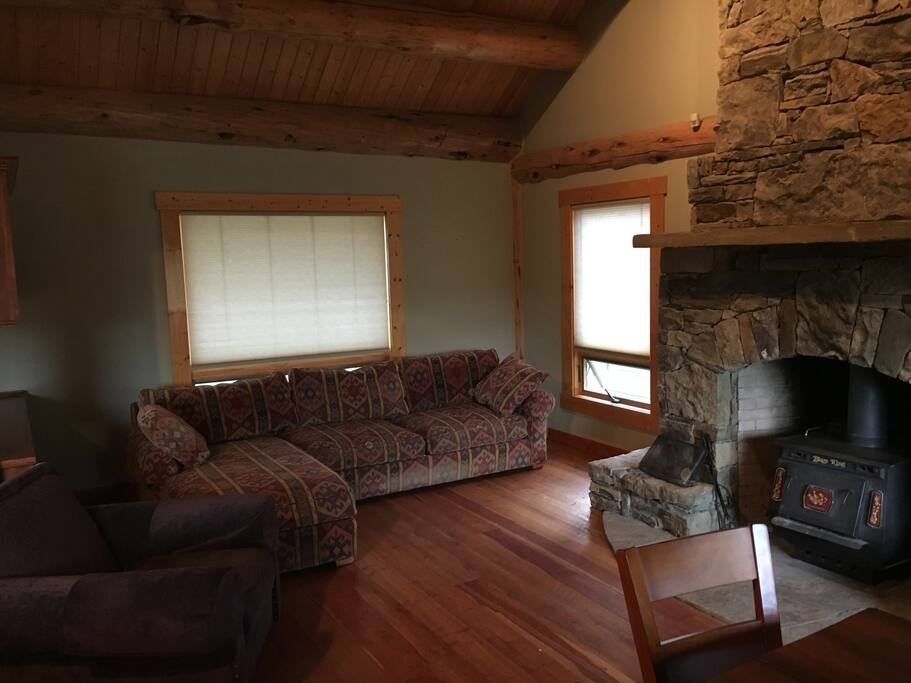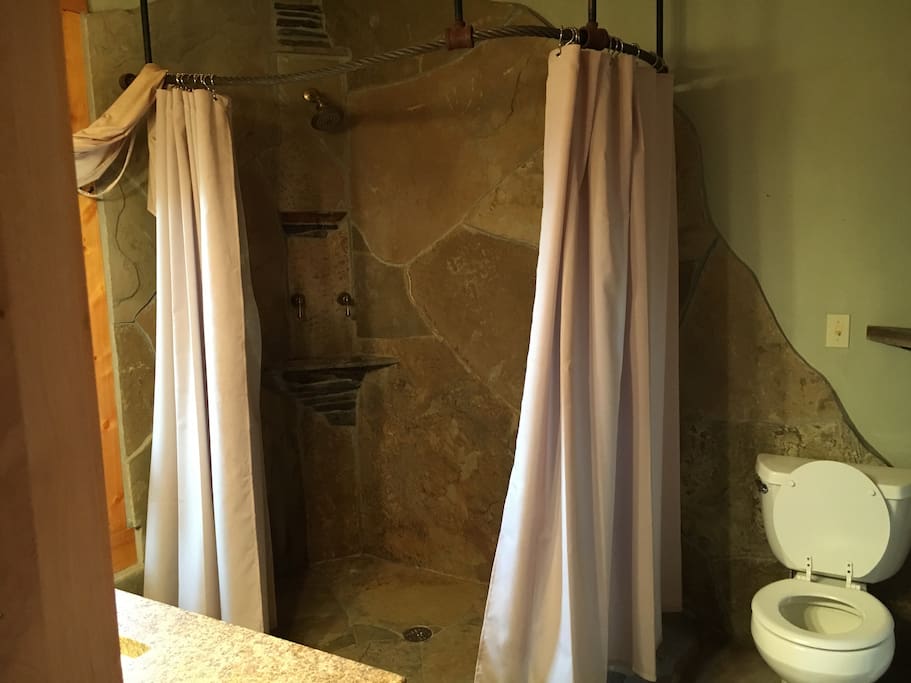 Our rustic cabin is located about 60 minutes from Billings Montana. We are within 30 minutes from the beautiful Beartooth Highway, which is open from approximately Memorial Day until October, depending on the weather
The cabin has a fully stocked kitchen and a full bathroom with a beautiful rock shower.
There is 1 separate bedroom with a queen size bed, a large loft with a queen size bed, twin bed and 2 cots, and plenty of room on the couch for extra guests if needed.
---
This is such a beautiful log cabin in a great location. Very peaceful and serene. Much appreciated the hospitality and quick response of the host. Was just perfect for the weekend getaway. Love the big fully stocked kitchen we cooked an almost complete Holliday meal! Enjoyed the board games and the quiet coffee on the deck. Great Place 5 stars!
---
This was a lovely stay. Amy was extremely responsive and accommodating. The house was even more spacious than we expected. Nice quiet setting with wonderful view of the Beartooth mountains to the west especially from the loft. It's reasonably close to Yellowstone National Park, Bighorn Canyon National Recreation Area, Pryor Mountain Wild Horse Range, Tippet Rise Art Center, and the homelands of the Apsaalooke Crow native peoples and Chief Plenty Coups State Park. The wood burning stove was comforting to come home to each evening and the well stocked kitchen was a pleasure to cook in. Plenty of bedding and towels and the stone clad shower worked beautifully. We would certainly try to stay here should be visit again in the future. Amy is a wonderful host.
---
This cabin was the perfect stop on our trip to West Yellowstone. We stayed for 2 nights and we were so glad that we did! It was so relaxing and a great way to let the kids wind down after being on the road. For small kids, there is a downstairs bedroom, but the kids really loved the loft area when we allowed and monitored. The cabin is beautiful, private, and cozy. There is a very small grocery store in Bridger, which we visited once and a Walmart in Cody, WY, which is a bit more of a drive but not bad at all. I didn't ask a lot of questions before we arrived, but we were very happy to have a washer/dryer and an outdoor grill. We took advantage of each! It was also very easy to connect to Wifi and to the Netflix. Amy was very easy to communicate with and she was quick to respond each time we reached out, which was mostly before arrival. She provided good directions and was a generous host. Thank you so much, Amy! We will be visiting again!
---