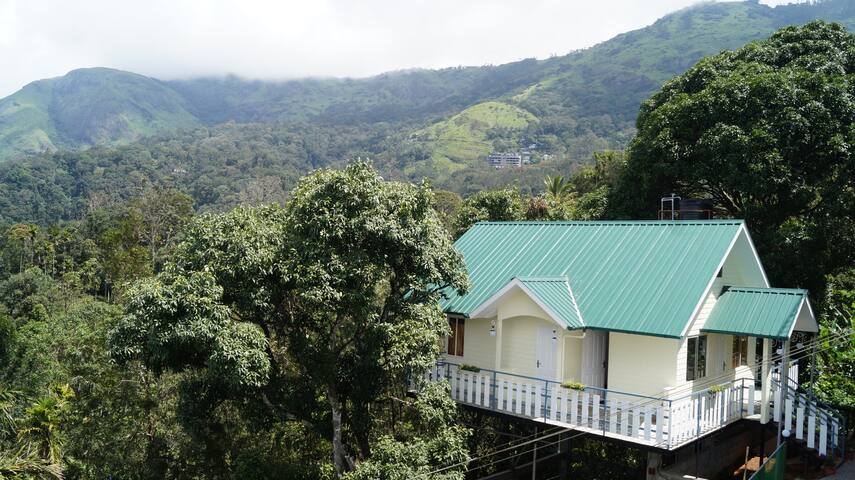 Summer Dew (A cute little Woodhouse)
A cute little Woodhouse set in the beautiful hills of Munnar is a visitor's paradise. The cottage is made like a Treehouse that allows you to blend with the nature. Travellers can go back to their places with a rejuvenated body and mind. The enchanting beauty of the place spins magic on its visitors.
Set beside the beautiful view, and surrounded by evergreen trees and wooden hills, Summer Dew the beautiful cottage in Munnar, is thoughtfully deigned and tastefully furnished.
---