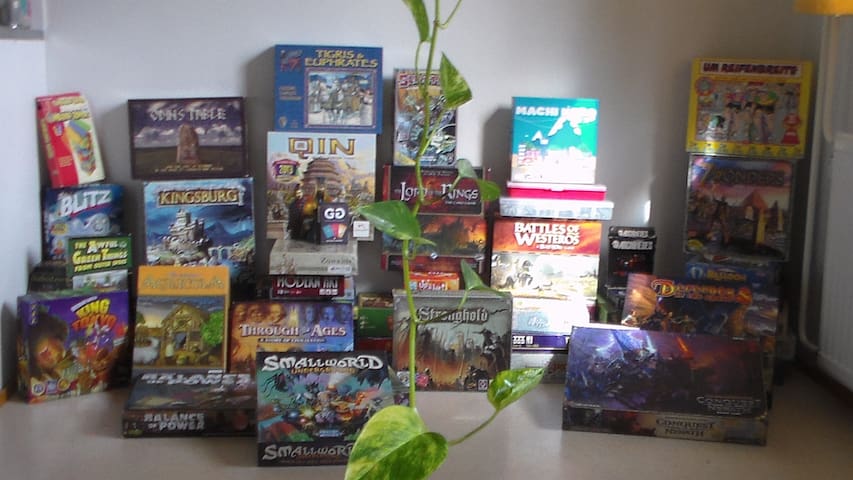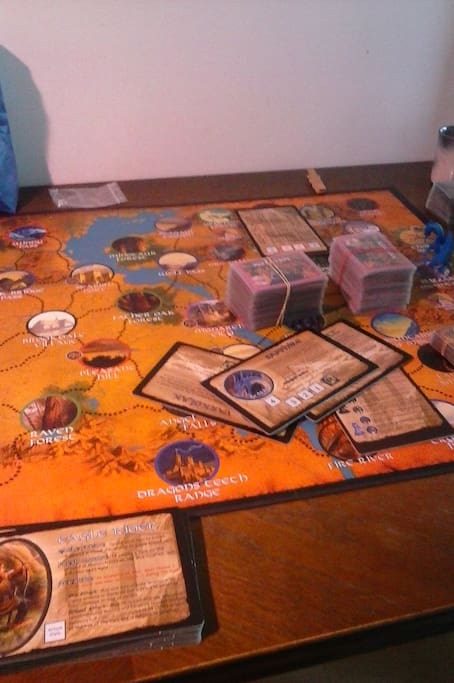 I have one room for travelers and 4 Mattresses. My home is near forest. I prefer organic lifestyle. Most of things I have are from second hand shop. I think we should take good care of our planet. People who are not using airplane can have free meal.
房源
Nice place to play boardgames. There are over 60 boardgames to play. I am artist. You can find my books from amazon "Mikko Gromov". Or can see my art videos from youtube.
房客使用权限
My home is 75m2. You can stay most of the places. There is big living room where you can be if you wish to be social.
与房客的互动
I am mostly there for you.
---
Mikko's place is a quiet sanctuary for travellers who are independent and looking for an authentic taste of life. Located at the border of the forest, well from the town, gives a silent ambience. I found the host kind and genuine, providing very healthy meals during my stay. There is 4G cellphone reception and public transport a short walk. I would love to visit at Mikkos house again, next time to learn some new strategies for playing board games or just to reflect on life.
---
Attention !!!! There is no Wifi !!!!!! and there's mattress rather than bed in your room which means that you have to sleep on the ground. MIkko charges for 30 euro if you wan him lead you to see the aurola. It will be 12 km wlak in the forest. However, he prepare breakfast for me and lend me his slide with which I enjoy a pleasure time in snow. We also shared board game during the no-Wifi times. It's hard for me to understand his observe, if you're interested and get used to everthing soon, you will have an unique experience.
My profile never said there is any wifi. It is quiet place and does not fit for people like you coming from big cities. I told you where you can go to see northern lights and you where afraid of dark forest so I offered you very low price to guide you there. I do not usually offer that under 50 euros and that is why I usually do not offer it lonely travelers. I see you are afraid. You tried to go to my neighbor apartment with my key (If my neighbor is reading this I am very sorry for this I will not let it happen again). It is not true I only answer from libraries. I can answer from many other places as well but not usually from my home. I think internet does not belong to home. Home is for being social with your guests. I can also answer with my phone after payment is made. It sometimes takes 10 minutes delay because airbnb message system. You were not the nicest guest I have had so I can understand that you wrote bad review because being afraid of me doing that to you. I hope you will learn to use toilet if you are using airbnb in future and sorry for all the others to have you as guest if you did not. Mattress is hard for big people they usually take another one for themselves. You ask for another blanket so you could have asked for another mattress as well. Anyway I got an idea of story of princess who had dust under her mattress and was rejected by a frog. So thank you for your visit. You are not welcome again to my place. I enjoy Chinese culture and study Chinese language so this unwelcoming is only to you other Chinese are very welcome to visit me. If you know the place from Rovaniemi center where host takes you to exhibition openings to have free food and see your performance for free, wakes up to make you cafe and breakfast, talks with you and gives you a personal room for 22 euros. And is ready to sell you service that you would normally pay three times more let me know. I am very interested but I am no more interested to let your kind of unthankfull people to have that kind of service. So if other guests are wondering why I have put my prices up it is because of that. I will put them competitable after I am no more pissed of with stupid tourists...
---
Mikko is very helpful for giving suggestions for activities and ready to answer any questions about Rovaniemi, his place is located near by the forests so he has a nice view and a calm quiet zone. Me and mu friend were very happy meeting a guy like Mikko since he is a very interesting person and very hospitable.
---
I am author who is writing books once and a while and sometimes I am doing performance art. I enjoy studying different languages and playing boardgames. I also like sports. There are two kettleballs at my home for training 8 and 12 kilos. Also there are few fitness balls and are can be made 3 times 3 m to make workout. I don't feel like sharing pictures of my home. You know you are welcome to my home but I don't think that all the world should be able to see even part of it. You will see it when you come and as an artist I like to change decoration once and a while. And why people want to trave to see what they have already seen?

Olen kirjailija, joka kirjoittelee kirjoja silloin tällöin. Joskus käyn tekemässä performanssi esityksiä. Nautin kielten opiskelusta ja lautapelien pelaamisesta. Urheilen mieluusti. Kotoani löytyy 8 ja 12 kiloiset kahvakuulat. Treenitilaa saa tehtyä 3 kertaa kolme metrisen alueen.