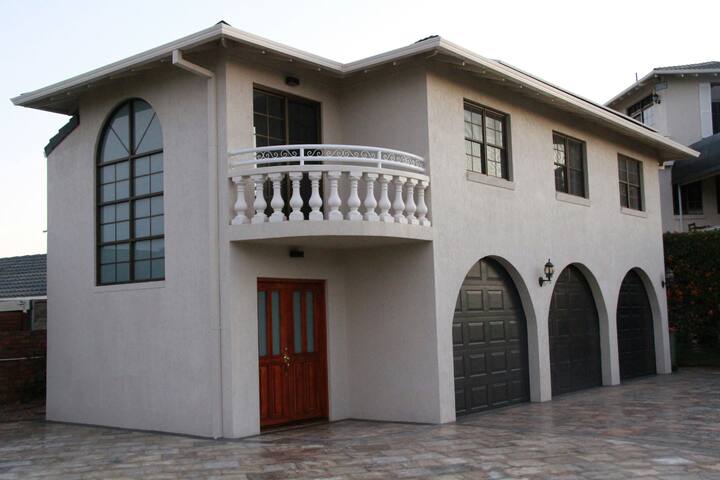 Art Decor House in Heart of Runaway Bay Gold Coast
独的装饰艺术一间卧室2层的整个房子在逃亡湾的心脏。跨越大运动场到逍遥湾购物中心。面向广泛的运河与浮桥。
Separate art deco one bedroom 2 storey entire house in heart of Runaway Bay. Across the big sportsground to Runaway Bay shopping centre. Facing to wide canal with a pontoon.
---
It's a nice one bedroom house, but the experience could be a bit better. > The person who came to open the door could be a bit nicer and more friendly. He wasn't rude, but he wasn't friendly either. > It's a place for up to four people, but there was only towels. > No bath rug, which makes a lot of difference in a cold morning in the beginning of August. > No bedside lamp, as we have to kids, they like a little bit of light to go to bed. Anyways, I think the place has a good potential, but the owners could be a bit more attentive and careful with those details.
---
Very central, very quiet neighbourhood. Clean, tidy and compact. Downstairs has a table tennis table which our boys liked almost more than the Theme Parks! Shengping is very responsive with any query. Great parking area. We were able to cook our meals each night as the kitchen is well equipped. Thanks again Shengping, lovely, comfortable accomodation
---
We were staying at Shenping's place for 2 nights with our 2 daughters(12yrs & 19yrs) and the only major downside was that the second bed (queen?) was in the lounge next to the TV so you couldn't watch tv without keeping them awake or sit up talking which we like to do in the evening. But we were happy with the accomodation, it was clean and tidy and had basic kitchen stuff for the price and the girls didn't mind sharing a bed for the night. Shengping was very helpful at every stage of my booking!!:))
---
Fully licensed Real Estate agent, permanent and holiday letting professional on Gold Coast happy to help those who requires accommodations on Gold Coast either short term or long terms.
语言:
English