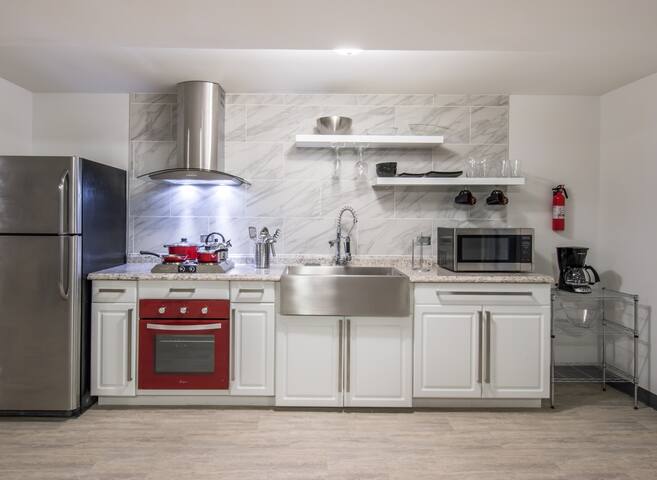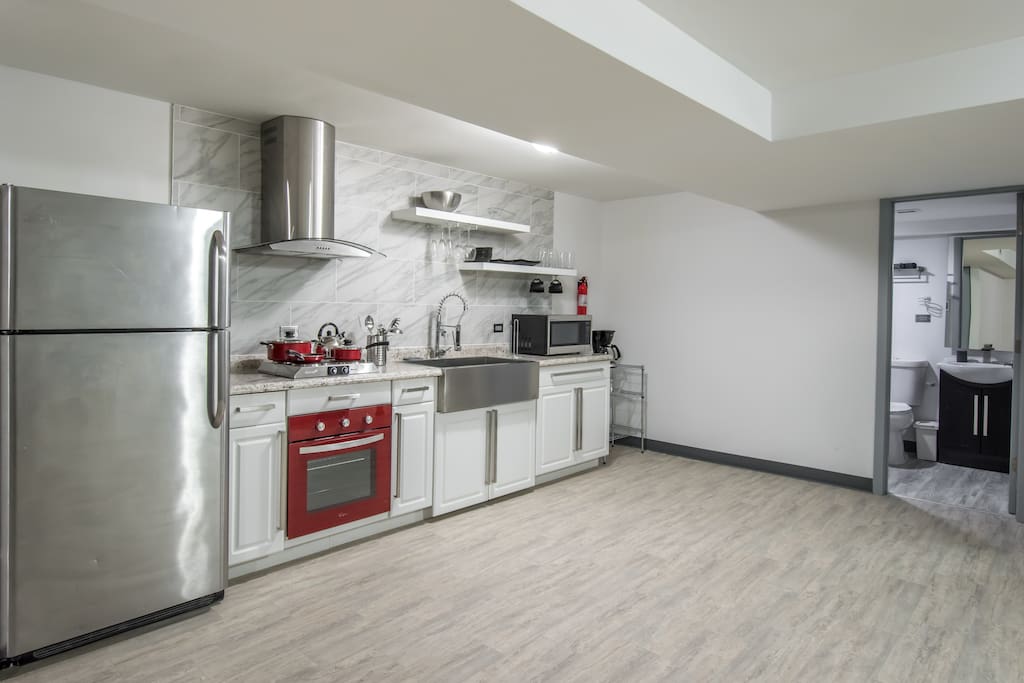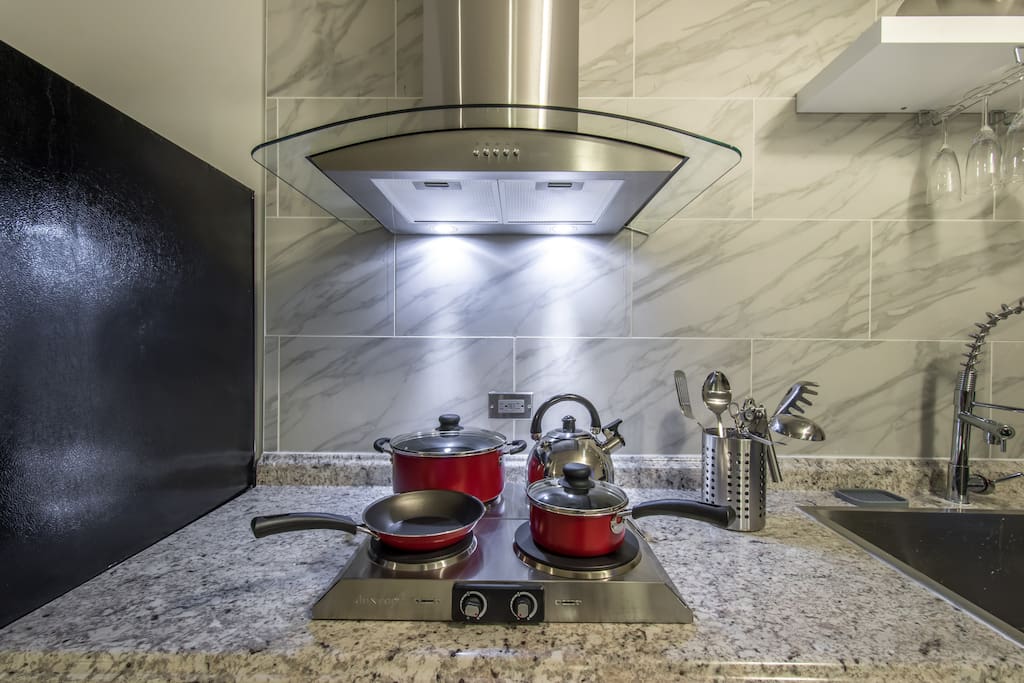 Per the City of Chicago laws & ordinances, 31 night minimum on all stays.
Newly remodeled one-bedroom apartment with ultra modern finishes, smart technology & security, in a hip, central neighborhood minutes from downtown Chicago and steps from the acclaimed Illinois Medical District hospital system. Professionally managed by a seasoned team specializing in monthly furnished rentals.
房源
•Zinus plush memory foam mattresses and pillows
•High thread count bedding & linens; deluxe terry rug towels
•Top of the line Samsung and GE washers/dryers
•Lightning-quick wifi (100 Mbps)
•Smart 32" & 40" LED televisions with built in Roku streaming for use with Netflix, Hulu, Amazon, HBO, etc.
•Smart keypad locks for security and convenience
•Onsite indoor garage available – please confirm availability prior to booking if you require this
•Units within building are only rented for a minimum of one month, and the tenants are typically busy healthcare professionals and business travelers. Issues common to having Airbnb vacationers as neighbors are generally non-existent due to the longer-term nature of tenants' stays.
•Detailed instructional video tours on how to operate everything you need in the home are sent in advance of your stay and helpful written guides are displayed throughout the home.
与房客的互动
Prior to booking, an in-person viewing can be scheduled only if there is not a current resident living in the property - please check the listing's calendar on your proposed viewing date to confirm that it might be possible. Should you book the property, please note that you will be the beneficiary of this policy as well, and we will never inconvenience you with showing requests during your stay.
Viewing all the pictures, descriptions, and reviews of this listing as well as others in the area is a great way to familiarize yourself with the property, location, and living experience.
其他注意事项
Please note that the entire reservation amount is NOT due at the time of booking :) One month's rent is charged, and then the rest is charged by Airbnb in monthly installments.
https://www.airbnb.com/help/article/245/how-do-i-pay-for-my-long-term-reservation
City registration pending
了解这一数字
---
My stay here was very unpleasant. -First off, it would have been nice to have a warm, in-person welcome. This is the first airbnb in which I was not greeted in person. -Be aware there were constantly little critters that I had to get rid of on a daily basis. I recommend the property owners invest in an exterminator. -2 days into my stay, the entire unit flooded, damaging several of my belongings. I was told to move to an upstairs unit until the issue was resolved. I was promised prior to moving back into this unit that all preventative measures were exceeded to assure this would not happen again. Not even a week later the unit flooded AGAIN. Damaging more of my belongings including my electronics and my expensive dress shoes. At this time the property owners were willing to reimburse me to move to a hotel for a couple days until the unit was ready to go again. I refused that offer as I didn't have the means nor time of moving again. Instead, I proposed that the money they were going to use towards my hotel can just be used to compensate me for my damaged belongings (which would have been less than a 3 day stay at a hotel). They did not think that was reasonable. Last but not least, the walls are paper thin. Make sure you whisper when you talk or else the the other tenants will file multiple noise complaints. The good? Very spacious, complimentary garage and laundry room, free street parking, and very close to the highway. All in all, I would not stay here again, nor recommend anyone to stay here.
Due to a number of this guest's actions, our entire staff including a few 3rd party service providers were quite afraid to engage with this guest after a few weeks into his stay which limited our ability to address many of the issues described. Regretfully we did not do enough diligence prior to accepting this guest which led to a negative experience for all parties. This was a mistake we will never make again. With regards to the walls and noise complaints, we find it relevant to note that all noise complaints we received caused by this guest's unit occurred after 10:00pm when this guest had upwards of 4 guests and had loud music playing. We are most disappointed that we could not resolve this guest's issues but safety of our staff comes at a higher priority. During the few days after this guest's check out, this unit underwent a number of safeguarding measures to ensure that future guests would have a 5 star experience, and we are pleased to report that the current guest has been occupying the unit for 2 weeks and has experienced none of the issues described above.
---
We are part of a team of property managers for Monthly MD Suites and love what we do! As a physical therapist and associate with a global firm, we've experienced and understand the needs of traveling professionals & students and seek to minimize the worries that oftentimes accom…
语言:
English