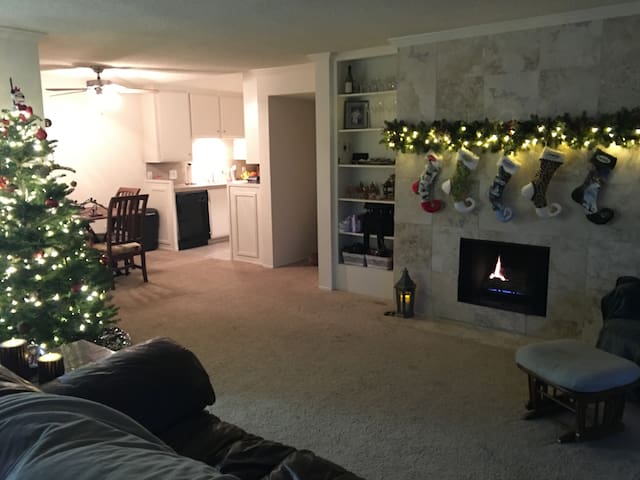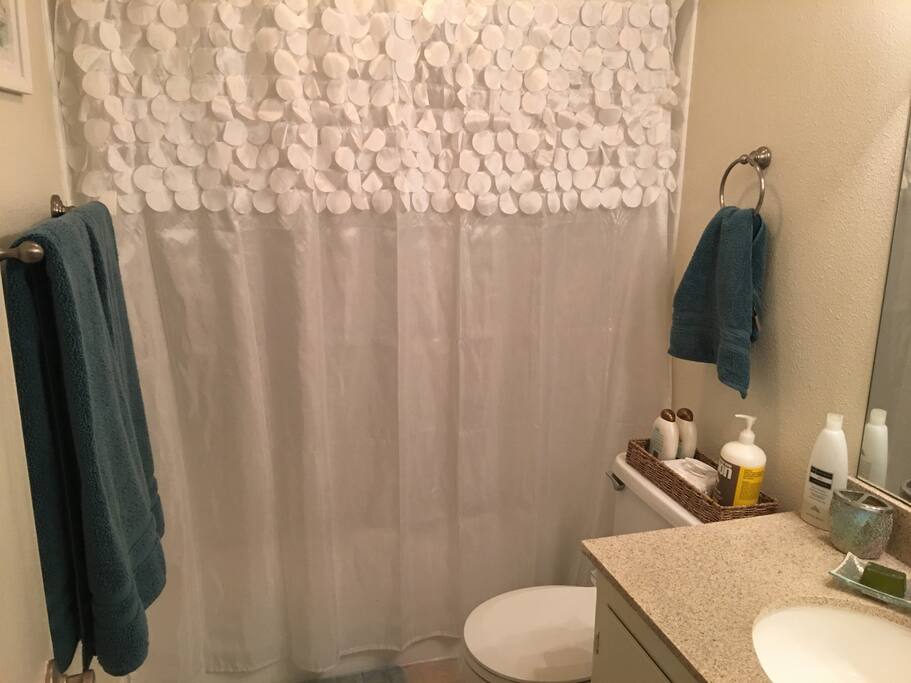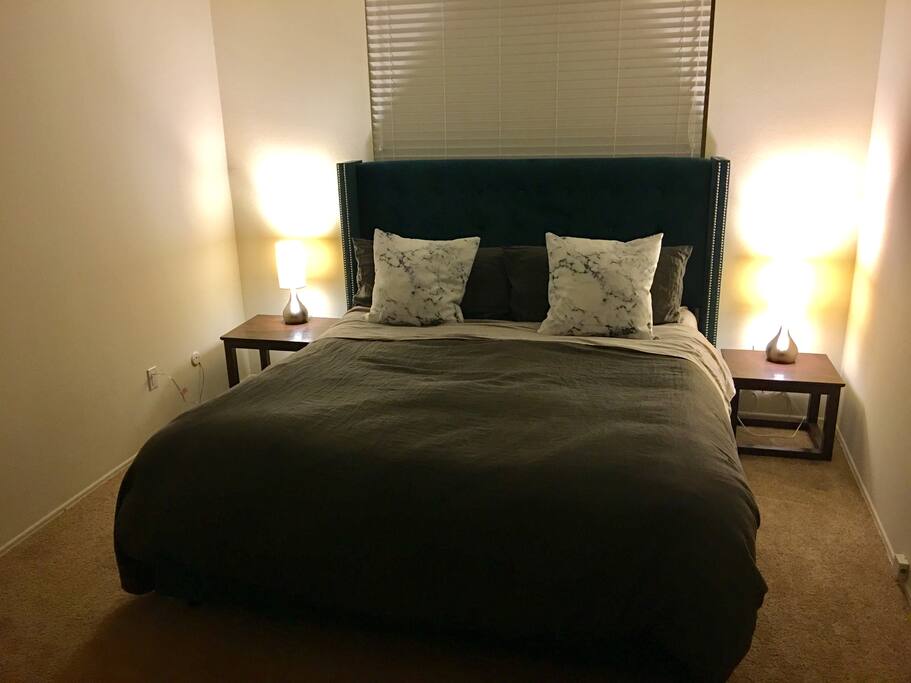 Our 2BD/2BA Condo is a perfect summer getaway, especially for extended family coming into town who need their own space. Our place is very family friendly. We already have cribs and bunk beds setup. We're two blocks from Ferry Landing and have two beach cruisers with kids seats available. Our home has had dogs previously.
房源
Our living room is already setup with plenty of kids toys (play kitchens, blocks, etc). Perfect for children under 5
---
---
---
Due to the setup with bunk beds, cribs and kids toys, the home is ideally situated for one family. Any more than 3 adults will be accepted on a case by case basis.
---
---
---
---
Great people to work with! Very nice, very communicative, very understanding. Nice location, nice apartment, close to the pier, beach, & green belt. There were 2 things that were a little tough for our family: 1) TEMPERATUR(URL HIDDEN)It was hot. It was the middle of July and they have floor air conditioner units in 2 of the rooms. We're from Phoenix and were trying to get _out_ of the heat. The units didn't really put out enough air to be comfortable. It was 90 F in the main living room and it got cooler in the small rooms. We spent a lot of time on the porch because it was mid-70s F outdoors. It was too hot for us. The air units were working overtime and we had set them correctly but it was either too humid for them to work properly or it was just too hot and the room was too big for them to handle. Either way, we hung out outside or in the kid's room where it was a reasonable temperature. If you're not going in the dead of summer, this might not be a problem for you. Or, if you're used to the heat. Sidenote: you have to empty the wastebasket full of water every 6-7 hours. We had toddlers so big bucket of water next to electric air conditioner wasn't the most comforting thing and always had a keep an eye on it and them. Also, with the wastebasket issue, you can't go for the day and come home to a cool house. You have to get home, be hot, and the wait for the air unit to cool it down. 2) SLEEPING IN LIGH(URL HIDDEN)The air units have hoses that feed to the outside. In the master bedroom, it's in the window and therefore the curtain can't come all the way down. Not the worst thing in the world, however, there is a comically bright street lamp across the alley, ~15 ft, and it shines directly into the room. Since you can only put the curtain down 1/3 of the window b/c of air unit, it's just plain bright at night in the room. I need it dark to sleep so this was tough for me. The 3rd thing is that they have a dog and didn't reveal that in the listing. We have kids with dog allergies so unbeknownst to us, they were getting sick being there. We caught it the second day and the couple apologized profusely because they're nice people. They amended the listing but it was too late for us. We had to leave because the kids were just getting sicker by the hour. They understood and let us out of the contract no problems. It was just a tough family vacation because no one has any vacancy that time of year last minute and we had to leave. Great location and people to work with.
---
Garrett and Brittany are amazing hosts! Their condo is an especially good fit for families. The location is ideal- we were able to walk to beaches, shops, restaurants, breweries, the ferry and all over downtown San Diego, and then return to the serenity of Coronado Island at the end of each day. And there were toys for our two and a half year old daughter to play with! Communication and attention to detail were excellent. They were extremely accommodating and willing to go above and beyond to ensure the condo was set up just right for our family and we had all the info we needed to plan a great vacation.
---