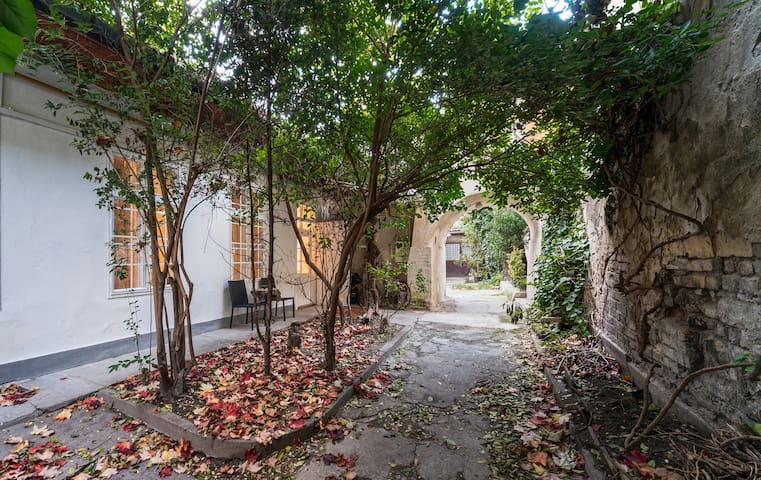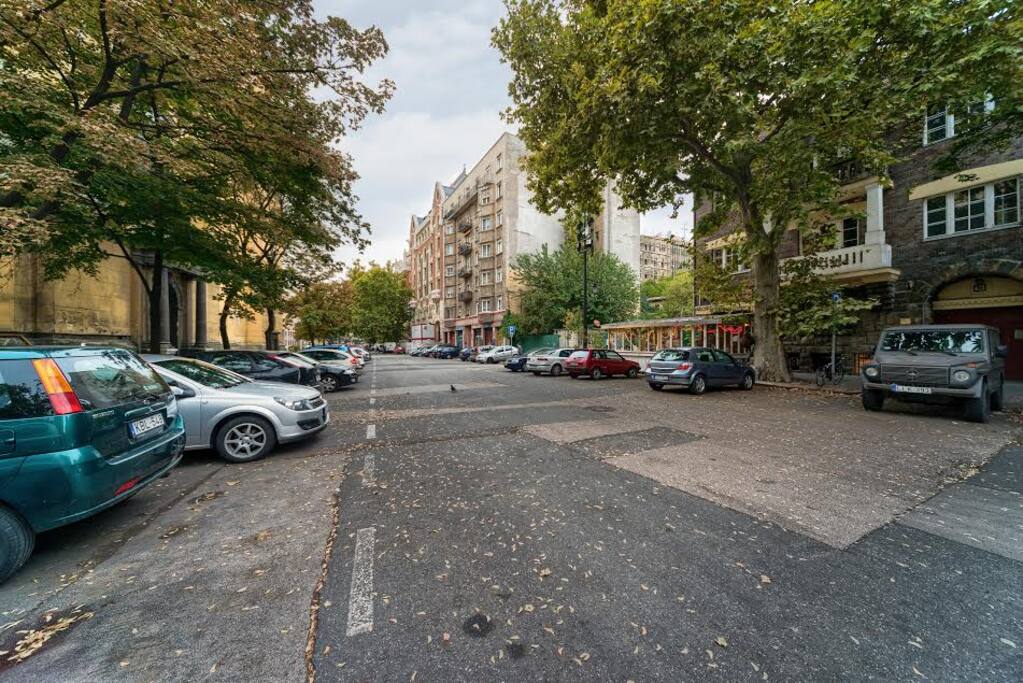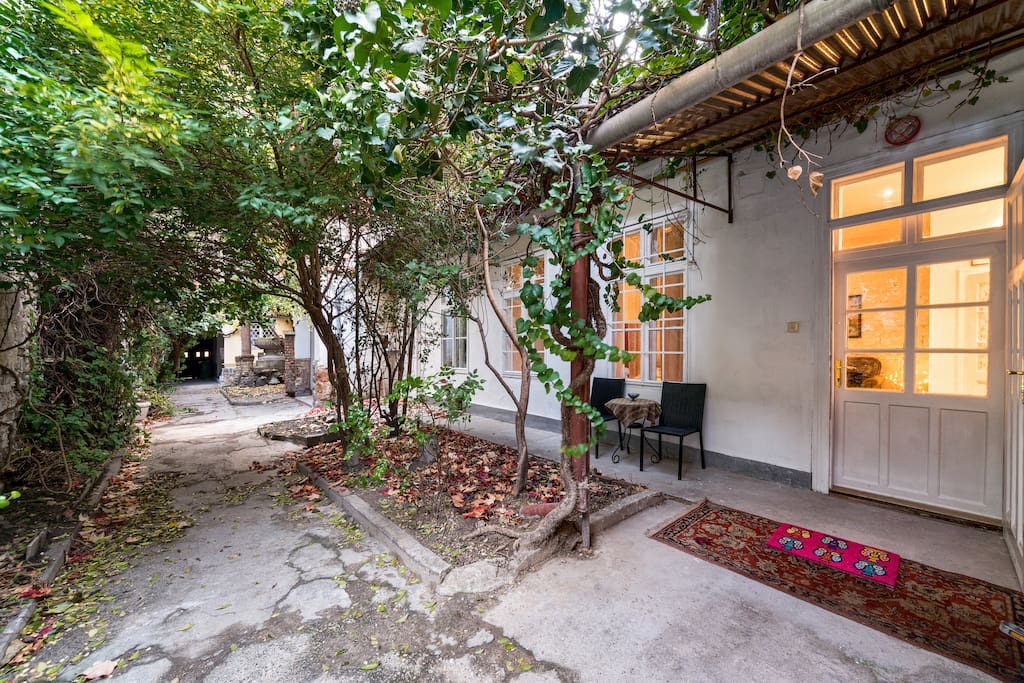 A lakás a VIII. kerület közepén a Zsiga Bár épületében található. Tetszeni fog neked, mert a kert tele van rigóval és magaddal hozhatod a kutyádat. Tacskó méretből akár kettő is, bernáthegyiből csak egy aludhat (a földön). Macskát a küszöbig hozhatsz, ők a szőrük miatt sajnos nem mehetnek be a lakásba. Viszont papagáj, gekkó és vadászgörény nem akadály. A stúdió lakás tökéletes párok, magányos kalandozók, üzleti utazók, gyerekes családok számára.
---
---
---
---
- Dear guest,
Thank you very much for choosing our apartment!
We will be very happy to host you and look forward to your arrival.
Important details:
You should call or text or email me at least 30 minutes before you reach the house so that I arrange to be there and meet you to check you in. Please, NEVER knock on the door or ring the door bell to disturb the neighbours and the other guests living in the house without contacting me first. If you appear in front of the house missing to arrange your check in time in advance, your security deposit will be automatically taken by the host. My phone number is +(PHONE NUMBER HIDDEN) and the email is (EMAIL HIDDEN) The exact address of your accommodation is 14. Horvath Mihaly square, Budapest. You can find the house and the Zsiga Bar behind the huge yellow catholic church. Recepcion: From 17.00 to 22. you can pick your key in the bar
1. No big noisy parties from 11 pm to 9 am according to the state's requirements. Noisy parties of any kind are ABSOLUTELY FORBIDDEN.
2. Your check in time must be carefully set before your arrival. Please, be on time to check in so that you ensure the smooth check in process saving the time of our busy housekeepers. If you are late more than 40 minutes, the housekeeper has the right to set another check in time suitable for him to manage you.
3. Official check out time is 10 am. But this time is negoitable, depending on the arrival of our next guests. If you need to arrange a later check out time or store your luggage, you should contact the housekeeper to ensure that such an arrangement is possible to happen. In case there are new guests coming the same day, you may not be allowed to extent your stay and leave your luggage in the property.
4. Leave the furniture equipment and effects at the expiration or sooner determination of the tenancy in the rooms or places in which they were at the commencement of the tenancy.
5. Keep the sharing premises clean after using them.
6. Do not smoke in the property, just in the garden.
7. Do not leave the heating on when you go out for a long time.
8. Do not leave food scraps in the toilets and hairs in the bathroom tub.
9. Do not sleep directly on the mattress, pillows and duvets to make them dirty. Use the cover sets and sheets provided.
10. If you invite a friend to live with you during your stay after your initial reservation, you will be charged additional € 30 per person per day.
12. If you break the house rules shown above, you will be fined € 80 per each rule broken. The fine must be paid automatically to the person who detected your fault.
---
---
---
We traveled a lot with airbnb so far but we must say, Akos and Virag were the best hosts we met so far. Leaving aside the fact that they were willing to accomodate us on a very short notice, they were kind and warm and interested in making us feel like home in their little apartment. The place was clean and beautifully designed and the location and neighbourhood great. We recommend it wholeheartedly!!!
---
Sziasztok,

Ismeritek a ,,Zsiga életérzést"? Itt a lehetőség, hogy a világhírű Zsiga Bár után hosszabb ideig elmerüljetek benne. A Zsiga House Mignon szeretettel vár egy, vagy többéjszakás kalandra Budapest legizgalmasabb kerületében. Stúdió lakásunk a a józsefvárosi Horváth Mihály téren, a Zsiga Bár épületében található.

语言:
English