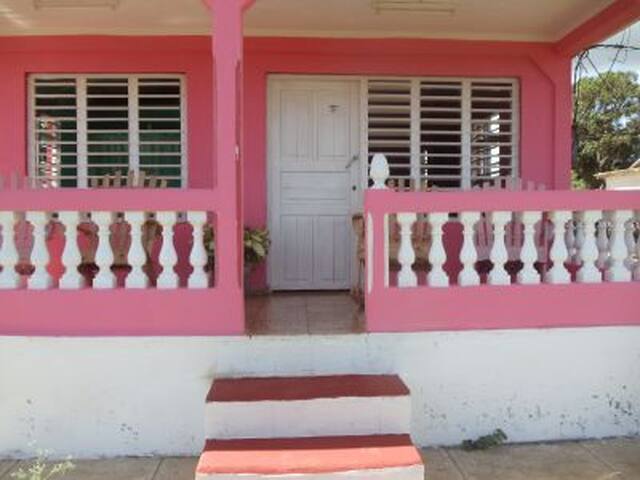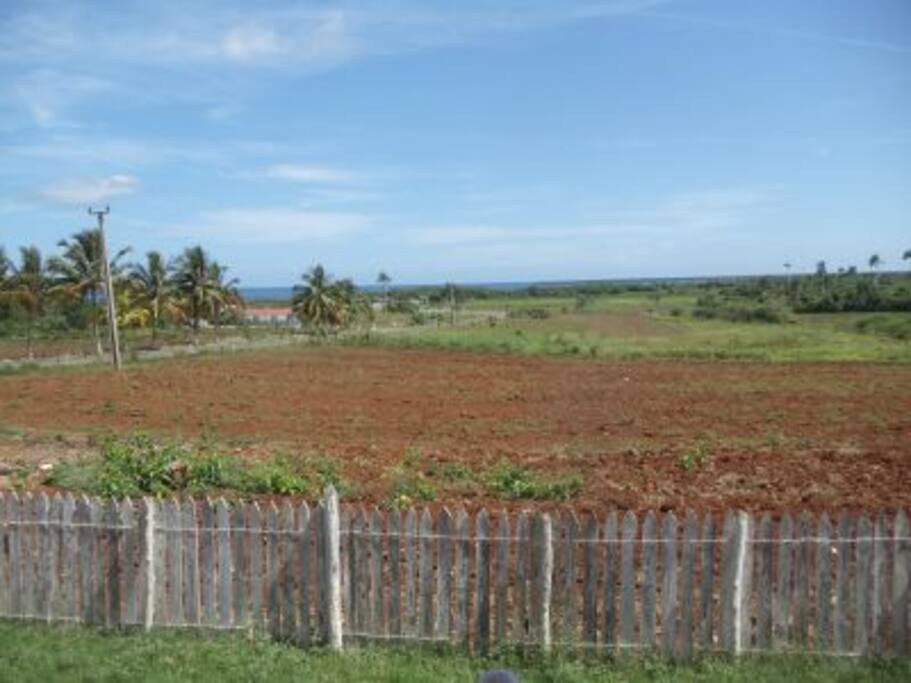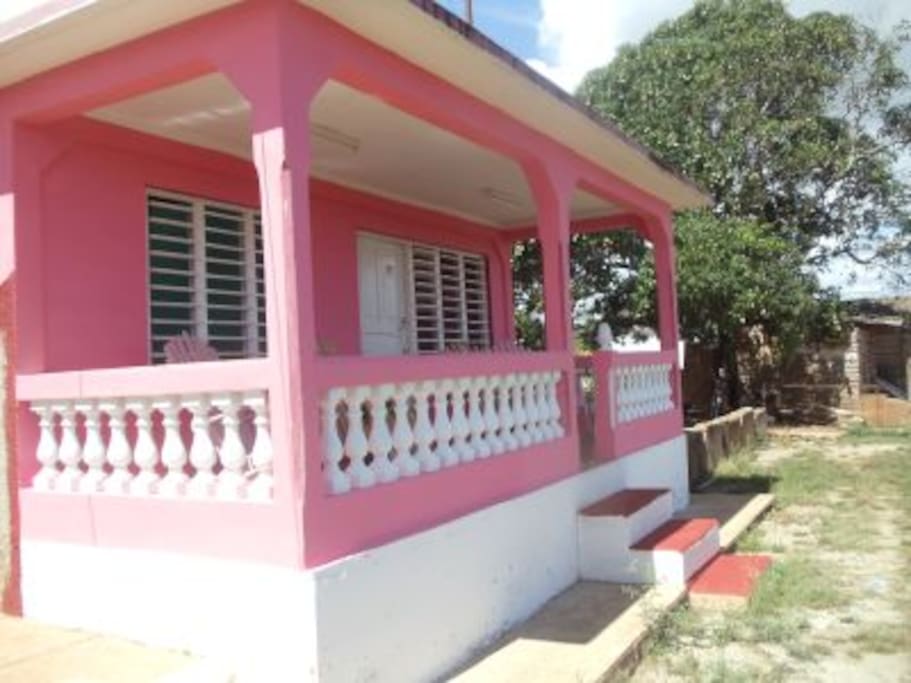 Casa Villa Vista al Mar is a beautiful house in Palma Rubia, La Palma which rent 3 rooms, living room, dining and porch, all with a beautiful view where you can see the sea at the distance.
房源
It also has a ranch for you to taste the typical food of the region and the various Cuban cocktails, is a very fresh and quiet place, has a parking for several cars, is an excellent area to rest and near Cayo Levisa.
其他注意事项
(The services outlined bellow implies extra charges)
› Breakfast ($5), Lunch and Dinner ($10 - $12)
› Laundry service
› Guide service
---
If you want a true Cuban farm-to-table experience while enjoying relaxing on the island on Cayo Levisa then I would definitely recommend staying at Villa Vista al Mar with Jeivy and Osmani! They live on a beautifully, scenic bio-dynamic farm that overlooks the ocean. When you stay here, be sure to request a delicious dinner - it was some of the best food in Cuba, and the Pina Colada's with Jeivy's "special ingredient" are exquisite. I highly recommend staying here and getting to know Jeivy and Osmani! (as a tip I would propose contacting Jeivy directly via email if you're looking for local tips and additional overnight accommodation information)
---
We spent three nights here. If you have an interest in learning about Cuban agriculture, meeting Cuban people and unplugging stay here. We got to enjoy hiking, great views of the sea and excellent food. We will always remember the charm and hospitality of this place.
---
Jeivy and Osmani were fantastic hosts, preparing amazing meals - all from their organic farm! It's only a 8 minute walk to the port to take the ferry to Cayo Levisa and Osmani will be more than happy to do some card tricks for you! If you are sensitive to bugs, I recommend bringing some bug spray. The bugs are not bad, but if you have the spray on, it will protect you. Highly recommend staying this place!
---
This place made our stay in Cuba totally unique! We had a lovely time in the farm, playing with their dogs, feeding their piglets with mangos, cuddeling with their chickens, just to mention some of our experience. Our hosts took their time to show us their wondeful way of life on their farm. We really enjoyed it. If you´re staying here, do not miss out of the food they offer! It was some of the best food we had in Cuba! If you´re going to Cayo Levisa, we reccomend you to only go there for a daytrip as the island gets very windy and its very expencive. You´ll get a real cuban experience by staying on the farm. Just bring a mosquito net and bug repellent and you´ll be fine. We definetly reccomend a stay at this lovely farm! Lots of love from the two Norwegian girls
---
Hola,

I am Fatima and love my home-country. It's really a special place to visit and has everything: beautiful beaches and nature, lively culture, impressive colonial cities... You actually travel back into time!

I work with a team to help you find accommodation at a Casa Particular in Cuba.

So feel free to contact me, I would like to assist you and provide you with a local experience in Cuba.

Sunny regards,
Fatima
语言:
English、Español