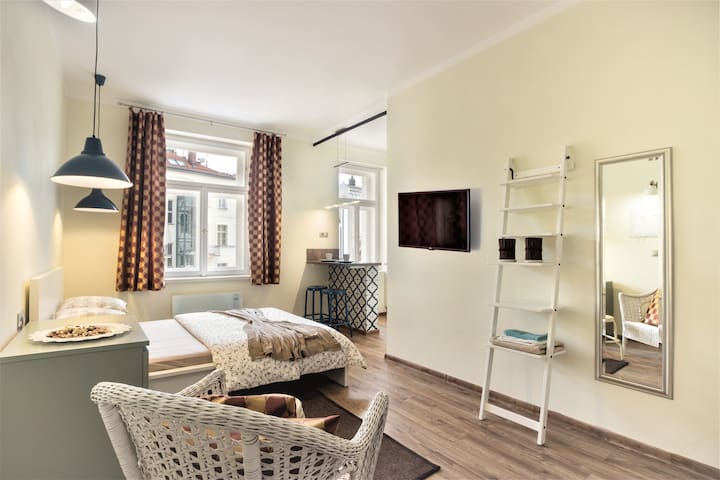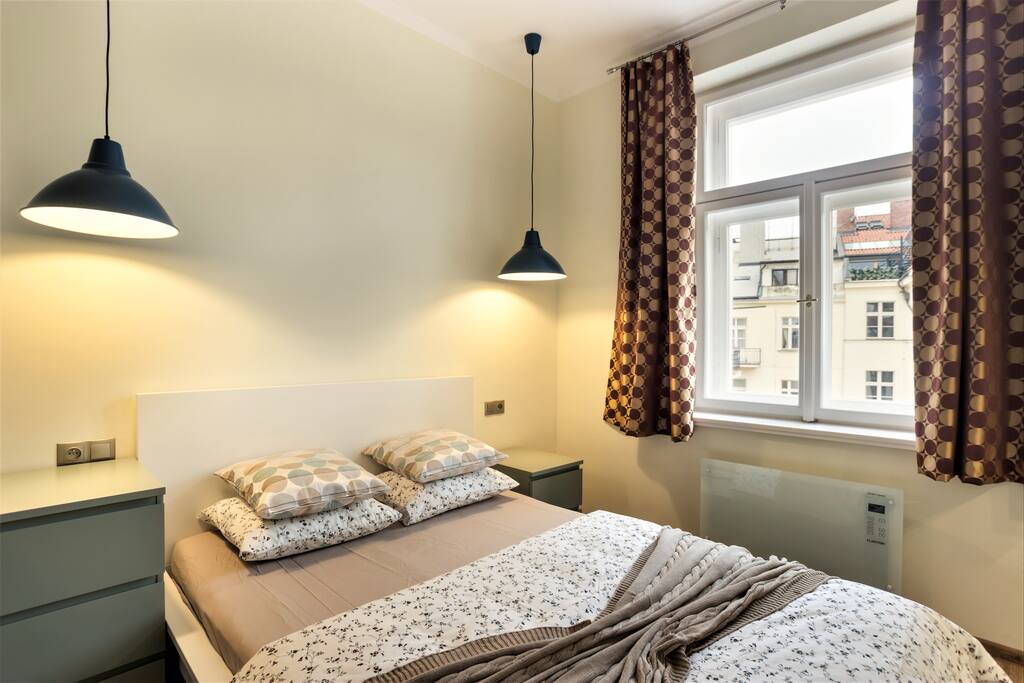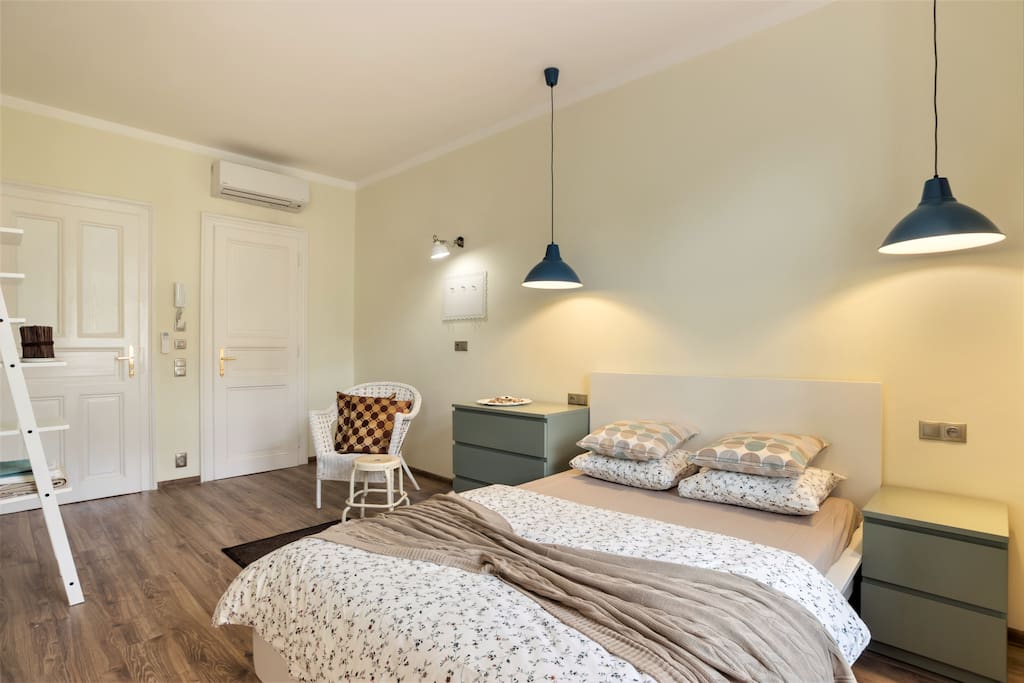 This really cute studio that has been newly refurbished is in the perfect location is Prague. It sits in the heart of a higher class area that is almost directly in between all the famous sights. Some of the wonderful amenities include a heated towel rack, washing machine with detergent, dishes and silverware, and two layers of windows to make sure you can get complete peace and quiet from the busy city. Excellent place and highly recommended.
---
This was by far one of the best airbnb's that we've ever stayed in. Patrik is an amazing host. Our flight was a bit delayed and we didn't have cell phone service to let Patrik know that we would be late. He waited for an hour for us to make sure that he would be at the apartment when we arrived. When we got up to the place (4 flights no elevator - it wasn't so bad), he had the list of recommendations for things to do in Prague for us! The place was also really clean, newly renovated, and was in an amazing location. All of the appliances are brand new and the remodel is spectacular. If we made another trip to Prague, I would definitely stay here again. Also - when in Prague, you have to try the unpasteurized pilsner. It is to die for.
---
This place is perfectly located for you to go see everything. It's a block away from old town square and 5 min walk to the bridge. Its half a block from the Jewish Cemetery. It's also on a quite street with the room facing a courtyard. It's a small place but worked well for my wife and I. There are 108 steps to get to your room. We like to go out for a while then come back to the room and with that many steps, it was a bit much...and we are pretty fit. When we got there we traveled for 18 hours and wanted to take a nap, but the cleaners were coming so we had to leave and come back after the room was clean. Not a huge deal but we were bummed(URL HIDDEN) Overall, great place with good location just be ready for a lot of steps.
---
STOP!! Look no further!!! If it's not already too late, book Patrik's place now. It is by far the most comfortable and accommodating Airbnb place we've ever been to. Patrick communication is flawless, the apartment is upscale and perfectly clean, and in a wonderful part of Old Town. You absolutely will not do better than this place!
---
Patrik's airbnb is the perfect place for any couple looking to experience historical Prague. The apartment itself is beautiful and clean with a comfortable bed, working air conditioning, and lovely bathroom and kitchenette. The location was fantastic for those looking for the older areas of Prague. The Old Town Square is just around the corner, and the Charles Bridge is equal distance the other direction. Plenty of cafes and restaurants near by. Had to taxi in from airport which was about €30, but the train station was a 20 minute walk.
---
特的现代一室公寓在布拉格的心脏地带。这家新装修的一室公寓距离老城广场,查理大桥,布拉格城堡,天文钟或圣诞市场仅几步之遥。工作室和平和安静,使它成为完美的情侣和商务旅客。快来享受浪漫的假期或商务旅行在布拉格最好的地址之一。你会绝对喜欢这个地方!
Exclusive modern Studio apartment in the very heart of Prague. This newly renovated Studio is just stone's-throw from Old Town Square, Charles Bridge, Prague Castle, Astronomical clock or Christmas markets. Studio peaceful and quiet what makes it perfect for couples and business travellers. Come and enjoy romantic vacation or business trip in one of the best address in Prague. You will absolutely love this place!
---