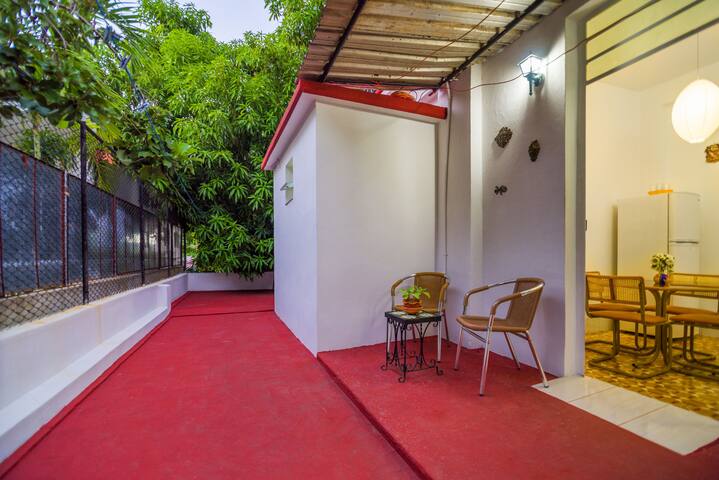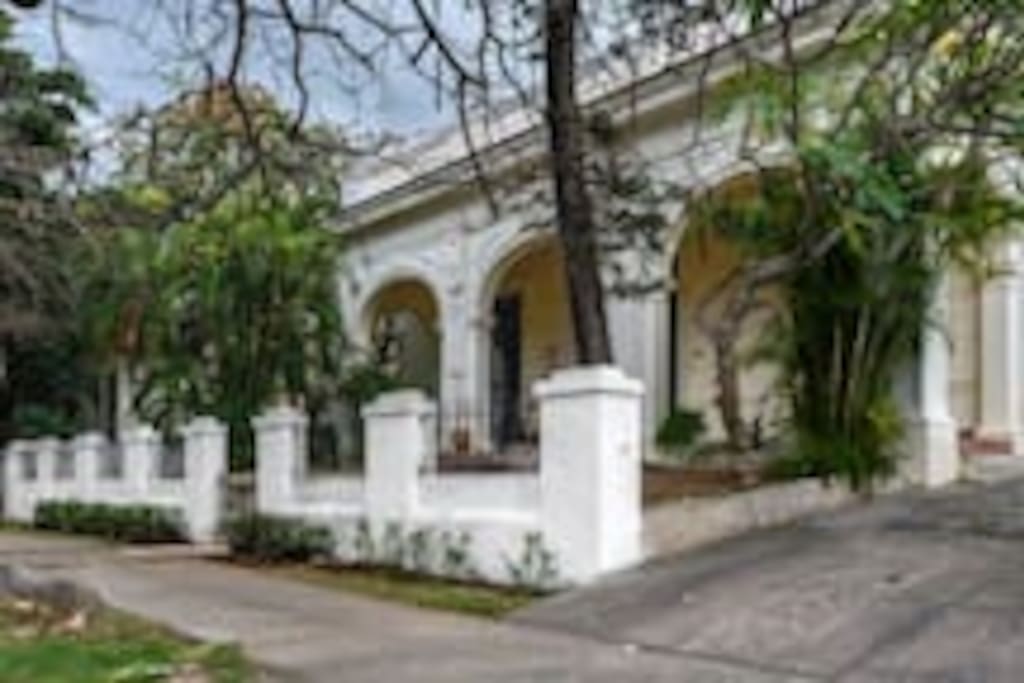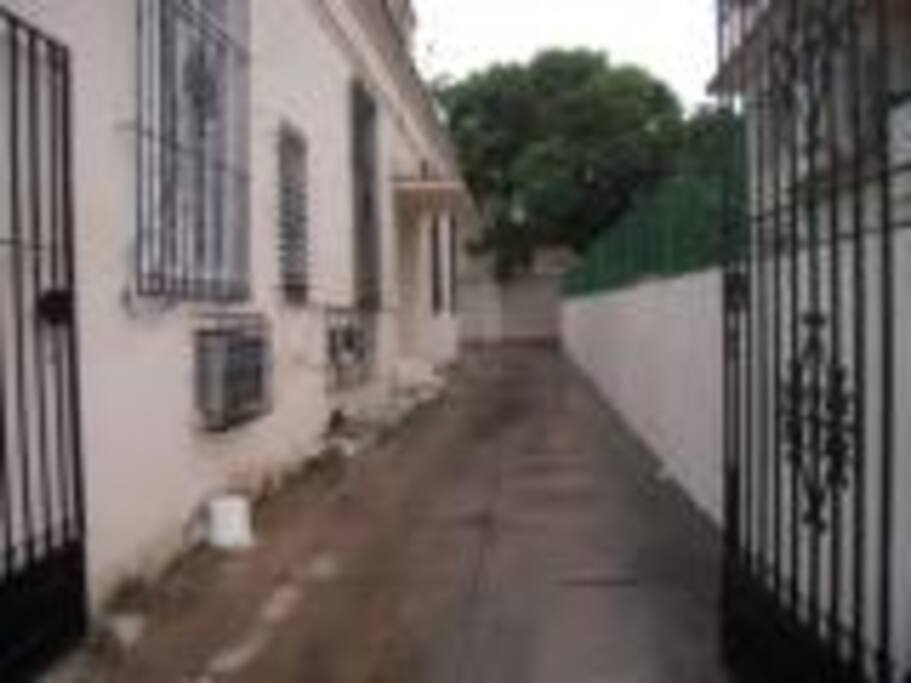 Private apartment suitable for couples in Miramar
Independent apartment in the back of our house.
Total privacy is guaranteed , suitable for couples. Well lit and airy, surrounded by a pleasant terrace in the shade of mango tree.
Miramar is just 10 minutes by car from Old Havana. Miramar is a safe, elegant and quiet neighborhood with some of the best restaurants in Havana. Our home is within walking distance from the sea, and a block away from the famous 5th avenue where you can go jogging or walking to nearby parks.
---
Maria and her husband were so nice and helpful. She welcomed us when we arrived the casa. It is actually a separate building from the casa that they are living. Safe and comfortable neighborhood, and Maria had put together a list of places you can go eat and have fun. She is also very helpful with arranging transportation and giving us recommendation to have fun in Havana. Absolutely a great host!
---
Truly delightful and charming hosts in every way during my week long stay. Maria and Raul could not do enough for me and were so obliging. I wanted the Cuban experience and I got it. I had a substantial and delicious breakfast each day and enjoyed great food for dinner at local restaurants within easy walking distance in this safe and quiet neighbourhood. Read the reviews - I did. Then book with confidence! What more can I say without repeating so many positive comments! Thank you Maria and Raul for helping make my stay so enjoyable.
---
THEY ARE AMAZING PEOPLE!!! We truly enjoyed staying with this family. They were warm, personable and helpful. We appreciated all that they shared with us regarding best places to visit and eat. If you want to enjoy Cuba in a quiet neighborhood, this is the place for you. THANK YOU BOTH for being great host. Jessica
---
Maria and Raul were perfect hosts who went above and beyond to help us with everything from ground transportation anywhere we wanted to go and even with an unexpected need to go to a health clinic. The apartment is basic but in the nicest neighborhood in Havana and everything a couple needs for a busy, big city vacation of sight-seeing.
---
Our home away from home in Miramar, Cuba was especially wonderful thanks to the love and hospitality shown by our hosts Maria and Raul. We were especially grateful for a curated list hand prepared by Maria detailing all the hot spots of Cuban culture, art, food, entertainment and sights. It made our experience navigating Cuban culture worth while further we were especially grateful for the transportation they arranged, as well as the fresh juices prepared by Raul. We are looking forward to our next stay hopefully sooner than later. In short a wonderful safe neighborhood in a home hosted by two welcoming and very helpful individuals
---
No amount of words can express my gratitude to Maria and her husband . This is the complete air bnb experience and that too in beautiful neighbourhood of miramar in magical la Havana . From the beginning to the last goodbye Maria was the perfect host mom been with us with her friendly smile and worldly advice . Everything was perfect . Special note to add when I had trouble getting out of Cuba because of certain flight ticket problems Maria was there to comfort me and guide me like true family . The most memorable airbnb experience till date .
---
There is really not a better place to land in Havana, nor a better host to have than Maria. Maria is a gem. She will make you laugh while she answers any questions you throw at her about Havana. She makes arriving, being there, and leaving--easy. She helped us in so many ways I can't name them all, from directions to advice to sharing eggs and beans. And if you're into it, she may even take you to a pilates class. As far as the accommodation itself, it's right on par with Mari--top notch. There's a good kitchen space for cooking, and a lovely shaded patio with chairs and a table where you can sit and enjoy. If there is an opening at Maria's place, and you're reading this--stop--and get your stay booked ASAP.
---
I am a woman of simple tastes. I love nature, the smell of the sea, the taste of delicious food, an interesting film, sharing with family, friends and a big smile.
I love travelling , meeting people from all around the world. I like to practice pilates and walking along 5th Avenue.
I hope my customers enjoy the comforts of my home and the charm of Havana City.
My first language is Spanish, but I can communicate in English as well. My husband is also able to communicate in Russian and English.
It will be a pleasure having you in my home!

语言:
English、Español