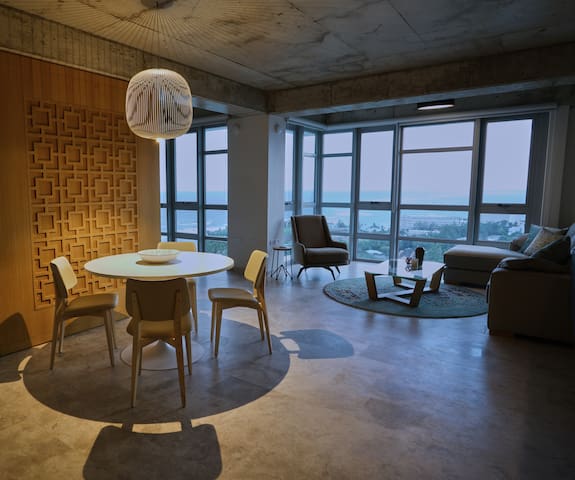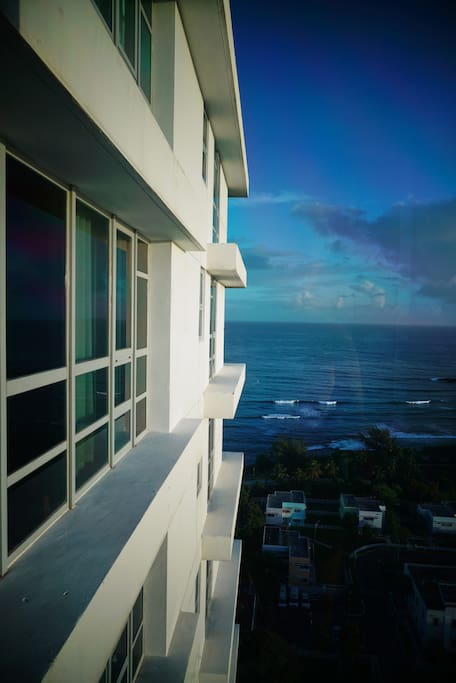 IRMA update: We wanted to give guests assurance that our condo unit and building did not sustain any damage from IRMA and is fully operational. Please let me know if you have any questions.
This luxurious 1,200 sq. ft. sub-penthouse apartment on the 23 third floor boasts magnificent 9 1/2 ft. floor to ceiling 180 degree VIEWS from every room from the Atlantic OCEAN, the Condado, El Yunque Peak, to San Juan.
---
Stayed at this location for an extended work trip in Puerto Rico. This is an ideal site for a short or long trip. The unit has excellent parking and is ideally located between Old San Juan and Condado. You are never more than 15 minutes away from anywhere worth being in Puerto Rico while here. The view is SPECTACULAR! I cannot stress this enough, it is SPECTACULAR. Allan is also a wonderful and attentive host and I cannot recommend him or his apartment enough.
---
I absolutely loved staying here! Everything was exactly like described, me and my fiancé love how it wasn't far at all from everything! The water was also close by(walking distance) and of course the nightlife was amazing! If I ever come back I'll for sure be staying here again, no questions asked!
---
There are absolutely zero negatives to staying at Allan's place. The location is the absolute perfect spot to ground yourself for enjoying San Juan. The Atlantis building sits a very pleasant (and scenic) 10 minute stroll to Old San Juan in one direction...and an equally pleasant 20 minute stroll into the heart of the Condado area in the other direction. Then there's the five minute walk to the beach...another bonus! The area is very walkable and there are various areas of San Juan and multiple beaches you can walk to from the condo, as long as you aren't limited in mobility. Uber was also easily and readily available in the immediate area. The interior of the condo is furnished and styled with impeccable taste. Plenty of room to spread out and make yourself at home very comfortably. It' almost difficult to enjoy the great furnishings because you find yourself pacing back and forth across the the multiple walls of floor to ceiling windows to watch the city lights flash and flicker, and the boats on the bay. We were lucky enough to stay during the end of a full moon - which was amazing to watch rise over the city! As hosts, Allan and Leilani were great to communicate with. Both were very helpful in a few questions leading up to our stay, and Allan was kind enough to reach out a couple times during the stay to ensure things were going well. Without a doubt, Allan's rental is the first thing I would seek out for a return trip to San Juan. Staying here undoubtedly adds to the experience of visiting Puerto Rico!
---
We love sailing and have been sailing together since the late 90s. I also an avid photographer and have been working towards perfecting my skills and craft in both travel and studio photography. Someday I would like to retire into photography as a hobby business. Puerto Rico is a photographer's paradise.

Our travels have taken us throughout Europe and the United States. Last year we came to San Juan, Puerto Rico and fell in love with the island, its climate and the people of Puerto Rico.

We have renovated and decorated our homes and condos in both Annapolis and Washington DC and now San Juan. Our attention to detail and style has been a love and passion ever since we started this journey in the early 90s. We are grateful for having Leilani & Manuel, the interior decorators and architects who designed and managed the renovations, as our on-site management team.