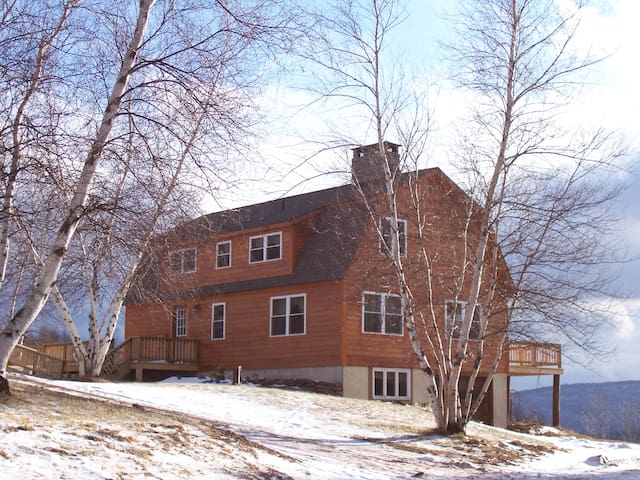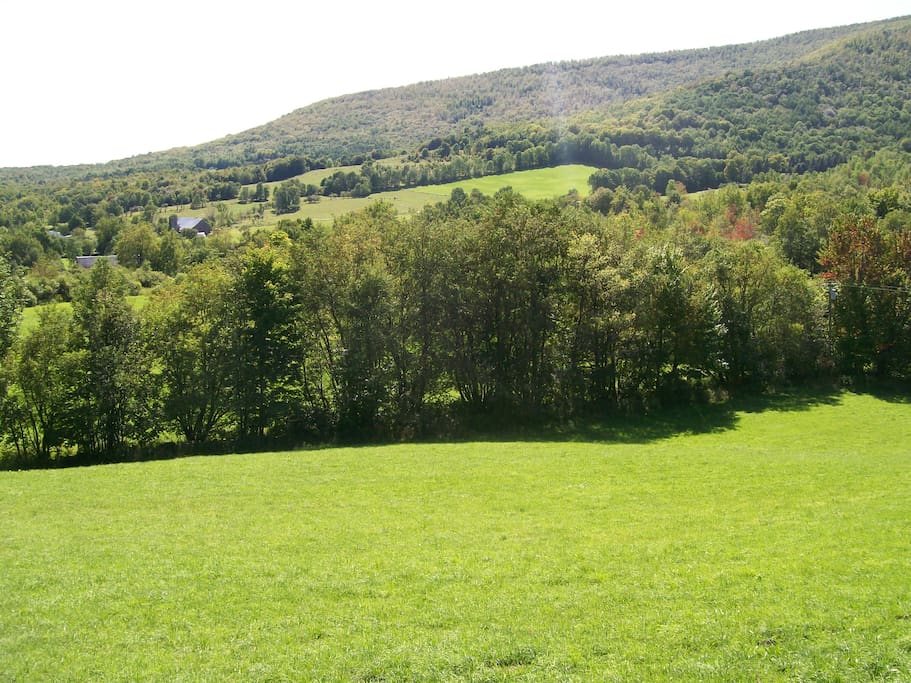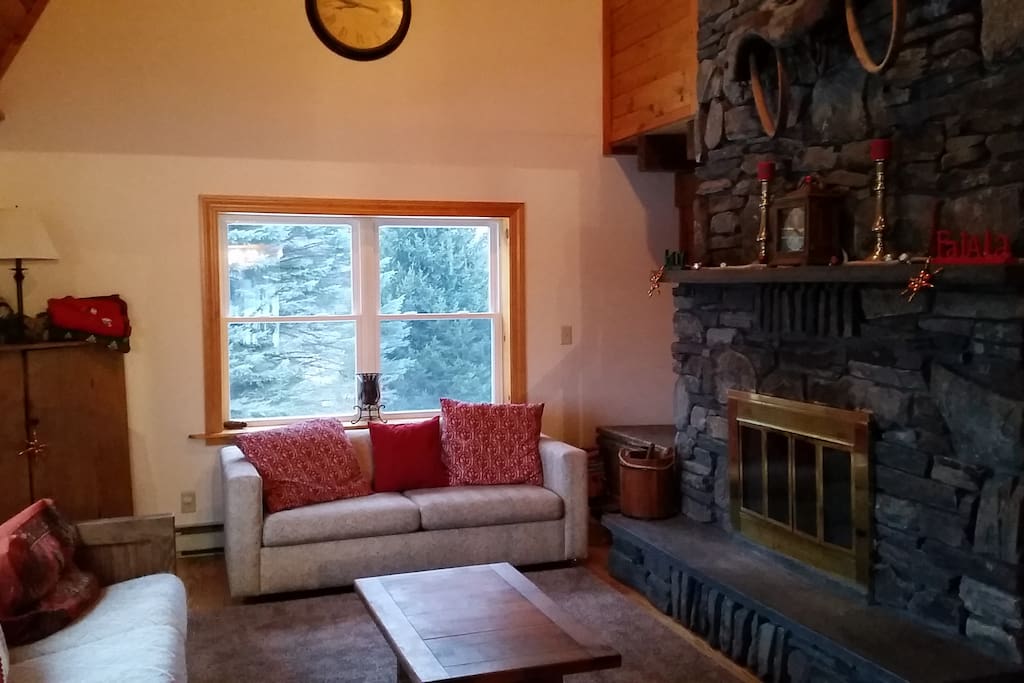 Bearpen Lodge is a place to relax and surround yourself with the wonderous expanse of nature. The lodge is located less than 15 minutes from Belleayre Ski Center, offering fantastic family skiing, and a little more than a half hour from Ski Plattekill which offers challenging slopes and tubing. There are great restaurants and shops in nearby Margaretville, Andes, Pine Hill, Phonecia, and Woodstock. Our 125 secluded acres also offer a wonderful opportunity for hiking, snowshoeing, and sledding.
---
---
---
Welcome to our relaxing mountain getaway!
I will meet all guests upon check-in whenever possible. Please be prepared to let me know what time you will be arriving. I am glad to be flexible, but like to have an idea in advance.
-All guests need to be registered or listed and approved before your stay.
-There is NO SMOKING inside the house. If you must smoke outside be sure to clean up and dispose of your cigarette butts properly. There will be a $10 additional fee collected from the security deposit for every cigarette butt I have to pick up.
-Please clean up after yourselves. Don't leave food and trash lying about the house, this invites rodents, and no one whats to share their house with rodents.
-Thoroughly clean all spills as soon as possible to prevent staining and permanent damage.
-Please be sure all dishes, pots, and pans are clean.
-Please hang damp towels to dry. Do not leave wet towels on wooden floors or furniture.
-Please clean the grill after use. If you have used all of the propane for the grill and replaced the tank with the extra one, please let me know.
-All pets must be approved by me in advance. Please keep pets off of beds and do not lock pets in bedrooms or leave in the house alone.
-Please turn down all thermostats and close all windows prior to check-out.
-Please close and lock doors upon check-out.
Thank you for having consideration for our home and property, as well as our neighbors!
---
---
---
We had the pleasure of staying at the Bearpen Lodge for two nights, and had such a wonderful time. The property is beautiful and very secluded. Adina stopped by when we arrived, chatted with us about the history of the property and made herself available if we ever needed anything. This was a lovely place, and we would certainly come back if available.
---
It starts on the drive up. You think that your stay will secluded, but when you realize it's a 20 minute drive to the general store, the reality of seclusion starts to set in. Then you enter the house. You step into the kitchen and the unpainted wood paneling soaks in. That's when you look out the window and see what lies beyond. You step out onto the deck and gaze over the rolling hills of the Catskills. The only evidence of human activity is a solitary light dancing far off, barely visible over the horizon. That's when you know that this is the place.
---
Our group of ten stayed here for a weekend. It was perfect. We all fit comfortably. We got lucky with beautiful weather. We enjoyed walks in the woods and a few of us even took a walk up to the farm a half mile away. My husband had enough space and wind to actually fly a kite! That may not seem like a big deal to many people but to those us with little living space it was a huge plus. The home itself was clean and exactly what the pictures show. Everything was where Adina explained it would be in her home manual. There was plenty of wood for our indoor fires and outdoor pit. Our weekend was perfect. We didn't want to come home.
---
This house is really beautiful. It's clean and well kept. It had all the stuff we needed to have a nice rainy weekend in the country. The location is just great. It's nice and secluded with beautiful views in all directions. I never met Adina but it was clear she was keen to help make sure our stay was pleasant in any way she could. We definitely will be considering renting the place again!
---
I love where I live and I love sharing our little slice of paradise with the guests I host! Our little valley is beautiful and inspiring, I love getting in touch with the universe through the beauty of nature that surrounds me. I also love to explore the world and discover new things. Anywhere I haven't been before is where I want to go next, but no matter where I go, my heart still fills with joy to come back to our amazing home.