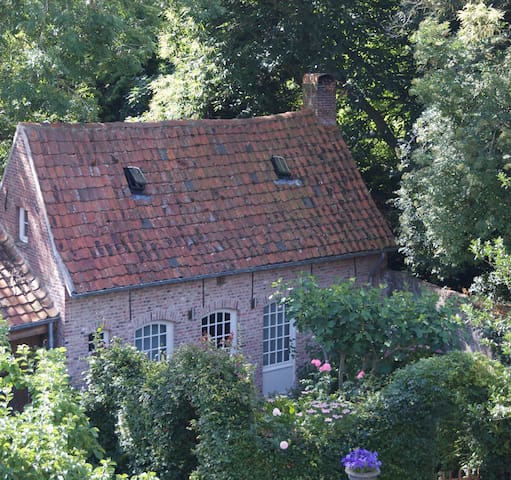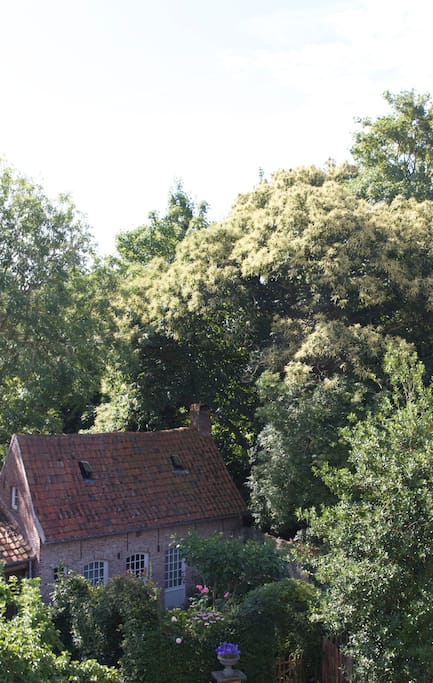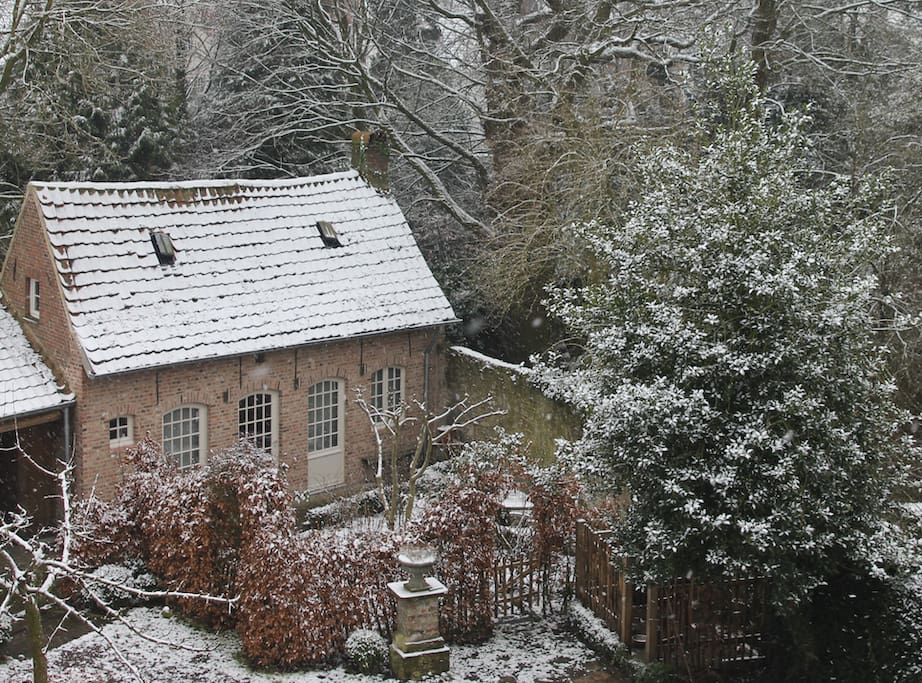 Located in one of the quieter streets of the old city centre, this is the perfect place a cosy weekend in Bruges. Near to Saint Jacob's church, the Speelmansrei, and a 5 min walking distance from the market place. Our little cottage has a private access to the waterside which can be accessed via the garden. It is fully equiped with two beds, a bath, central heating, equipped kitchen and a fireplace. No smoking.
We can not provide parking space, nor is it possible to park your car in the street. We would advise you to park in the Biekorf underground parking at the zand or nearby the railway station, at about half an hour walking from our house (or ten minutes taxi).
---
We had an absolutely wonderful and magical stay. One of our best airbnb experiences. The cottage was beautiful and private. It had everything we could possibly need. Walking distance to everywhere we wanted to go. Would definitely stay again if ever in Bruges again. Thank you so much Veronique and Nicolas!
---
What an idyllic place to stay in Bruges! This remodeled cottage is perfect for a romantic weekend. Cozy, high end amenities, walking distance to parks, restaurants, shopping, and beautiful canals. It is such great value with lovely hosts. They answered our questions and were incredibly gracious but also gave us plenty of space. It is a nice private cottage in the center of Bruges with a large soaker tub, freestanding fireplace, new kitchen and all of the amenities you would need. The pictures don't do it justice. We stayed for 3 nights and didn't want to leave! We would recommend it for a summer or winter getaway.
---
This garden guest house near the center of ancient Brugge is absolutely charming beyond words. It is a very tastefully decorated 15th century cottage right on a canal with beautiful gardens as well. It is a very short and easy walk to the grote markt for history, shopping, eating, the canals and the culture. This was my second trip to Brugge and thanks to Nikolas' guest house, this was an excellent a very enjoyable stay.
---
This place was absolutely beautiful, even better than the photos. There are little touches throughout the cottage which makes it feel really homely. It was also lovely to have a view over the canal and friendly resident cats and dogs who come to say hello. It almost looks rural but is right in the centre of Bruges. We walked from the station and it took about 20 minutes. Veronique was a great host and gave us some good recommendations. She was also very kind and stored our cases for us on the last day. I would definitely stay here again if possible. Thank you for a lovely break!
---
Emplacement parfait, centrale et malgré tout au calme. Logement cosy disposant de tout. Un lieu qui permet de s'évader, de déconnecter et de prendre le temps. Une habitation champêtre en pleine ville, un endroit parfait pour une escapade romantique. Merci encore à Veronique pour son accueil.
---