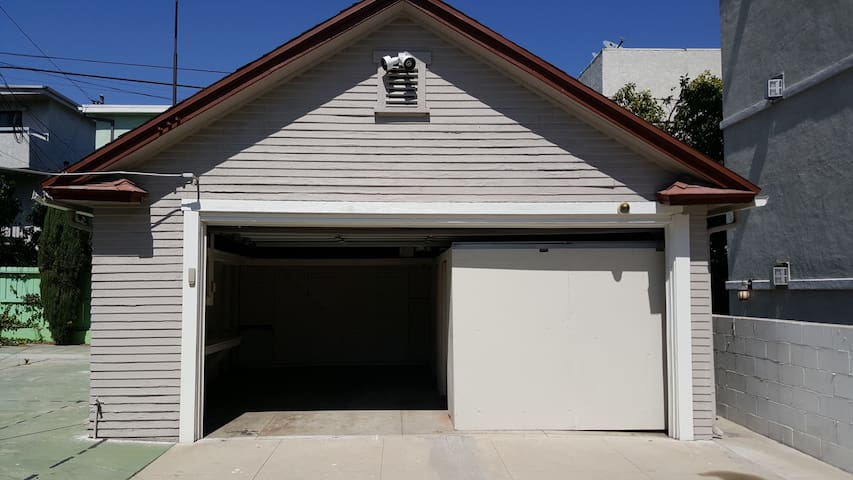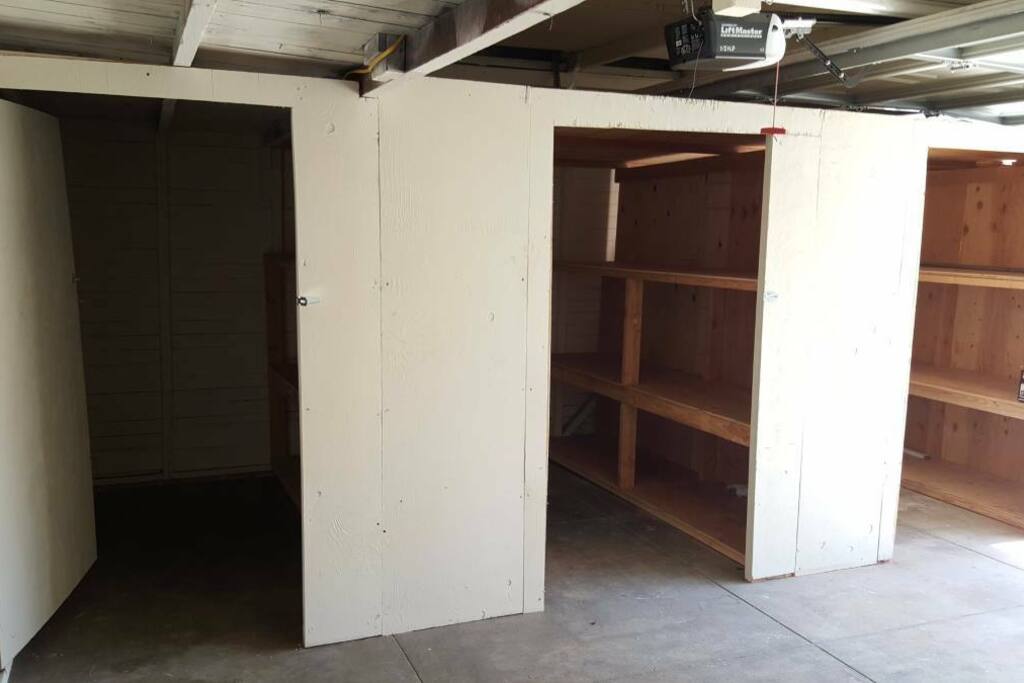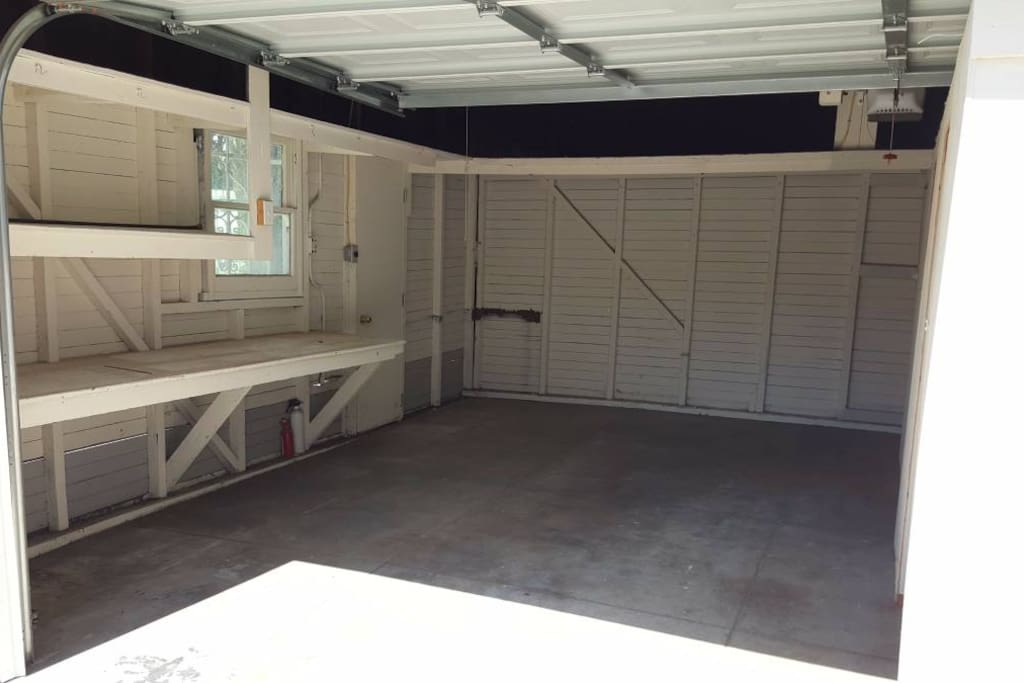 ***Please read and understand***
Garage space available. Suitable for temporary cheap housing. Key will be provided to access the main apartment for kitchen, bathroom, washer/dryer.
Please be mindful this space is shared
***This place is great for very specific kinds of travelers and guests. If that's not you, it's probably not a fit :) Message us with any questions***
房源
The space has outlets and lighting. We have previously rented this space out and the last guest stayed in the space for 3+ months.
房客使用权限
Kitchen and Bathroom access in main apartment
---
Ron is a nice host, you exactly get all what he offers. The place is in a safe and a very good location in Korea town, easy access to public transportation and everything else. You can't beat the price for the given location and privacy. Bathroom and kitchen are very clean and easy to access. I actually booked a week and rebooked another :)
---
This is a small area to stay in and keep your belongings safe. I'd estimate the floor space in each unit is about 4'x7'. There is a ton of storage too, this does not effect the floor space. This was enough for my needs and beats out a hostel any day of the week. The host was very kind and clear, the bathroom was easily accessible, clean, and I never had to wait for it to be available. There are a lot of shops and restaurants in the area, and it's only a couple miles (short 50¢ bus ride) to Sunset blvd and all of the touristy goodness that comes with that area. Overall, the conditions are spartan, but it's clean, safe, and very inexpensive for the location and security. I would definitely stay again.
---
The place is a small prefabricated room in the garage, with an air mattress, one electricity point and a coffee maker.. Ron is always attentive to his phone so if you got data you can easy reach him. To use the wifi you gotta stay in front of the house to reach it but to me the only issue was the bathroom at night there is not restaurant or place around to find one and they are sleeping to open the door for you to use it.. so be sure to use one before to get there.. To my budget this place was pretty much perfect compare with the prices around LA, is the perfect place if you're planing to just crash by to get some sleep and to leave your luggage safe.
Hi David, thanks for the feedback. The place was just as advertised, and since you were staying short term (3 nights), we couldn't give you the code. I didn't receive any messages from you regarding using the bathroom in the middle of the night, but would've given you access if you did. I did let you use it past the agreed hours (past 9 am).
---