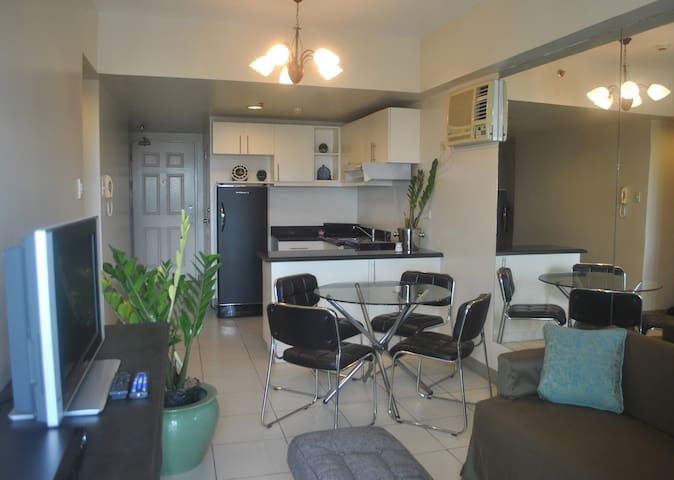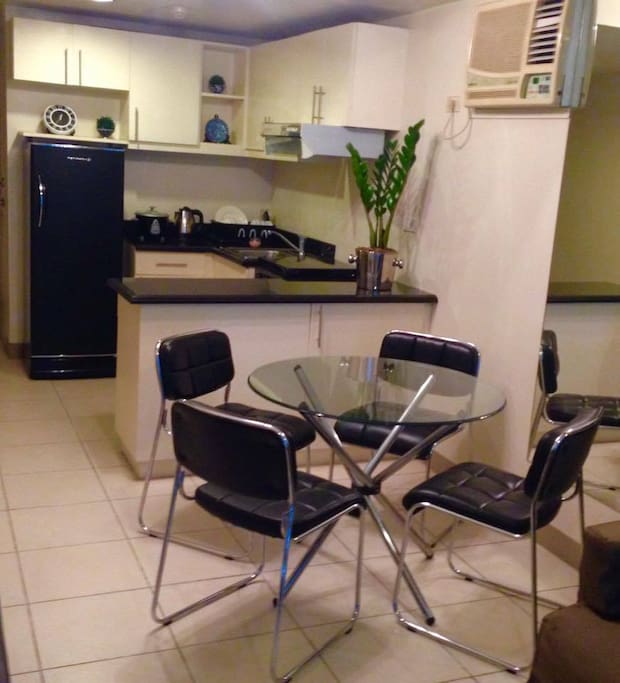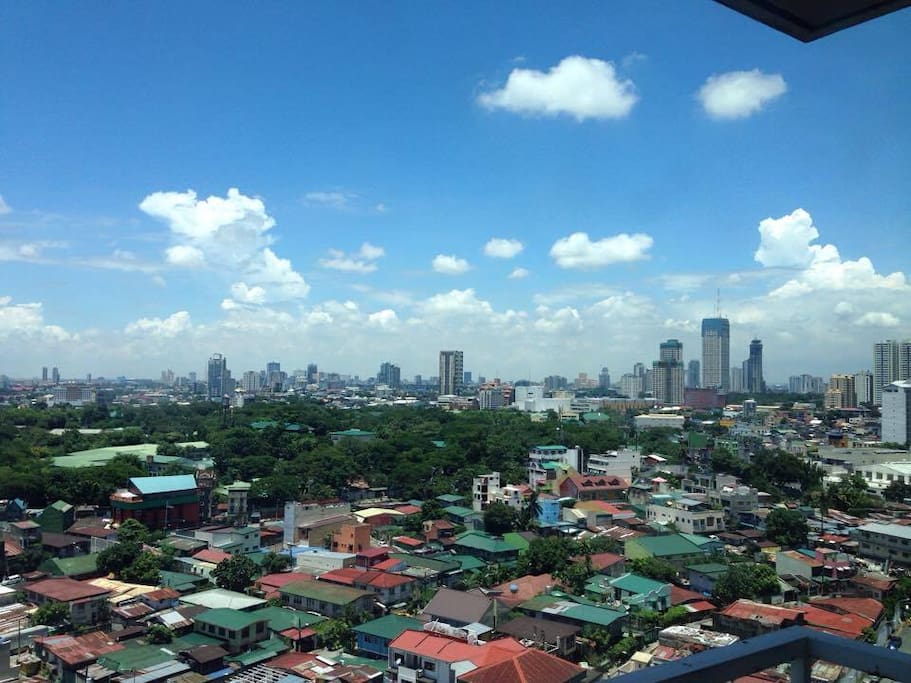 My place is a great escape after being out in the city all day or even just to chill out at home. Clean, w/ WIFI, it's close to Makati, Rockwell, Ortigas, San Juan, & Greenhills. Public transportation like MRT & taxi's are also near. Amenities in the building include a GYM and POOL. There is also The Dansalan Gardens Cafe by the pool side, a meeting hall with a great view & LAUNDRY SERVICE. It is good for COUPLES, ADVENTURERS, BUSINESS TRAVELERS, GROUPS OF FRIENDS TRAVELING, & A FAMILY.
房源
Great Place! Clean and tidy with very fast Internet. It has a kitchen with a complete equipment, two bathrooms, adequate air-conditioning, big pool, a gym, a balcony with an excellent view. The properties in Dansalan Gardens are also SAFE, CLEAN, and WELL MAINTAINED.
This can be a second home for you during your stay in Manila.
If you need a cozy second home in Manila, specifically Mandaluyong, then this place is great! It has everything you will need. Your home away from home.
与房客的互动
We can be available for any inquiry
其他注意事项
You will thoroughly enjoy all of the facilities Love Ko To- Philippines has to offer including the pool, massage place, cafe, laundry services, market and gym.
---
Awesome! If you're looking for a place to stay in the Philippines, check this out i) Host - One thing for sure Luz is honest, "Love Ko To, Philippines" is exactly what is describe in Airbnb. Chose Luz's place and you won't be disappointed. ii) Place/unit - Love ko to, Philippines got all the luxuries and necessities in life. A very nice and complete kitchen, sala, laundry room, terrace, 2 bedroom and 2 huge bathroom, and last but not the least strong/fast wifi. Not to mention the swimming pool and most accommodating staff. What else there is to say? iii) Price - This shouldn't be an issue if your priority is comfort and safety. At the hotel, you pay this much for just a single bedroom, no more no less. The price is right!
Oh wow!! Thank you so much for your kind words. We really appreciated having you stay in LOVE KO TO. A lot of love and care go into the apartment and every guest that comes to visit. I try to accommodate and be of help because I would want the same quality. I'm so glad it showed. I am also happy to hear that you had a great experience. I hope to have you come again! :-)
---
Luz was very accommodating when I needed to change the dates of my stay due to a family emergency. The place was everything I could have asked for! Two separate bathrooms and bedrooms, a balcony, washer, and spinner and a very handy guide for the TV channels! I wish I could have stayed longer! Will definitely book again when I come back to the Philippines.
---
The place is clean and comfortable. It has 2 room with all the essential items provided, ie bath tower,soap, conditioner etc. There were a few bottles of mineral water too. There are convenient stores nearby and major shopping malls are a good 10-15min walks away. We had a good experience staying here.
---
Die Unterkunft ist genau so wie in der Anzeige! Viel Platz und sehr gut und komplett eingerichtet für Gästes Bedürfnisse. Zentral Lage und ruhig! Ich werde ohne weiteres empfehlen!
---
I would recommend Luz'z place. Although we didn't meet face to face she was always there. She made us welcome by adding perfect touches, such as shampoos, toiletries and some food stuff. The place was clean, in a nice area. The unit had furniture I loved (antique and chunky). Thank you for a great place for us to stay in Luz and see you soon
---
If the place you're looking for is homey, clean (and easy to keep it clean), with good communication with the owner, comfortable, good wifi, good sky view... this is the place. Luz is easy to talk to and is very welcoming. Too bad we didn't get to meet her, but surely everything was made sure that we were comfortable. This would be a good choice to stay in when you come visit Manila. Thank you, Luz!
---
This is a nice little place to stay that was a great value for the accommodations. We stayed for 1 week here. It was a 2 bedroom condo with 2 bathrooms. The fridge, stove, pots, and pans were great to have. We were able to cook and have several meals in. However, there was no microwave oven, which would be a great addition. There is a round glass table that can sit 4. There is also a small 2 person couch to sit and watch TV. The WiFi was also very good. We didn't have any problems at all with the wifi. There was trash pick up every day, twice a day, which was real nice. A small washer is available in the unit that could handle a small load. However, the dryer is not the kind of dryer you would expect in the U.S.. It's basically a water ringer. You will have to hang dry your clothes. Bedroom floors are waxed wood. So be careful because it can be very slippery if you are wearing socks. In terms of location, it was not too far from MegaMall or Powerplant Mall area. An Uber ride to either location was about 150PHP+/- depending on availability and demand. The ride took about 10 minutes depending on traffic, which is reasonable if you know PI traffic. Some days were faster than others. There is a small convenience store in Tower 1 for those little emergencies. There is a 7-11 that's about a 5 minute walk from the condo. The condo is gated with security. Overall, we were very happy with our stay. Luz and TJ were fantastic in terms of communication. TJ was just a phone call away and Luz was just a message away. We would definitely stay there again!!!
---
I am an expat who has lived in the Philippines for over a decade. My children are Filipino and we love having any opportunity to go back every chance we get. The Philippines is truly a magical place with so many beautiful places to offer travelers from any part of the world. There are also so many loving people all to greet you and make your stay welcoming and enjoyable.