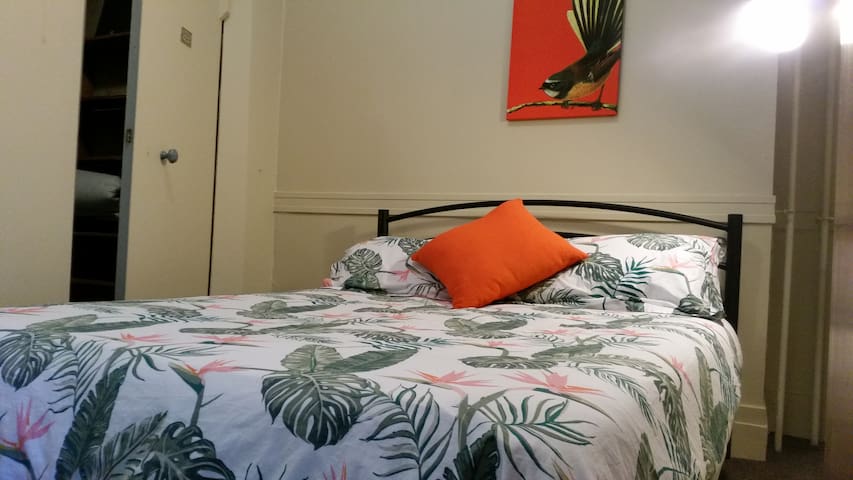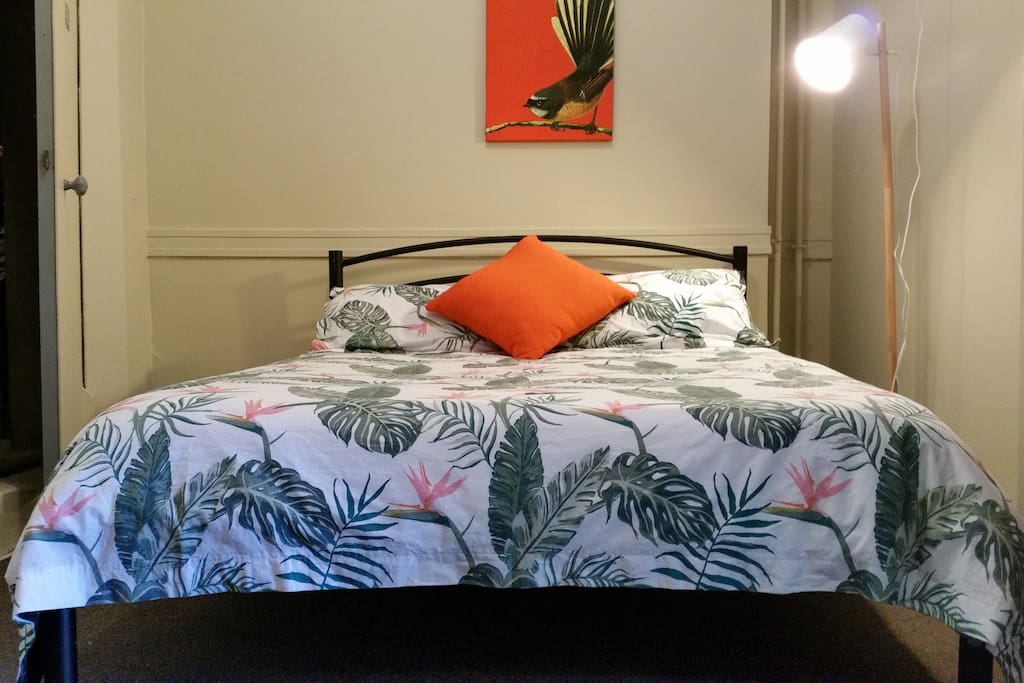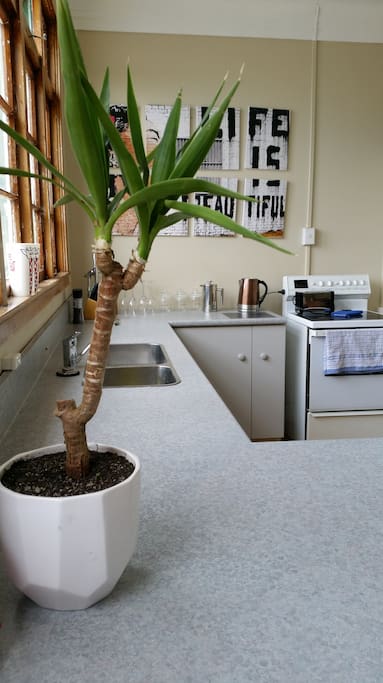 我的地方靠近夜生活,公共交通,机场和家庭友善的活动。你会喜欢我的地方,因为邻里,氛围和舒适的床。我的地方对夫妇,独奏冒险家,商务旅客,家庭(有孩子)和大团体都很有好处。
---
I was happy and cosy staying here. Although I was alone, the big advantages of this place are FOUR double bedrooms, suitable for 8 people! and a good kitchen, and very central location. It has Netflix, which I don't often get to use. The place is simple but very organised and clean, it almost seems like an old beach shack if that makes any sense. You could have nice evenings playing cards and board games etc here - lots of chairs, couches, space, blankets etc, nice and comfy. Main disadvantage (only if you have a big group) is the one shower and one separate toilet. Also, it's above a shop with >15 steps so not accessible for people who are frail or have limited mobility. Communication and check-in were good. There's parking for one car around the back. Nearby are many places to eat and have good coffee, plus a cinema and general shopping. It's extremely close to the airport. Invercargill is cold so be prepared!
---
This place is great for no frills groups who can appreciate fun, conversation, and an open mind. If you are into traditional, high end luxury experiences; this may not be your place-but for us, it was wonderful and we would surely return without hesitation. There were plenty of clean towels, comfy beds, cool layout, books, games and cooking utensils. It was a bit cold but not enough to spoil our fun as the host was accommodating and caring and offered other heating solutions in the unit plus there were enough blankets to snuggle up and get cozy.
---
Very central to everything. Certainly retro type accommodation with unusual layout but very clean. Not a lot of room in 3 of the 4 bedrooms ie no side tables or wardrobe. Very cold outside temperatures during our stay so meant heating was barely adequate. Would help with proper curtains or drapes on the one bedroom window that only has blind. Overall value for money per couple but expensive if we were a family. Shower pressure affected by other water usage and quite low anyway. Good supply of linen and toilet paper. Certainly a different accommodation experience and one we will remember. Great to have undercover and secure parking - thank you.
---