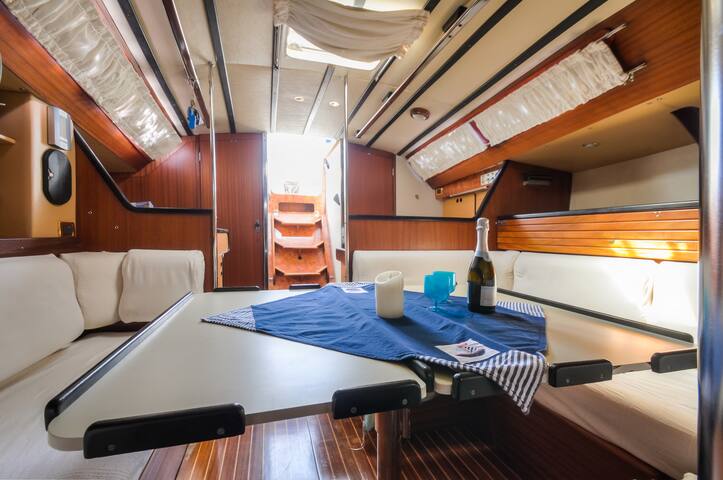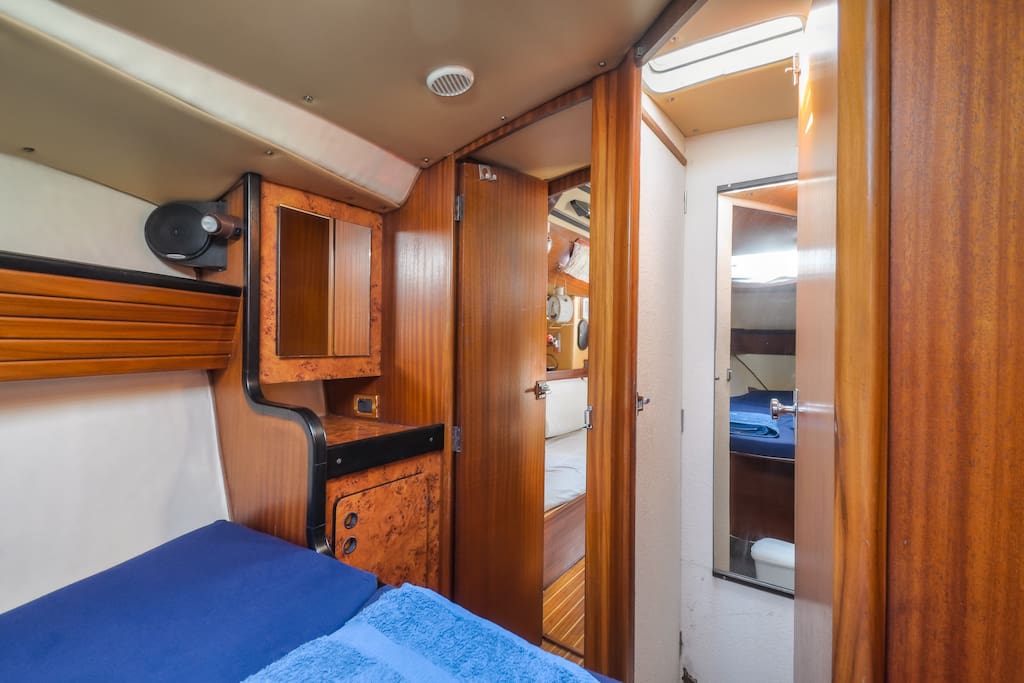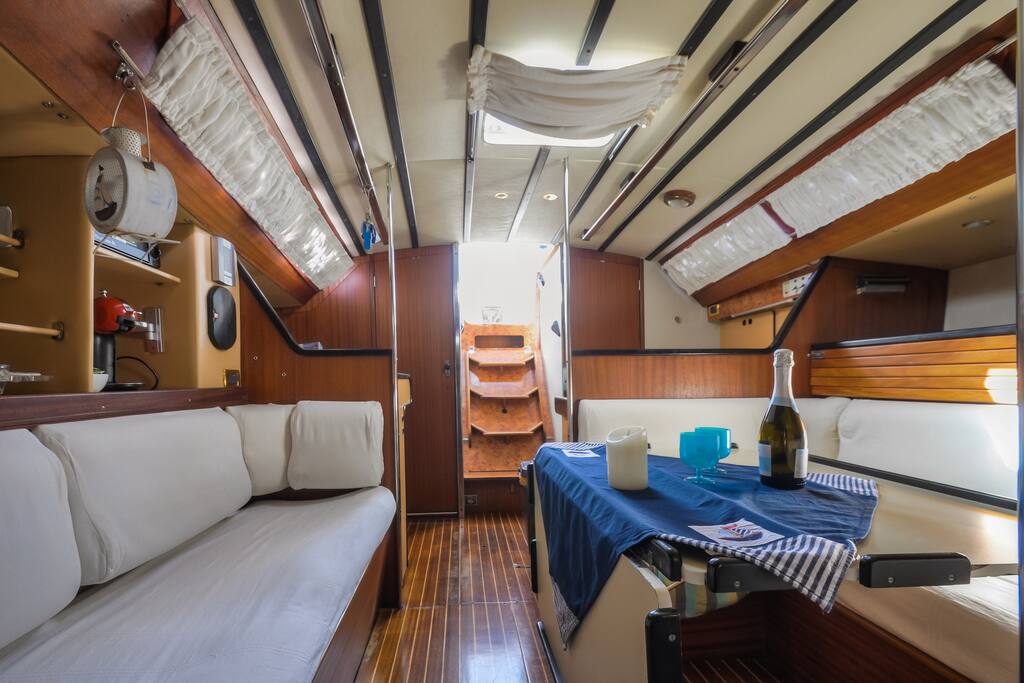 人舱内设有私人浴室。 过一个梦幻般的体验!适合海洋爱好者,自然与生态旅游。
Sistemazione in cabina doppia con bagno privato.
Vivi una fantastica esperienza!! Per gli amanti del mare, della natura e dell'ecoturismo.
---
Someone mentioned that this place was great if you like camping and I think that it is totally true. We love camping, and for us, this was the perfect combination between city life and open doors experience. The communication with the host was great and we found everything in great condition. The boat is very close to the city center with beautiful views of the medieval city wall. Moreover, you can just park in front of the boat. Just as a minor drawback, consider that a boat can be a very warm place in the middle of summer (during the sun hours) and that the water in the harbour is not the most clean to have a bath, so if we had to go back, we would not choose again the peak of summer.
---
Antonio's Ychat is well-equipped and very accommodating. Antonio is a very warm and helpful host. He gave up a pickup from the airport and take us there also. We are so grateful. The location of the Ychat is so good, within easy walking distance to the supermarket had the ancient center. We enjoyed our every minute there and plan to go back with our other family members. Thank you, dear Antonio!
---
The boat was in a great location in comparison to the old city walls and port. We enjoyed the availability of restaurants around and the cute shops and streets to walk around. I would recommend looking at the weather many times before planning a trip to Sardinia, as we were bummed by the rain and thunderstorms. In addition, the sailboat is not equipped for harsh storms. Most of the windows leaked onto the cushions and ground. However, the host came to the boat immediately to fix the problem. I would recommend staying here in the summer season to be sure to avoid rain!
---
ALBOR Servizi è una giovane impresa di servizi turistici che si occupa principalmente di noleggio con equipaggio di imbarcazioni a vela.
Passione per la vela, il mare, la natura e l' ecoturismo.
语言:
English、Español