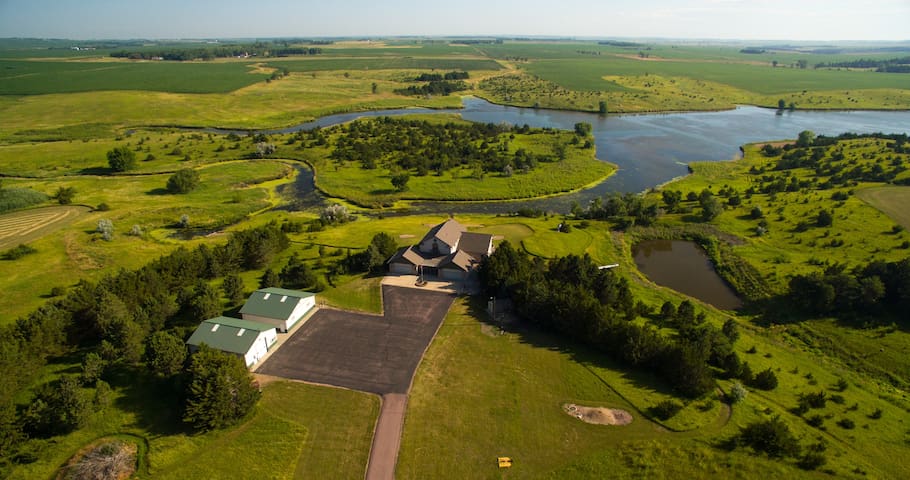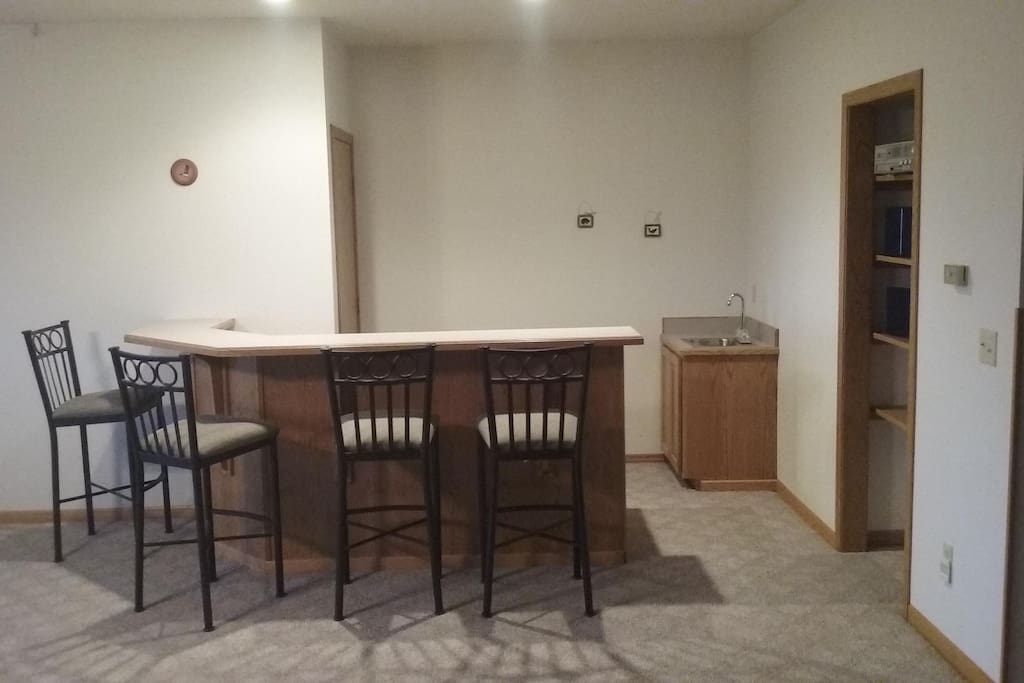 Spacious house overlooking Lake Vermillion.
Great for:
-family gatherings
-holiday get-togethers
-and so much more
Living space includes 2 master bedrooms, 2 downstairs bedrooms, 4 bathrooms, and 2 living rooms. There are also 2, 2-car garages to keep the cars out of the weather while unloading supplies. The upstairs living room includes 20 foot vaulted ceiling with a wall of windows facing the lake. Great views all around!
If you like to hunt, 80 acres of hunting land surround the house.
---
The house was so impressive, and on such a great piece of real estate - can see for miles in many directions. Was the perfect spot to house the whole family and let the kids run around. They even had the hot tub going for us in the rain - didn't expect it would be even turned on this early in the spring - everything was excellent.
---