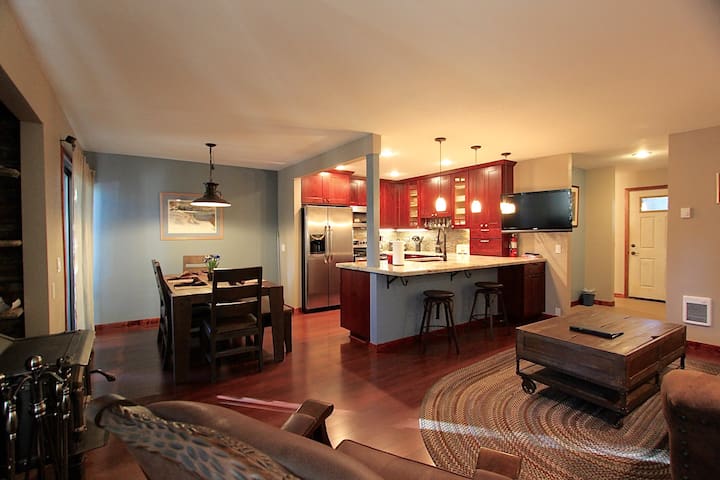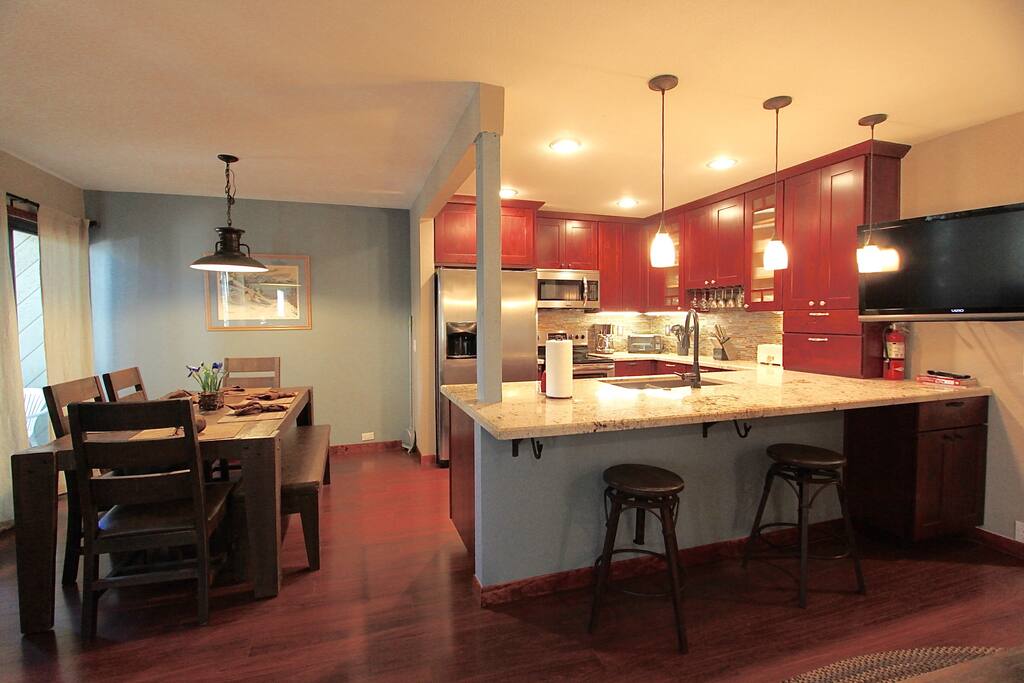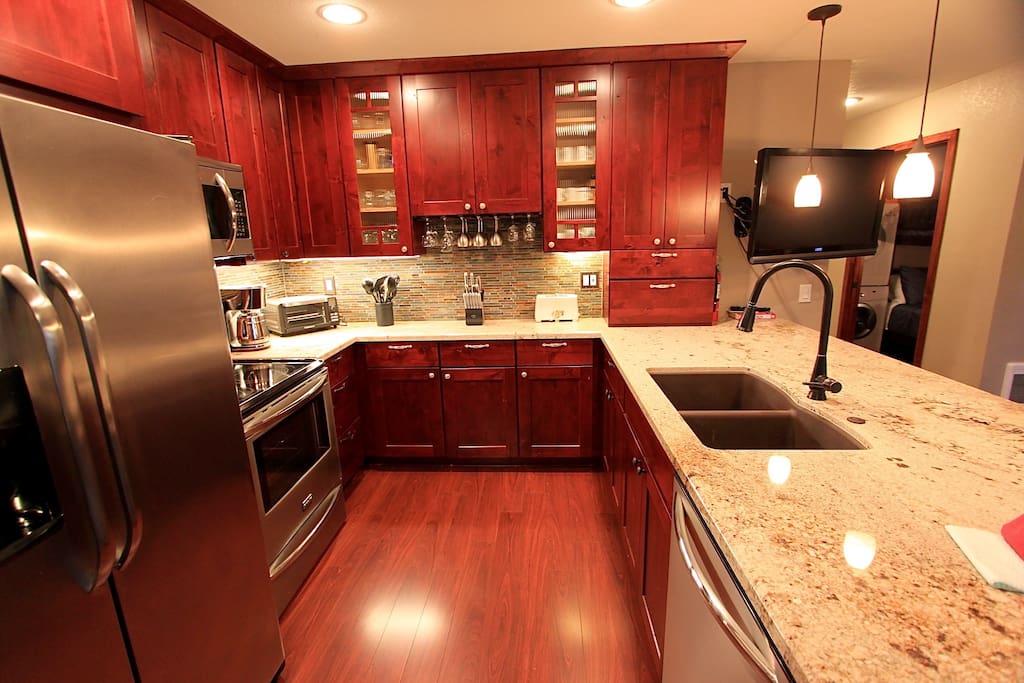 这个高雅的改造公寓一旦走在门口就会在你的脸上放一个微笑!令人惊叹的室内装潢将为您的朋友和家人提供一个开放的生活空间,让大家一起出游。华丽的厨房提供大型花岗岩柜台和很多烹饪空间,无论您需要什么。按摩浴缸是从公寓快速走过,以及巨大的娱乐室。如果您喜欢村庄和所有它提供,你会喜欢的位置!
---
Amazing location! Just a 5-minute walk to the gondola. Very comfortable and furnished well everything one could need in the kitchen. The only thing that was uncomfortable was the pull-out couch. The 2 people sleeping on it felt like the springs were digging into their back. This place is perfect for 4 people to stay (and will be perfect for 6 people if the pull-out mattress is changed).
---
This place was in a great location and was newly remodeled. Unfortunately, however it was very small and not meant for five.
---
This place is awesome! Close to the village, brewery, and many restaurants. We opted to drive up to a base area instead of walking to the gondola but it totally would have been fine if we did. Hot tub is awesome and it is super nice to have a washer and dryer for wet bathing suits, towels, etc. It was a little bit tight for 6 people, but for guests who are focused on skiing and not hanging out at the condo all day like my friends and I, it was perfectly fine. 4 would be a good amount of people if you were coming for an extended stay. Great experience overall!
---
This is a very nice modern condo. The only reason I gave it three stars was because it gets very cold and there is not a strong heater. Combine that with hardwood floors and tile while there is snow outside and cold water constantly gets tracked in, that was our only issue other than at as advertised!
---