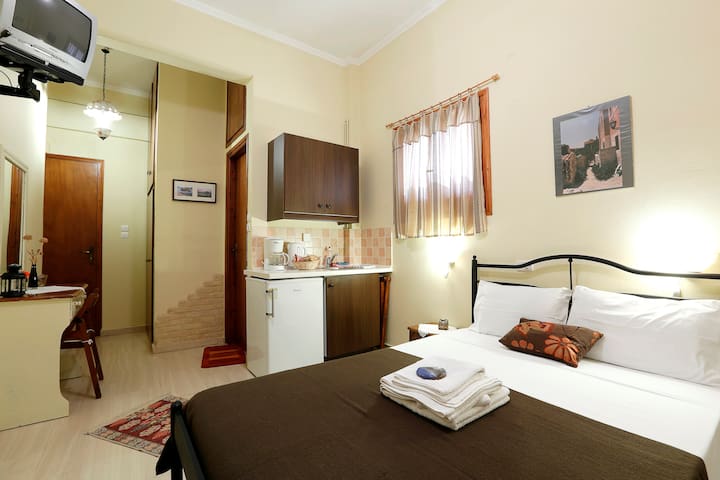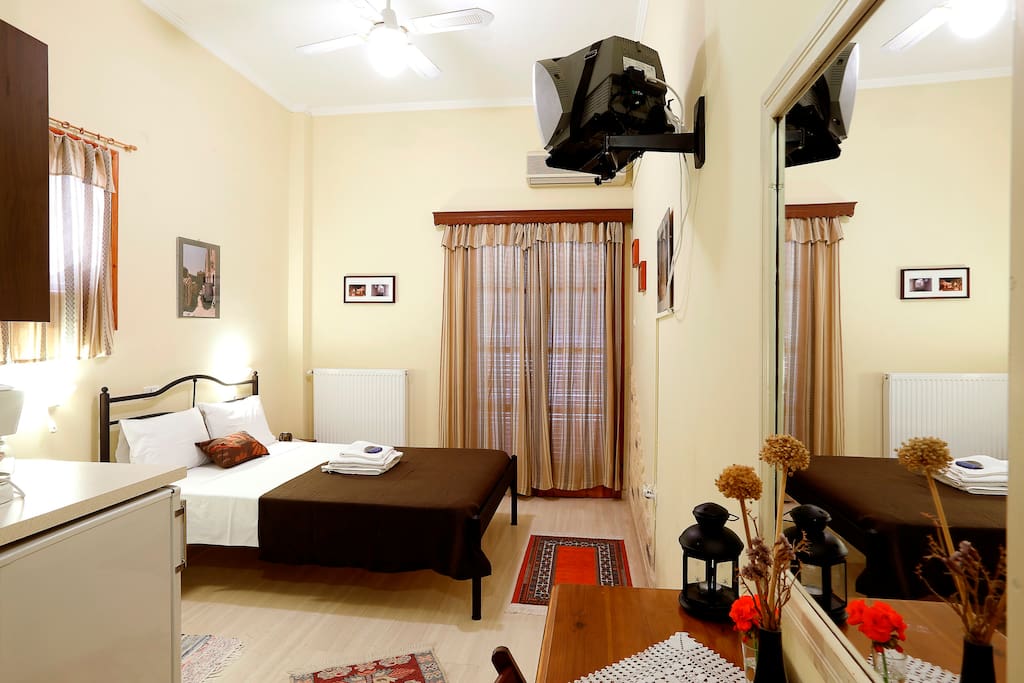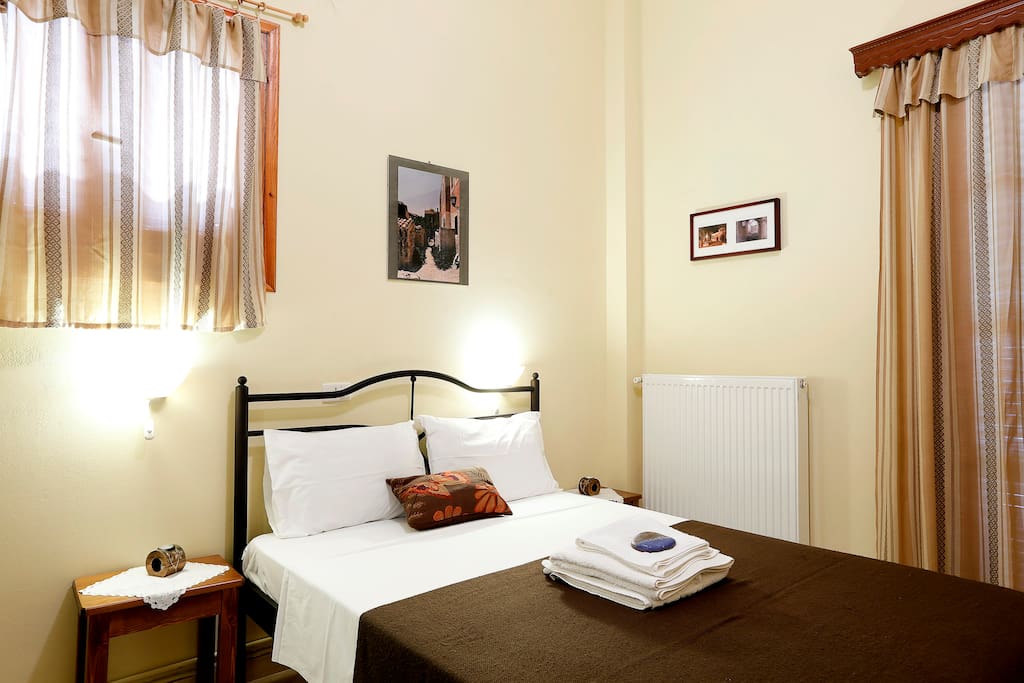 The studio can accommodate up to 2 guests, is privileged with village view from its private balcony. It has a fully equipped kitchenette, a closet, a refrigerator, television, air conditioning, bath amenities, coffee facilities & kettle, utensils and materials for the preparation of breakfast [free of charge | upon arrival] and free Wi-Fi Internet is being provided...
---
Good place very close to Monemvasia. Check in was a bit awkward, as there was a reception desk but no one there, and there was a sign that said press the bell, but no bell. I called and the owner came and pointed at the sign, so I told him that I couldn't find the bell. He pointed to an electronic stick on the desk with a bell sign on it that was not at all obvious but his manner just felt a bit condescending. That issue aside, it was a nice place with a good bed and bathroom and a great location.
Dear Kent, I'm glad that you generally enjoyed your stay at my place. Regarding the check-in, I'm living on the upper floor of the building, so when somebody rings the bell, I come down immediately. That's why I have put a big sign, as you mention, with clear instructions, so nobody has any doubt about what to do. If you read the sign which is pointing to a button with a bell sign on it, for me and for all other guests, it is obvious what to do but apparently for you it was not obvious at all. Unfortunately, there is not much I can do about it, as it is as explicative and obvious as it takes. Maybe next time you need to be a little bit more attentive. Best regards, Theodoros
---
La chambre ne correspond pas à la photo. La chambre obtenue était plus petite. Il n'y a pas de cuisine comme indiquée sur l'annonce mais juste de Quoi se faire un petit dej. L'annonce est donc mensongère. La salle de bain sent l'égout ainsi que sur le balcon. Et enfin pas de double vitrage et des murs en carton. On entend ronfler le voisin. Logement le plus cher de notre voyage avec le moins d'espace et de commodités. Apres ceci il est sur que je ne recommande pas cet hôtel.
Dear Emeline, I'm sorry that you didn't enjoy your stay with us but I think you are too strict in your review. Let me explain: First of all, our property is one of the most economic in Monemvasia (if not the most economic) and you stayed in our most economic room, so I don't see how you consider us expensive. It really seems very strange... Second, the rooms are exactly the same as the pictures. Again, it's very strange you think they are not... Third, there is a kitchenette for preparing breakfast or light meals, like spaghetti, not a full kitchen for cooking. We are not claiming anything else in our listing. Fourth, the smell you mention did exist but it was not our fault: it came from the water treatment plant of Monemvasia, which is located outside pf the town but it affects it when there is strong wind coming from the south. If you had observed better, you would have noticed that the smell covered the whole town. Fifth and last, you may be right about the noise as a few rooms do not include double glass windows (most of the rooms do have them). We still think that our property offers a very good value for money, and we are happy that the grand majority of our guests think the same.
---
Great accommodation! I recommend it for all which need room with the small kitchen. Beach and market is just few meters from accomodation. Motorbikers can park motorcycle on the road near the house, but it isn't inside a railing or in garage.
---