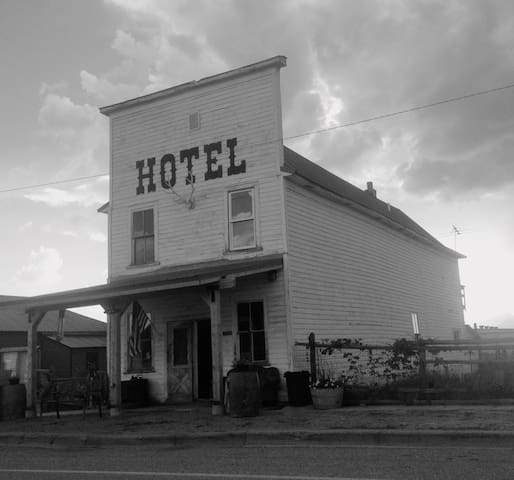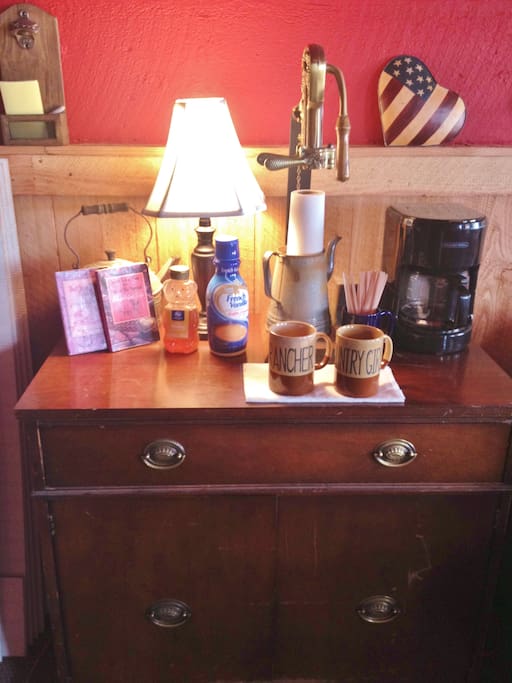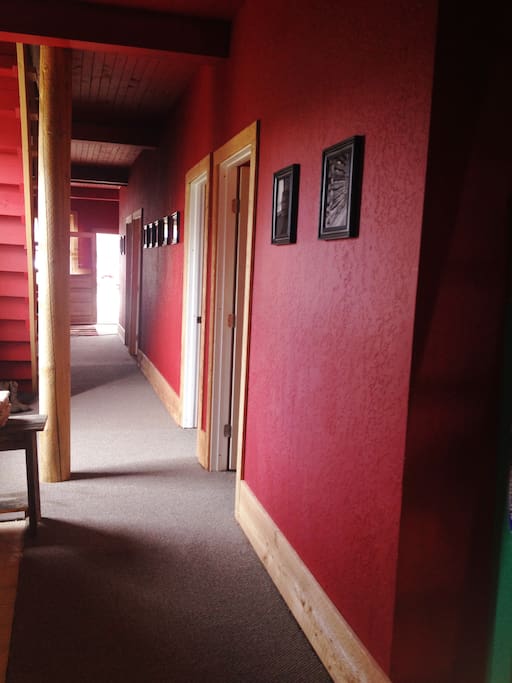 106+ Yr Old Crown Jewel of Pure Western History...
你会喜欢我们的地方,因为真正的,正宗的蒙大拿州的感觉和舒适... 位于完全修复的100多岁的IOOF Lodge(2015),您将会感觉到您在旧西部电影中的一切,但与现今的所有现代化便利。 位于杰克逊温泉(Jackson Hot Springs)对面的街对面(在1月6日,7月7日在刘易斯&克拉克的杂志上注明)! 我们的地方对夫妇,独奏冒险家,商务旅客,家庭(带孩子)和大团体都很有好处。
You'll love our place because of the true, authentic Montana feel and comforts...
Located in the completely restored 100+ yr old IOOF Lodge (2015) you will feel like your staying in something right out of an Old West movie, but with all of the modern conveniences of today.
Situated just across the street from Jackson Hot Springs (noted in Lewis & Clark's journal on July, 7 1806!)
Our place is good for couples, solo adventurers, business travelers, families (with kids), and big groups.
---
We did not have the chance to meet Rick but Carly was lovely! She was waiting outside the hotel for us when we arrived (despite the fact that we hadn't told her what time we would be arriving). She was warm and friendly and gave us some great recommendations for food the next town over at a fantastic local pub. She took the time to answer all of our questions and to share a bit about herself. The hotel was EXACTLY as advertised. We had one of the private rooms on the main floor. The hotsprings across the street was closed (due to a sudden death of the owner) which was unfortunate but Rick gave us recommendations for two other nearby locations. We would highly recommend Rick's place for those looking for a warm and friendly atmosphere in a small town in the old west and would visit again in a heartbeat.
---
We LOVED the bunkhouse. We rented the entire loft which fit our family of 7 perfectly. The Bunkhouse is in a quiet, quaint, beautiful little town. We loved the rustic feel of the hotel. Rick is a wonderful host!
Thanks, guys.... It made me feel like a "dad-of-yesteryear" again. Always want to make sure that the kids have fun. You only get one chance. Especially on summer vacation. Mine are grown ups now, but I KNOW that they miss the campfire chats. Blessings and safe travels home.... :o) -R
---
This place is absolutely charming! It was an awesome stop on our way to yellowstone and a great resting place for unbelievable price. If you have a car or a bycicle, it is a must. We did not get to see the host unfortunately, but I blame ourselves as we were doomed to communicate via McDonald's WiFi. If we are ever passing by, we will sure stay and I will recommend this beautiful little bunkhouse to everyone!
---
This is a great spot! It is out in the middle of nowhere, but that's what we were looking for. Half way between Bozeman and Missoula. The drive was incredibly gorgeous. The hotel offers a couple of private rooms which might not be visible on the Airbnb website, and a bunkhouse, hostel area, often frequented by cyclists and fishermen. We had a private room and the entire hotel to ourselves. Everything was clean and well kept. Coffee is available in the morning. There is a restaurant next door, which had very good food. We would definitely stay here again.
---
Rick's place is quaint and off the beaten path. I liked it a lot. But, it might not be for everyone. The ride from Rick's place to Wisdom for breakfast was great too. The hotel is cool and it is the post office too! Loved having coffee in the morning outside. The hot springs are closed, just so you know. But, in the weather we have been experiencing, who needs hot springs lol.
---