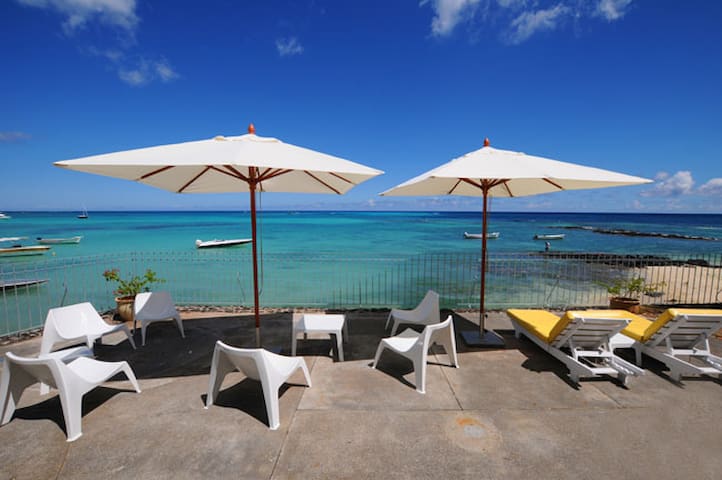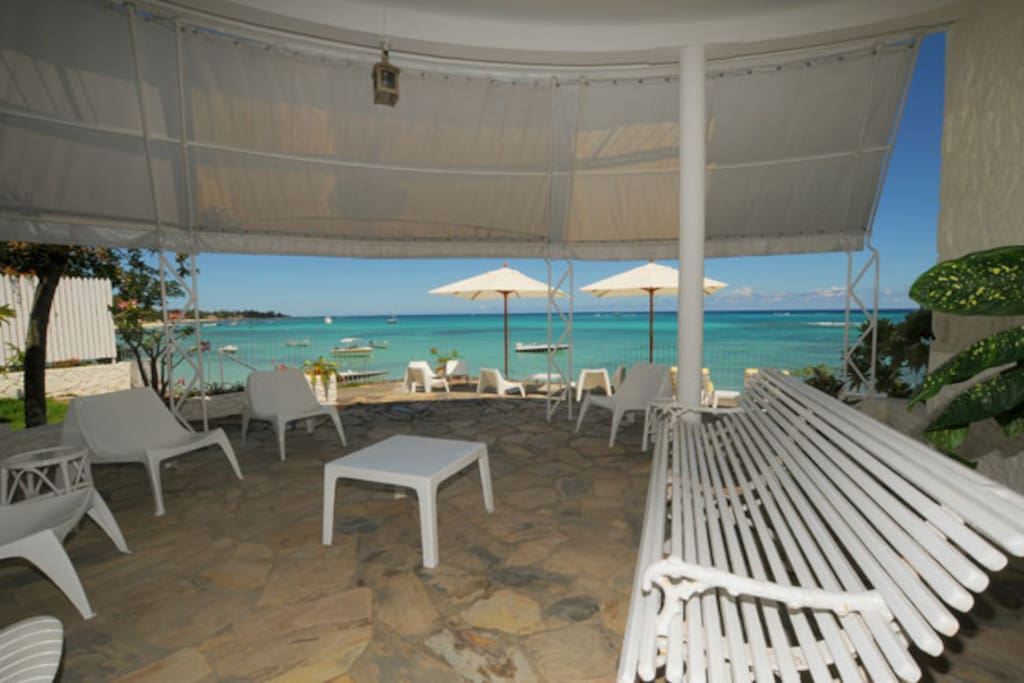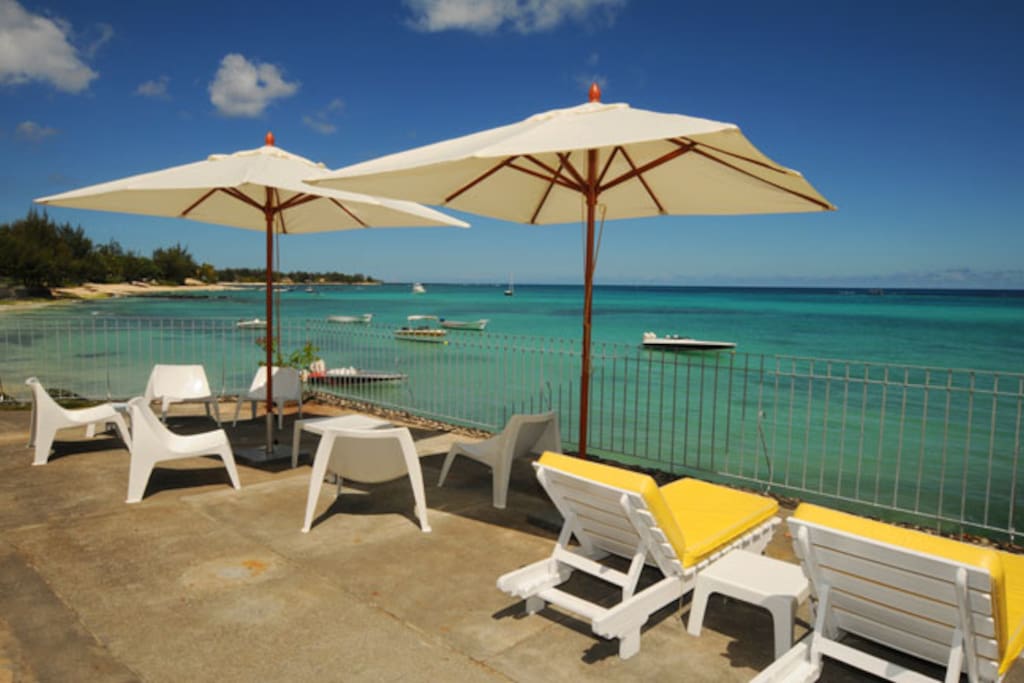 刚重新奢华装修的别墅坐落于岛屿北部,可以容纳8人。
房源
别墅位于毛里求斯的特权区域。Waterfront别墅有4间带有套间卫生间的卧室。每间房都经过精心装饰并且风格各异。
露台的日落景色瑰丽壮美。您可以在沙滩上漫步和在绿松石色的潟湖里游泳。
其他注意事项
一位管家在一周中的6个半天为您服务。一位厨师可以为您准备午餐。他们从9:00工作到13:00。
他们也可以在额外的时间里准备餐食和照看小孩。在工作日,额外服务的价格为100卢比/小时。
---
Review: 02.-12.11.2016 The unique, paradisical view of the sea, the sound of the waves and the care of Jean and Natasha, helped us to relax here in "Sous le vent". The lemon tarte of Jean is very tasty. Stéphanie has welcome us warmly. Very heartfelt thanks to all. We would gladly come again. 3 generations: Silvia & Patrick, Susanna, Sarah & Levi and Corina
---
We just had a wonderful time at Villa Sous le Vent! At a prime location, the house offers tasteful interiors, a quiet neighbourhood and easy access to all the excitements of Grand Baie, of which there are many. Great dining places are nearby, right by the sea; you can walk easily to the boulangerie for your early morning croissant and baguette pleasure. Stephanie is a lovely host and we felt super-welcome at this lovely jewel. We enjoyed very much the fact that each room has its own bathroom, ensuring the privacy which makes staying with even your best friends so much more pleasurable. A super plus is the perfect service provided by Natasha, who takes care of the house and will take care of all your laundry needs, and Jean, who acts both as chef and major domo, if so needed. Both will be around as from nine pm every weekday and quietly brighten up the house without you hardly noticing. If the fancy takes you, arrange with Jean to cook an authentic Mauritian meal or prepare everything for a lovely BBQ. You will need to go out and get the groceries yourself, but with a massive and mind-bogglingly vast Super U in Grand Baie nearby, this is more of a pleasure trip than a burden. I highly recommend to get an early start in the morning (at least once) - 6-ish, like - and walk a couple of minutes on the beach to the right, just around the crop of Pointe aux Cannoniers, to watch the sun rise magnificently over Grand Baie. There is one major drawback though: You'll feel so much at home, you'll have a hard time leaving. All you'll want to do is stay there till then end of all days.. Well, getting carried away here some, I admit, but nevertheless, as a seasoned traveller, I have hardly ever been to a place, where I got more value for my money. And: Mauritius is one of the loveliest places I have ever been to. And I want to go back soon.
Villa Sous le vent. Hello Mike we are very happy that you enjoyed your stay at Villa Sous le vent. To ask Jean or any staff to come to work in informal dresses would be quiet "impossible", he would not be happy; they are very proud about it; to their families and surroundings it shows their status. It is a way also to show respect. Mauritius is still very "colonial". I hope you that you will visit us again Best Regards
---
As a Mauritian myself I am happy to provide you with detailed information and helpful tips.
We are a group of owners renting their villas in association. Get personalized information, top service from A to Z. Only one contact person to assist you through your booking,
Staying in our villas means to enjoy a mauritian lifestyle in a private surrounding with hotel standards. Private homes mean excellent flexibility. Houses include a kitchen and a barbeque, allowing self-catering options. Besides, our villas provide you with the service of a housemaid, who is able to prepare delicious local dishes for you. This service is included in the rent.
A lot of houses have been decorated with care and personal items, enhancing your comfort.

语言:
Deutsch、English、Français