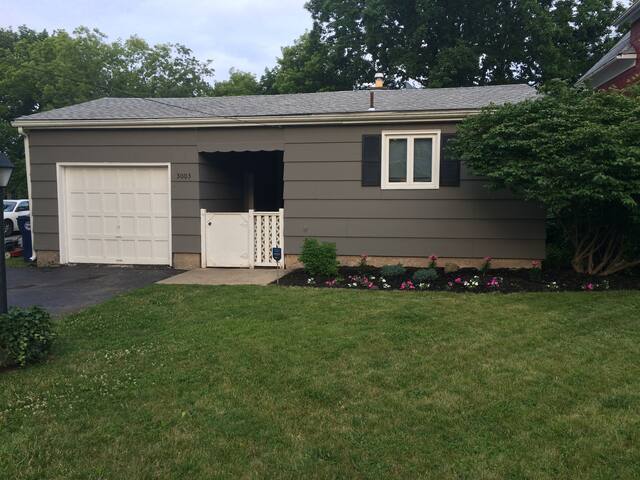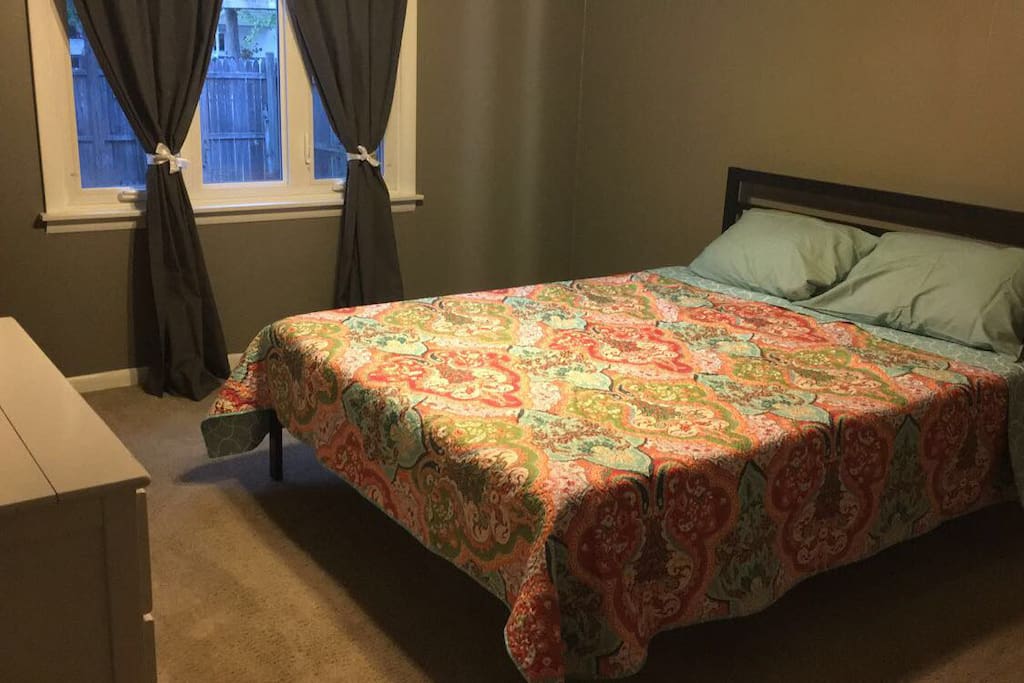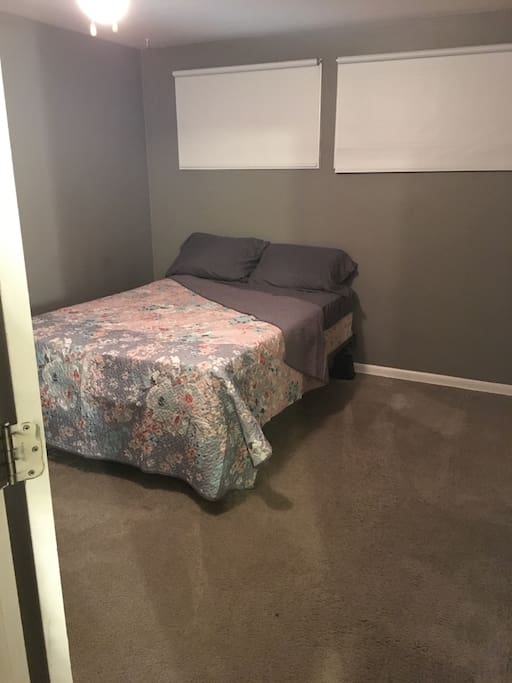 我的财产靠近尼亚加拉瀑布,历史悠久的Lewiston,尼亚加拉大学,距离必须看到的漩涡和魔鬼洞州立公园有2分钟的车程。我的地方对夫妇,独奏冒险家,家庭(有孩子)和更大的团体都很有好处。我们向所有客人提供一本指南,提供您在城里做的事情和餐饮场所的建议。让我知道如果您有任何问题,我们期待帮助您的尼亚加拉瀑布旅行难忘!
---
The house was exactly as described. Very spacious home and a quiet neighborhood. GREAT location, very close to all attractions around Niagara Falls. The beds were very comfortable. The kitchen had everything we needed and washer and dryer were conveniently located in the basement. There were railroad tracks that ran very close to the back yard. But the entire 5 days and 4 nights we were there we never heard a single train, so the tracks must not be used often. Parking in the driveway for at least 2 vehicles and plenty of street parking. Mitchel was a wonderful host, and even helped us with questions we had about attractions in the area. Check in and check out were very easy. The only downside to the home was the that there wasn't much seating in the living room and the futon/couch was rather uncomfortable. But all in all, we had a wonderful stay!!
---
This house is nestled between some two story homes on this street and was super quite at night and people walking and running in the area during the day. I would highly recommend this house and the owner to anyone thinking of reserving one in Niagara Falls. You will not be dissapointed. We would again if ever in the atea. Oh and it's huge. It easily could sleep 6 people. It was very roomy and quaint. I felt right at home.
---
For the price of a hotel room (early booking price), we stayed at this house for a week, bought groceries for the whole week at Wegman's, and bought Canadian adventure passes for 2 adults and 1 child! Mitchell was great at communicating and getting back to us quickly. This place is very close to both Goat Island and Canada. Everything that we needed was provided, from baking sheets to laundry detergent! The only thing we really needed to provide ourselves were bath-related products. The carpets in the front entrance were old and kind of icky, and the lights for the entrance way were not working. Those were the only two things I can think of that really could be improved. We will look for this place to book if we come back this way!
---
Great location in a quiet neighborhood, other than the train going by in the back yard! No worries, it wasn't a nuisance and the yard is fenced in, just a heads up. Minutes to the falls and other attractions. House was clean and ready for our arrival. Host was responsive to a request I had. I ended up with 4 people in our party instead of 5 which was a good thing because the dining room table and the futon aka couch, only seated 4 people.
---
We really enjoyed staying at this large house in a comfortable middle class neighborhood. The house has three good-sized bedrooms, bathroom with combination tub and shower, living room with futon and TV, full kitchen with eating area, patio, and basement with washer and dryer. Parking was in the driveway or on the quiet street. The host was very responsive to our questions and needs.
---
My name is Mitch Piper. I went to school at Niagara University and fell in love with the city. Personally I've traveled around the country and visited many State and National Parks and I have to say I'm still amazed every time I see the Falls! The state park and surrounding area is truly something you have to experience. There is a lot to do after you see the falls, and i'm always happy to help my guests with suggestions of what to do.