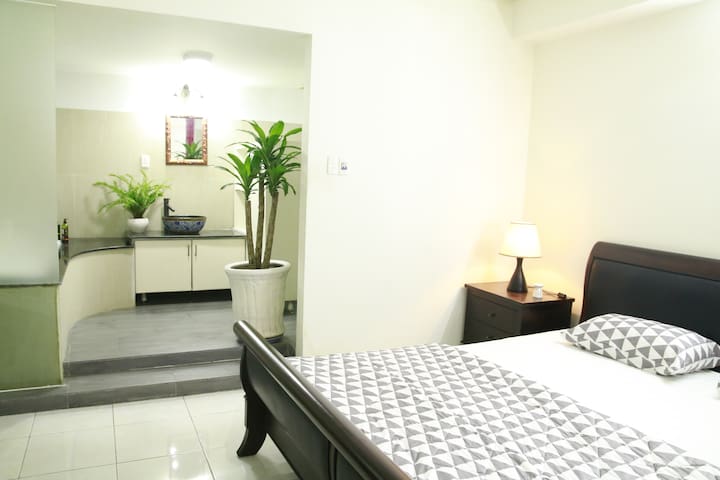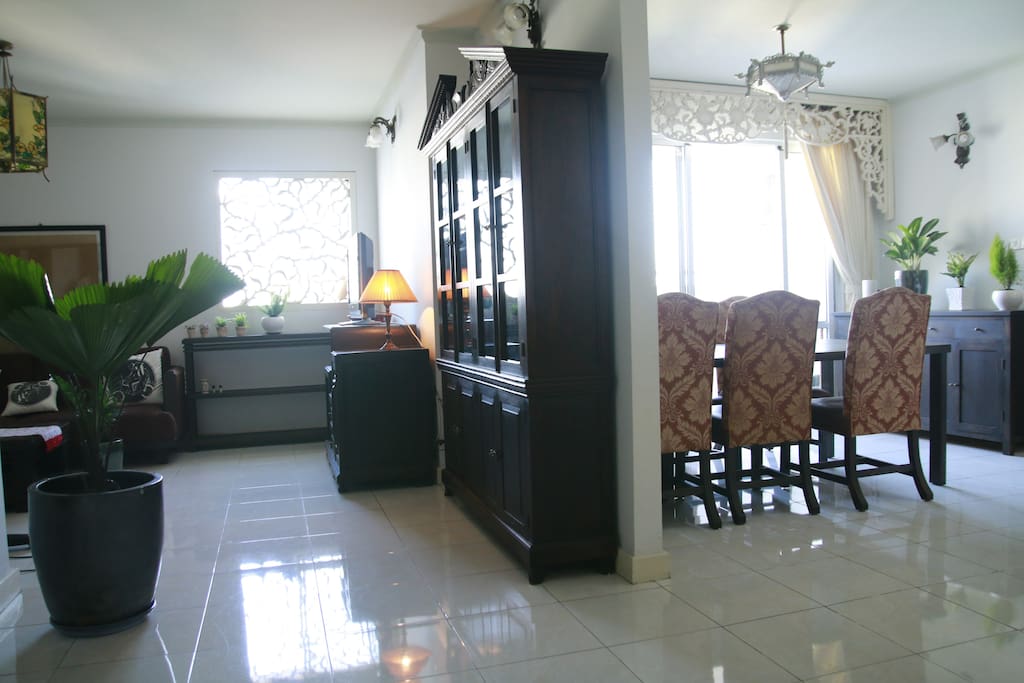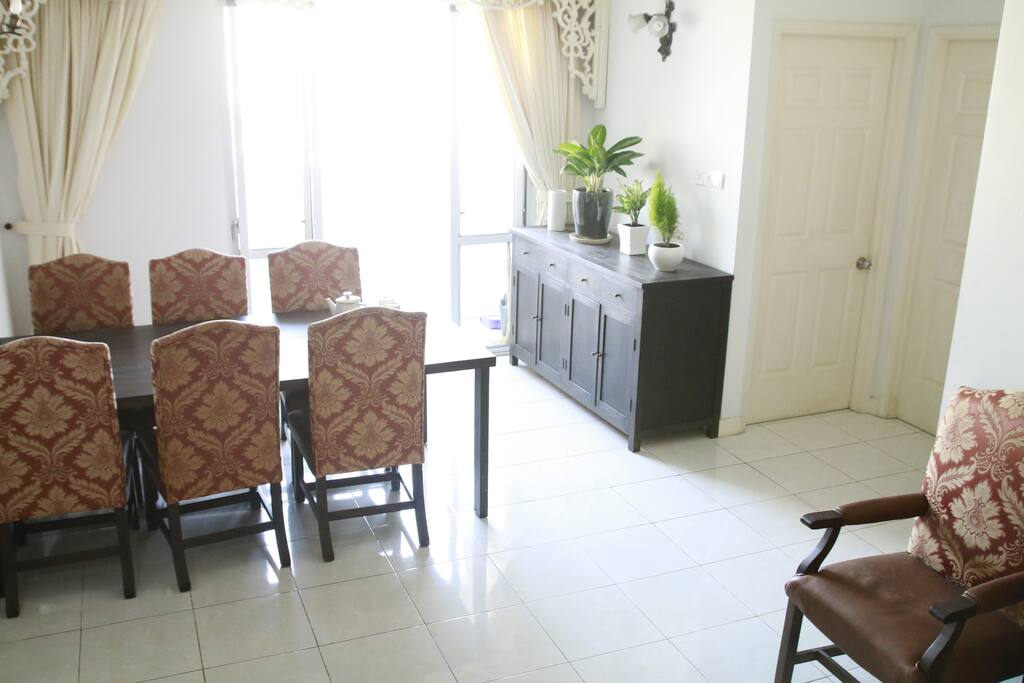 I had a very enjoyable stay, i only wish it was longer as i was just getting used to the neighbourhood etc then i had to go. The location was ideal for me, nice and quiet place to relax in the large bedroom and the bathroom design made me feel like i was in a four star hotel. King sized bed was nice and comfortable compared to a lot of hotels with hard beds. Walking distance to the backpacker area in District 1 and a short cab ride to the city centre (i even walked there as well). Plenty of local resteraunts like Cafe 26 around the corner, street markets and alond Vo Van Kiet nearby some really great upmarket places to dine. If your looking for a really nice place to stay without the noise of the parties and traffic in the backpacker area then this is the place!; and it's just down the road!
---
I have great time in Phuong place. The room is just perfect for me to have a good break and holiday in Ho Chi Minh. Phuong is a good person, make effort for us to meet up finally and get to know her and her partner. Their passion toward environmental issue and innovative thinking on education is a valuable reward for me. I am sure we will keep in touch.
---
Phenomenal host and house! Phuongs' home is immensely large, clean, and cozy - the bed is stupendously comfortable and big whilst having a large co-working area. The roommates are usually not home until very late, you would have the co-working area to yourselves essentially all day; they are also quite nice! The room has an open concept, which means your private washroom has no door, this was never a negative aspect for me - aha. Finding the home wasn't difficult whatsoever, Phuong sends instructions that were concise and clear :) There is a market, atm, and a convenience store downstairs - which you can shop at; if it suits your fancy ofc, honestly; it's quite convenient! Also, the location has heaps of restaurants and bars nearby for cheap! I would recommend you explore the area if you do stay here! It's quite lovely! I would definitely stay here again, thank you Phuong and roommates! :)
---
如果你发现一个地方不仅仅是一个过夜的地方,而且是一个花费时间的地方,一个地方的隐私足够,精心设计,一个地方的灵魂价格合理。这是特别的。
这是一个独特的空间,在中央和文化体验中拥有宽敞的空间,也许你只能在4-5星级酒店找到这个空间。那些想要隐私,和平居住的人很可爱。
---
We are three friends: one vegetarian girl, one social activist and one businessman came from the different places of Vietnam, we met and now live here in Ho Chi Minh City.

It is not only bed & breakfast, it is about culture exchange so we would love to be your trusted local accompanies to ensure your experience reaches the fullest. Happiness is only real when shared - We love to hear your stories about culture, history, life philosophy/aspiration.
语言:
English