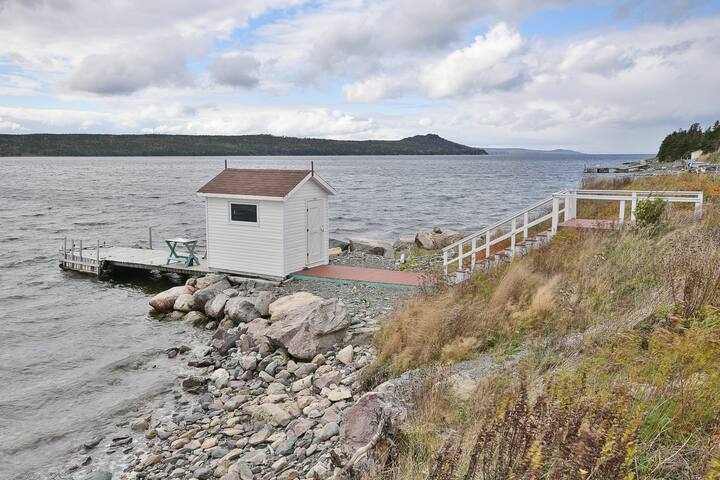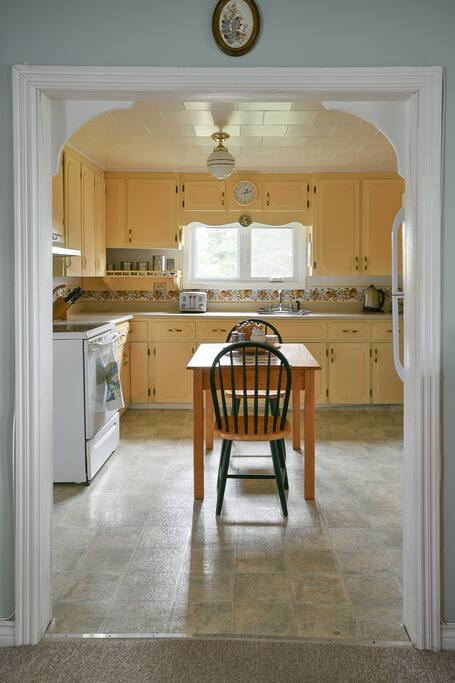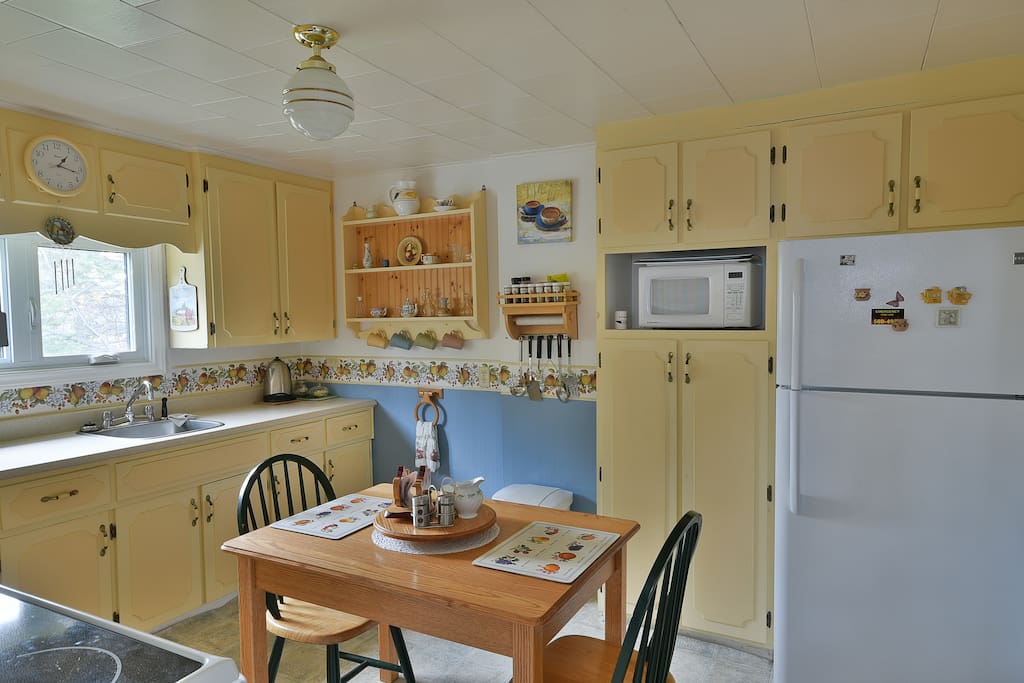 Hob's Haven is a cozy, traditional Newfoundland home on the quiet shore of Hopeall Bay, with it's own private dock and rocky beach area. Hopeall is located about 1 hour from St. John's and is within 30 minutes of all amenities. You will love the view, the calm, the sound of the ocean gently touching the shores, and the generous people of this quaint Newfoundland village. Hob's Haven provides a perfect base while exploring parts of this historic islands, abundant scenery and activities.
---
We had a wonderful two weeks at Deanne's place. It is in a quiet community and has a great view of the water, especially from the boat house across the street. The house is very comfortable and well equipped with everything you need for cooking, there's a grocery store 5-10 minutes drive away. There are lots of things to do in the vicinity, we enjoyed some great hikes close to Bay Roberts, and driving around the peninsula towards Grates Cove (do try the restaurant there, they're great) is a wonderful day trip. We definitely recommend Deanne's place.
---
Stayed here for a wedding at The Doctors House Inn in Greens Harbour. Very close proximity and was a great fit for our needs! The home has a very lovely view facing the water and is a great "Newfoundland Bay House" experience! Deanne was very quick to reply to any questions we had. Would recommend her place again.
---
My friends and I had a great time staying at Hob's Haven. The beds in this place were very comfortable, the kitchen is fully stocked with pots, pans, dishes there wasn't anything I could think of that was missing. The community is both scenic. Just a couple minutes walk down to the shore. We thoroughly enjoyed our time in this cottage, and would highly recommend this to others. Thanks for having us!
---
Nice cottage to stay in. Supplied with everything you would need to prepare your meals. Just need to bring the ingredients. Beds were comfortable and the cottage was well kept. Washer and dryer in the bathroom even a scale that we used to weigh our luggage for our return flight. Lots of parking if you had two vehicles. Host are quite helpful before and during our stay. Great location with a beautiful view. Only an hour from St John's. Did Signal Hill, Cape Spear Lighthouse then had a late lunch at Petty Harbour at Chafe's Landing before heading to cottage for first night. Took drive through villages north of Hopeall looking fit icebergs and checking out the sights. Went for a drive the next day to Shipharbour and to Placentia where we had a bite to eat at The Three Sisters pub and restaurant before heading to visit the Rodrigues Winery. Don't let the outside appearance scare you off. The wine tasting was delicious and the cost was surprising. Also had a tour there but we had arrived late so just did the tasting. The also have a product line called "Sedna". I purchased the Wild Blueberry Powder to add to smoothies, cereal, breakfast, yogurt etc. I also bought some "Ultimate Bites", an energy bite. My sister who did the wine tasting is going to get the wine shipped to her. They also make vodka there. Again we drove back to the cottage using another route driving through Bay Roberts and Carbonear then across to Heart's Delight and back to cottage. The next day we headed back to St John's and stopped in at "Quidi Vidi" before going to the airport to head home.
---
Hob's Haven was a great getaway. Perfect for the long weekend with a fire pit and ocean view. The house was clean and welcoming, everything you needed and super cozy. Smart tv was nice (Netflix was set up!). Seen some ice in the harbor and watched the birds in the mornings (Robins and Grey Jays). The host were easy and quick to respond. Would deff recommend and visit again!
---