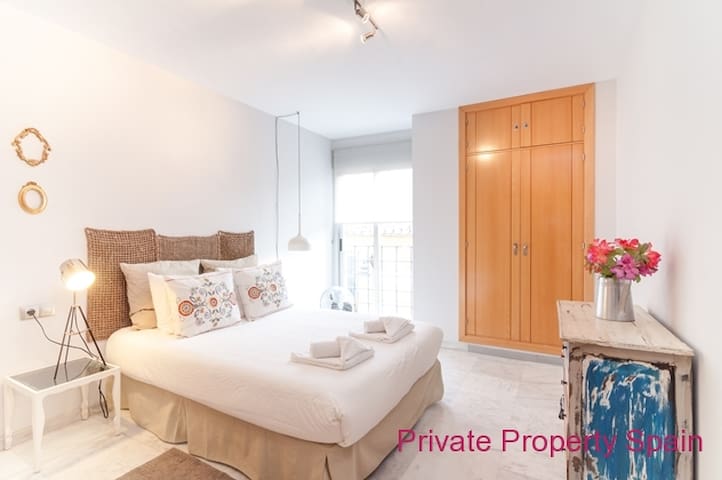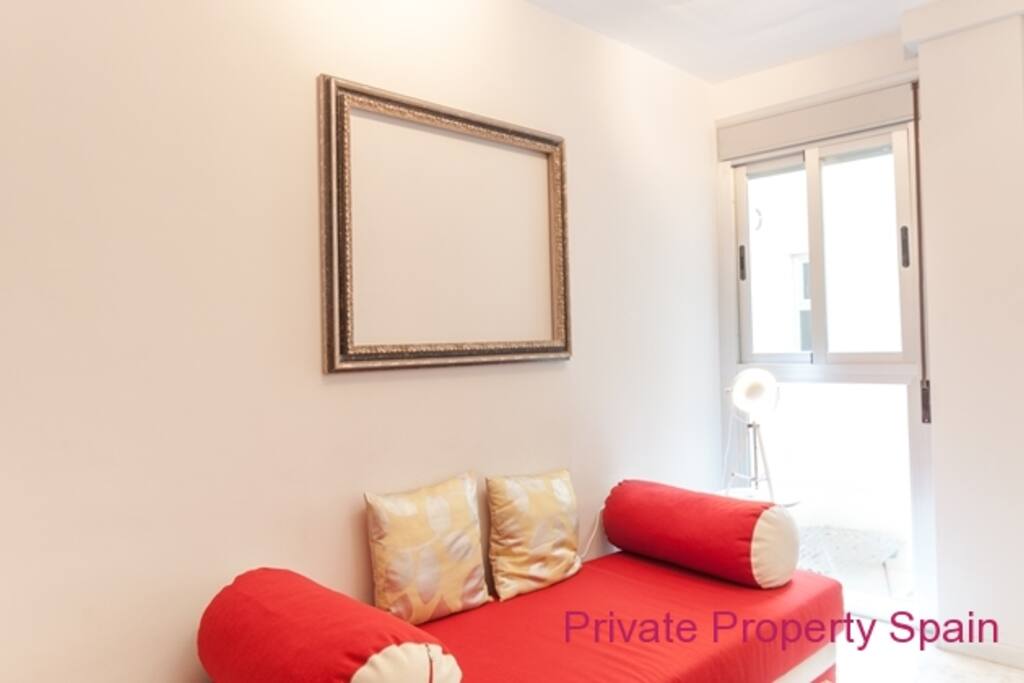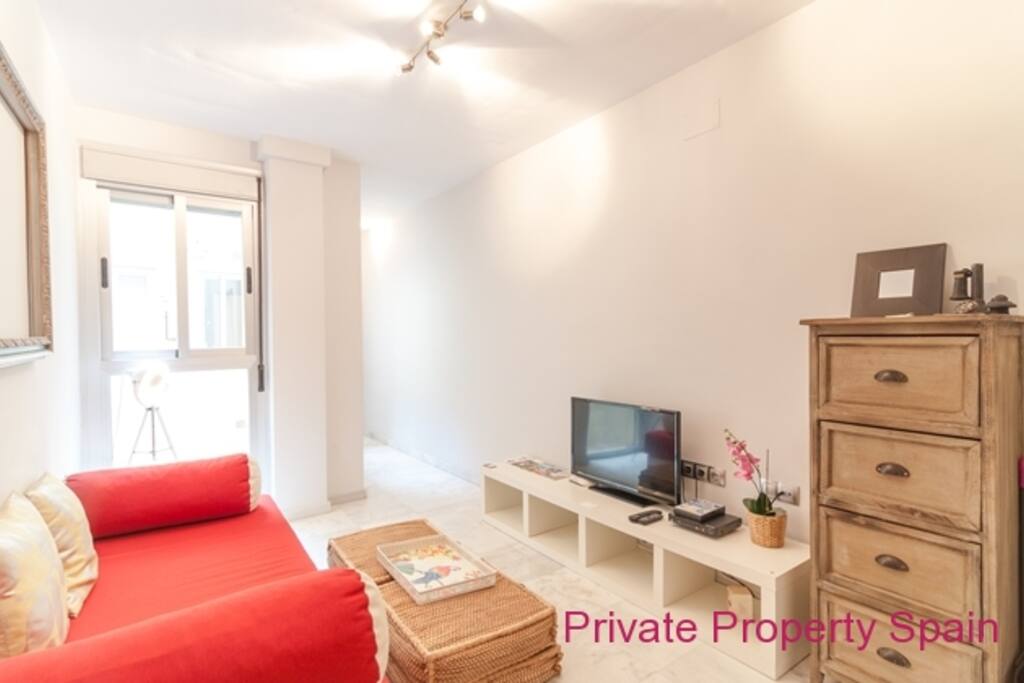 Sophisticated, spacious, modern and comfortable apartment located just in front of the Plaza de Toros of La Malagueta. This bohemian and stylish property provides the adequate space to enjoy the quality of life of Malaga, 2 minutes from the beach and only 5 minutes from the Cathedral, the Alcazaba, Palace Museum of Arts.
---
---
---
---
•Errores o defectos en el inventario de la vivienda deben ser comunicados en las primeras 24h desde el día de llegada. / Inventory mistakes or deficiencies must be reported within the first 24 hours from your arrival day.
•No sacar material de la casa (por ejemplo muebles, toallas, cojines, vasos, etc) / Please do not remove, change or move the apartment decorations or furniture's.
•No se admiten animales en el complejo sin previa autorización. / Animal are not allow.
•De acuerdo con las normas de urbanidad y sana convivencia, no deberá realizarse ruido que pueda molestar a los vecinos entre las 14h y las 16h, así como desde las 24h hasta las 09h. / According to the noise pollution law, noise must be kept to minimum between 14h and 16h, also from 24h till 09h.
•Informar al responsable de cualquier anomalía que encuentre en las instalaciones. / You may notice for any problem you can have with the installation service.
•Se ruega no tirar basura o colillas en el jardín; por favor, usen las papeleras. Les agradecemos su colaboración para cuidar y mantener el jardín limpio. / Use basket an astray for cigarrets and rubbish. Do not through them in the garden.
• No se permite ocupar la vivienda con mayor número de personas que las contratadas. / It is not allowed to occupy them with a higher amount of guest than the number of beds supplied.
•Cualquier daño que pueda producirse en la vivienda, sera descontado de la fianza entregada a inicio./ Any damage to the assets and property will be charged into your room bill to those who caused it.
•Antes de abandoner la vivienda, le ruego se ponga en contacto con la persona responsible, a fin de que pueda revisar que todo está en perfecto estado de limpieza. / Before leaving the apartment, please call the responsible person so we can check the level of cleanliness and the state of the property. The house must be returned in a correct level of hygiene, specially the kitchen area.
•No nos hacemos responsables de los objetos que queden olvidados. / We are not responsible of any lost or forgotten property.
Les agradecemos su cooperación.
---
---
---
---
We are hospitality professionals managing a portfolio of holiday rental properties.

After working and traveling internationally, we gathered valuable experience and results in property management and operations within the hospitality industry.

Vacation Apartments can also be up to standards, do not risk it and put your holidays on the hands of professionals.

We are committed to making sure you spend a memorable time with your friends or family. Our selection of properties, services and returning guest certify us!
语言:
English、Español、Italiano