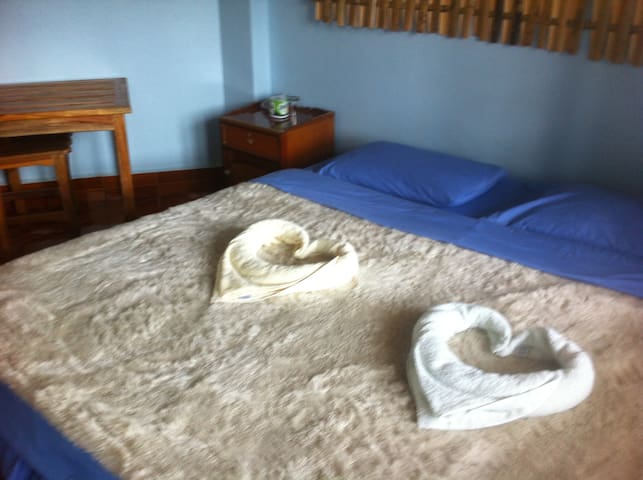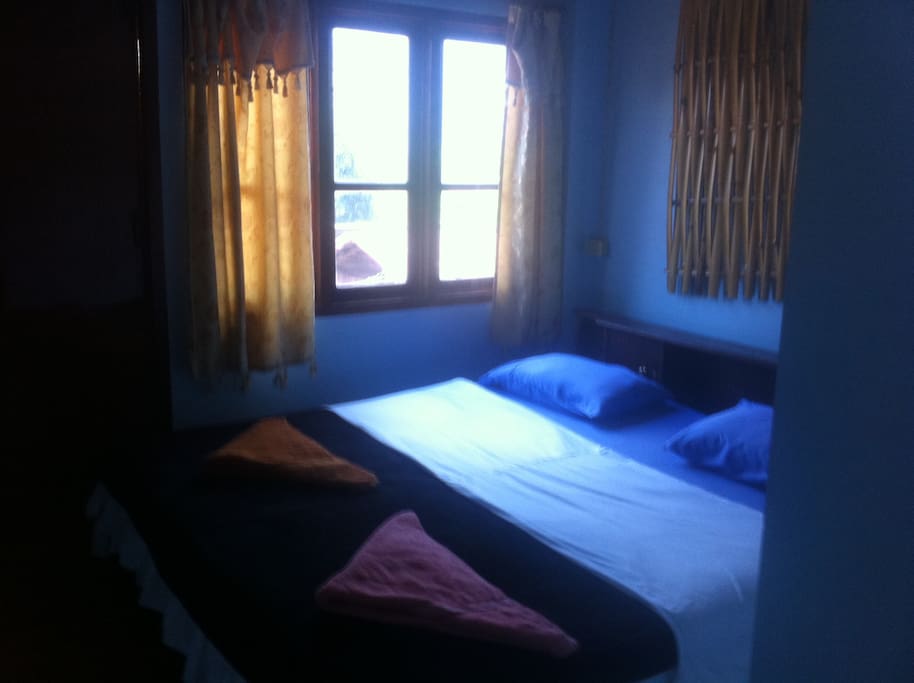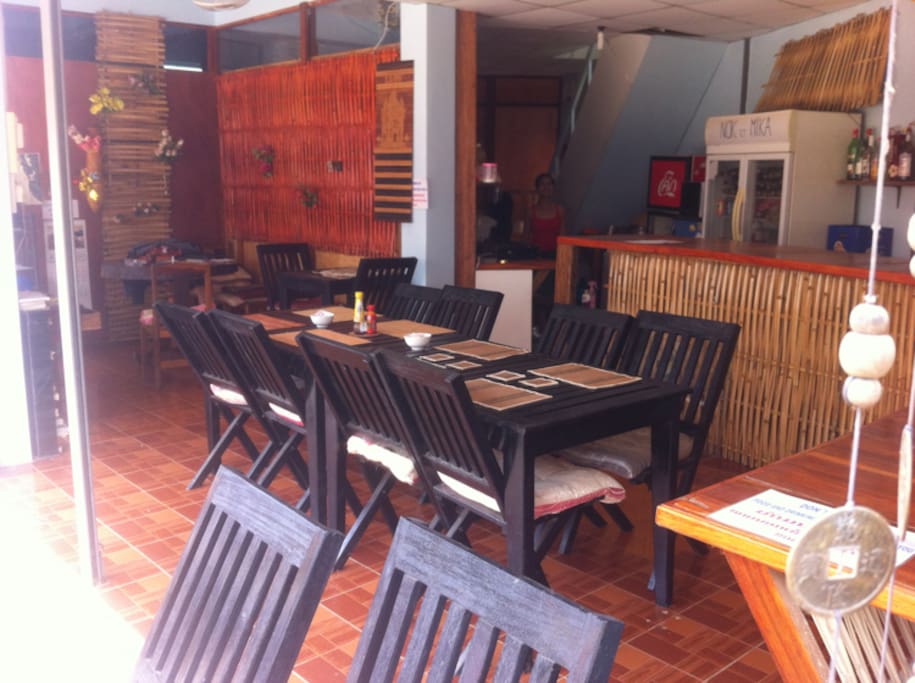 的住宿靠近特殊的景色。您将欣赏我的舒适的床位,明亮度和天花板的高度。我的住宿是情侣和独奏旅客的理想选择。
Mon logement est proche de la vue exceptionnelle. Vous apprécierez mon logement pour le lit confortable, la luminosité et la hauteur des plafonds. Mon logement est parfait pour les couples et les voyageurs en solo.
---
Like the description suggests, this is a guesthouse rather than someone's private home which is nice considering they sell food/offer complimentary breakfast. It's centrally located in the middle of the small Vang Vieng town near many restaurants, bars and rental spots. Nok was very friendly and helpful. The only downside was that it was sometimes hard to get the electricity to work in the room but overall I would definitely recommend.
---
Overall we had a great time at this place and in Vang Vieng. The breakfast was great and the Nok and Mika were very helpful with everything. The only thing however was that we had some money stolen from our room. Perhaps this is my own fault for leaving cash in the room to begin with but it was certainly not out in the open and both my brother and I experienced the same thing. It was the equivalent of about $30 USD and we had left more than that in the room so I guess it could have been worse, but it unfortunately is still worth noting that this took place. All else considered I would certainly recommend this place.
---
We were given the top floor room with river view and a queen size bed. It is a guesthouse so please don't expect too much. The stairs was really steep. Those who are elderly and immobile may find this challenging. Ensuite was ok, although water was limited in the morning and showering was hard to navigate as it was right behind the wooden bathroom door. TV was the highlight of the room. They have a variety of international channels, unlimited and free. Limited information re: local tourist spots. They provide booking services for tuktuk, bus, van and activities. Would suggest to ask around other agents prior to booking with them if time is available. Other agents were pretty much right outside the door. Location was very convenient. Plenty of shops and restos around as well as street food. Our booking was provided with breakfast, which was quite lovely. Overall, it is a value for money booking.
---
The important thing is to confirm what room you will get. What was advertised on airbnb was not what we were offered on arrival. Nok termed it an upgrade, yet it was a room on the bottom floor with a sliding glass door to the street with no lock on it. Nok said he was always at his place so no one could come in. The last night we found a cat laying on the bed when we arrived back to our room. Nok's solution to no locking the ground floor room at night was to pull down a metal door and lock that from the inside. We also were not given the room we reserved, saying they were full and so we had no choice but to take the "upgrade." When I protested about the lock, Nok's wife came up and told us if we didn't like it we could leave. Nok also said people who come from other countries (he didn't know where I was from but then named off several countries in which people speak english) come to Laos and expect the same service but don't want to pay for it. Even though his prices are lower if you book directly from him (which I tried to do but he didn't answer my emails) he tries to have you pay more once you get there. Check out reviews on (URL HIDDEN) for this tactic. The location is good and we enjoyed our stay in Vang Vieng. If you get breakfast included, then eat there. If not, there are many places to get a good meal within walking distance. In the end, I would just say to be sure to get everything in writing- which room you are getting for which price and if this doesn't happen, leave a review so people are aware. I do not like leaving negative reviews but I think it is important here as the same thing has happened to other people before. I am not sure rooms should be rented (especially the "family room") if there is no capacity to lock the door!
---