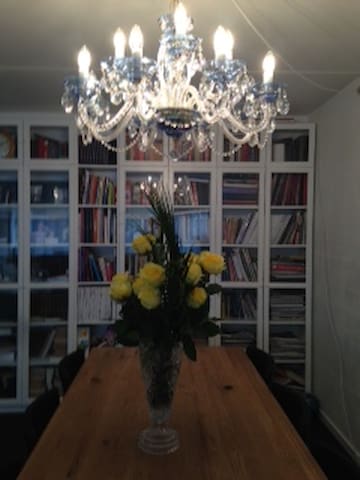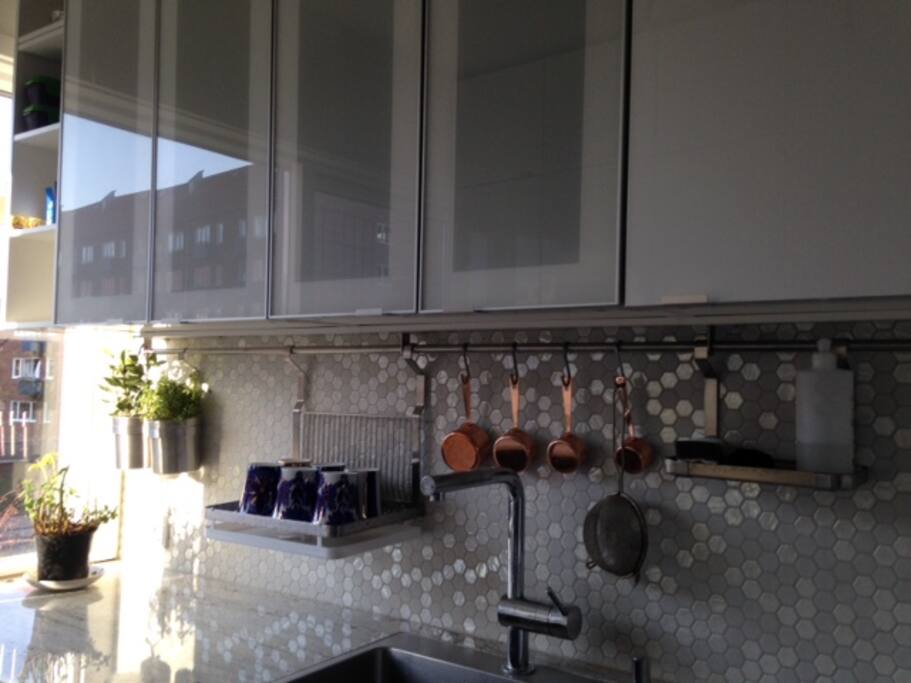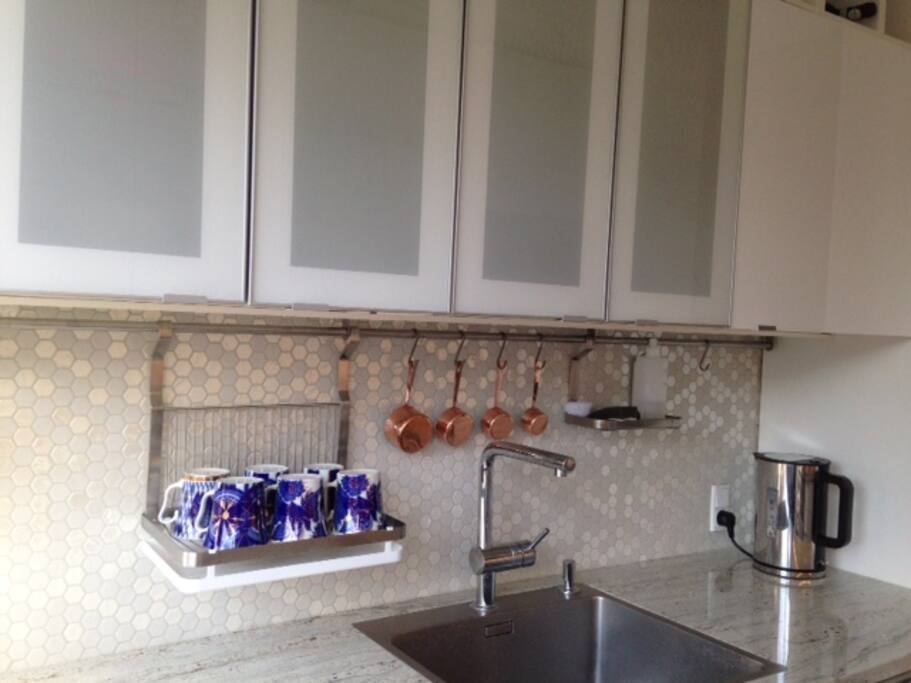 Newly renovated spacious flat with wi-fi, washing machine and dish washer. It takes 5 minites to get to the center of Copenhagen and 10 minutes to the airport. A metro station is 2 minutes away.
Around the corner you find one of the best sushi restaurants in Copenhagen as well as a supermarked.
You park right under the window on my parking licence.
Enjoy a long walk by the seaside which is 10 minutes away by foot.
I have a highchair and a cot if you are travelling with a child.
---
Olga was a fantastic host. This was her first time hosting in Airbnb and it could not have been better. She was a great communicator, offered to meet me at the metro station, left me wonderful breakfast foods and just such a pleasant lady. Her apartment is beautiful. It's on the 1st floor (1 floor walk up) and is large, nicely decorated and very comfortable. The assortment is nicer than the pictures show. Everything is renovated and new. Location is great. A few min from the metro and with 2 supermarkets and sushi restaurant in close proximity. Great host, great apartment Anna good location. I would certainly recommend Olga's apartment and would stay there again.
---
The apartment is in quiet area but close to metro, bus, groceries and beach so the location is perfect. The kitchen contains all facilities that you can need. The bathroom is nice, clean, new and with a bathtub newly. The apartment is cosy, comfortable and spacious. The communication with Olga was great. I enjoyed my stay and I fully recommend Olga's place.
---
The apartment has everything that we needed and very clean. Close to everywhere. If you like walking, you can walk everywhere just in 1 hour. We really enjoyed our stay in Copenhagen and Olga's place. If you are looking for a place that you feel yourself like your home, Olga' house is totally the right place for you. Thank you so much Olga :) wish to see you again.
---
It was as decribed and Olga was a fantastic and accomadating host who was kind enough to meet us at the closest metro station. She provided some food for breakfast which was very kind of her. Communicating with Olga was very easy and she was very responsive. Would highly recommend staying at Olga's place :)
---
A large, very comfortable apartment in a quiet side street. Metro and buses are a very short walk away, so easy to get to the airport and centre. The beach is also a short walk away. The apartment is beautifully decorated, the kitchen has all the facilities you could want, the bathroom is lovely with a nice large shower. You won't feel cold in winter because the apartment stays warm almost without needing the central heating. Olga is flexible, helpful and very quick to respond. Altogether a great experience. I can't think of a single thing I wasn't happy with.
---