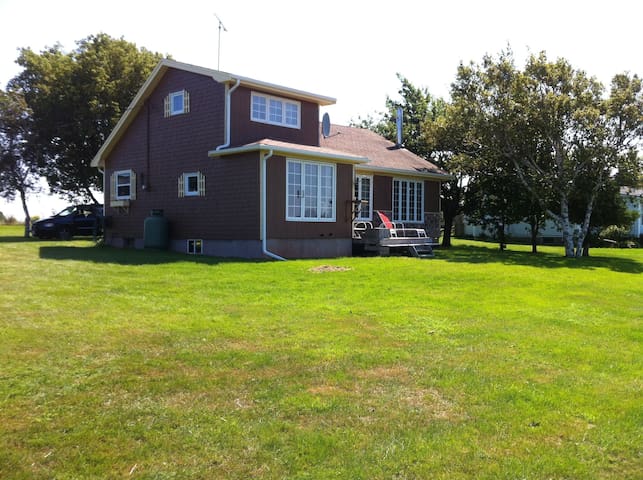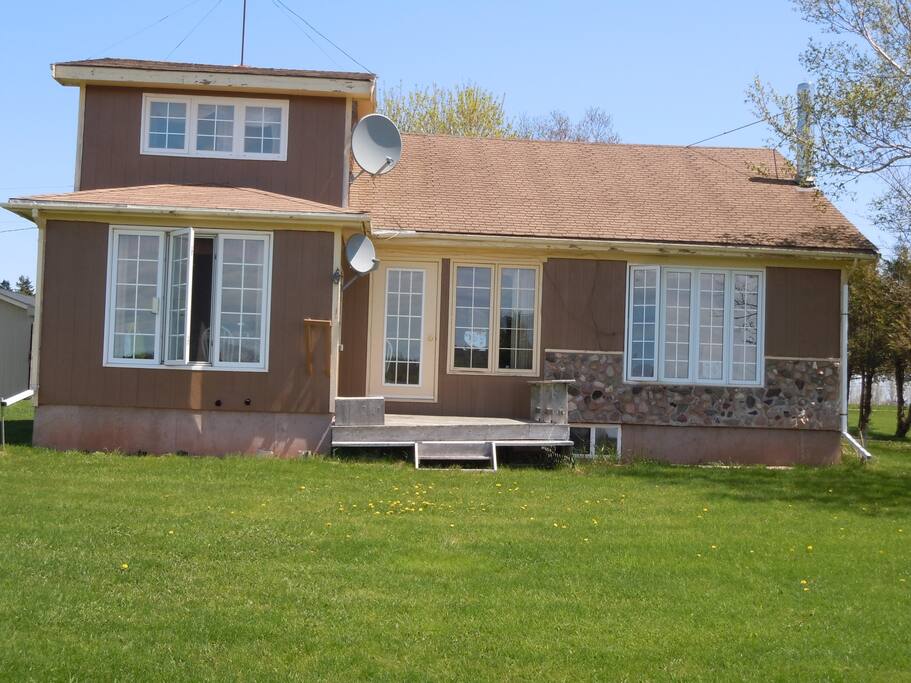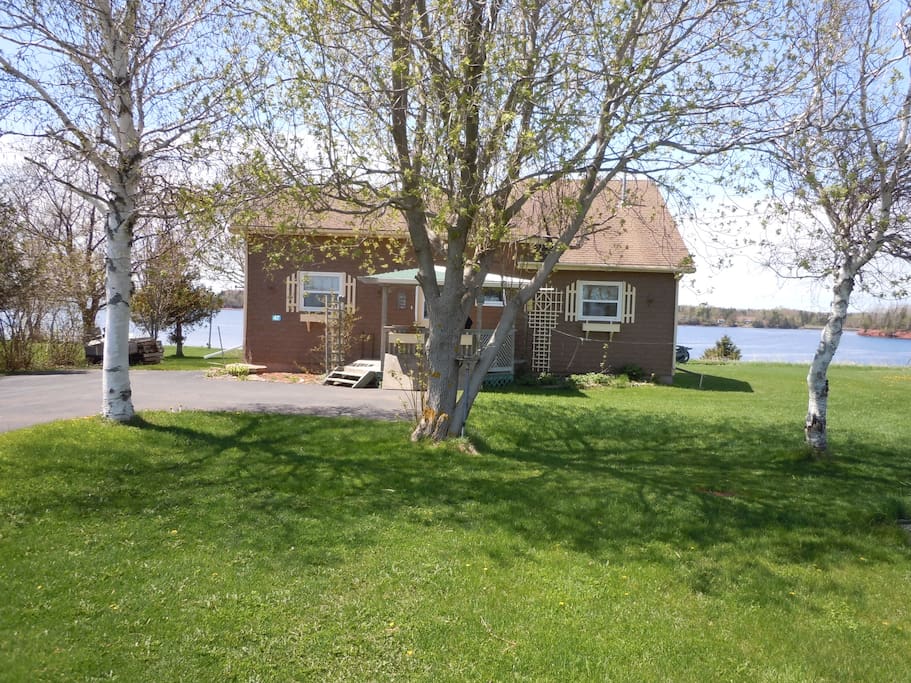 Beautiful home on Mill River
Enjoy your PEI vacation in this three bedroom with sleeping loft winterized cottage that is full of warmth and charm. Enjoy amazing sunset views over beautiful Mill River. Close to many beautiful beaches, vistas and golfing.
---
You could choose no better location if you are seeking a reasonably priced, spacious and charming waterside cottage. Having travelled from out of province, we were in need of a fully equipped kitchen, with private rooms and sufficent shared space for a group, then this is the spot. The loft was jubilently enjoyed by our little people as well. If you are looking to explore the whole island, keep in mind that its approximately a 3 hour drive to the other end of the island... but completely reasonable in a day trip. It really is a fully equipped home away from home!!!!
---
The cottage is on a large lot with a nice lawn on a very quiet street. It has three bedrooms plus a large loft, large living room and large kitchen. View is beautiful. It is right on Mill River, which is a salt water river. The small beach at the bottom of the stairs is rocky. Kids loved it. It is a short drive to Alberton and O'Leary where you can buy any food and other supplies you may need. Mill River golf course has a great pool for the kids. There are a few great sand beaches just a short drive away. This area of PEI has more limited tourism than some other areas.
---
Honestly, there are no words to describe how beautiful this cottage truly is. It felt like home away from home the moment we walked through the door. The photos are quite accurate for the space, but when you see it in person, it is a masterpiece. Lisa was a wonderful host. Although we didn't get the chance to meet her, we had no trouble getting in touch with her when we had questions. There is a lovely firepit in the back yard we used and the view of the water is breathtaking. The home is a rustic feel with all sorts of souvenirs that give it a unique character. From coffee pots to ancient irons (that worked Better than my new one at home!), this place has everything you need. It is spacious and clean, in a secluded area makes for a beautiful and relaxing stay. I would recommend this cottage to families or couples Looking for a perfect getaway spot from reality. Upon my next visit to PEI, I will definitely contact Lisa for accommodations! Thank you for letting us into your world and seeing this beautiful cottage your father built. We loved every minute of our stay :)
---
The Lisa's house is very cosy, in a beautiful and quiet place on the river bank, which looks like lake. The house has 3 full size beds in 3 bedrooms and 4 or 5 (don't rem.exactly) single beds in the loft area (you see the living room from there) It's a simple house with all necessary amenities (just no AC) which was OK with open windows , upstairs in the bedroom was warmer. Its around 1.5h drive till Charlottetown, 30 mins till the north cape. The grocery shop is 5km away. Lisa gave us a lot of information about the area and was very welcoming. We enjoyed the PEI thanks to this house. Thanks a lot to our hosts!
---
Lisa's cottage is quaint and out of the way. If you're looking for a get-away of perfectly self-contained peace and quiet, this is the place to go! Don't come by expecting a lot of luxury and modern amenities - it is a cottage and a step up from camping but not the Ritz. It isn't that close to some of the main attactions if that's what you're heading to P.E.I. for - we traveled an average of 100km per day while there. It's easy to to think that everything is a lot closer on the island but it's actually not THAT small. Enjoy this lovely home away from home!
---