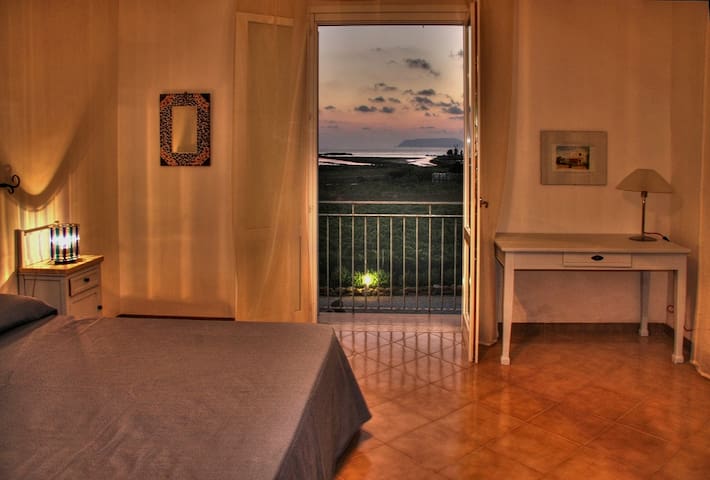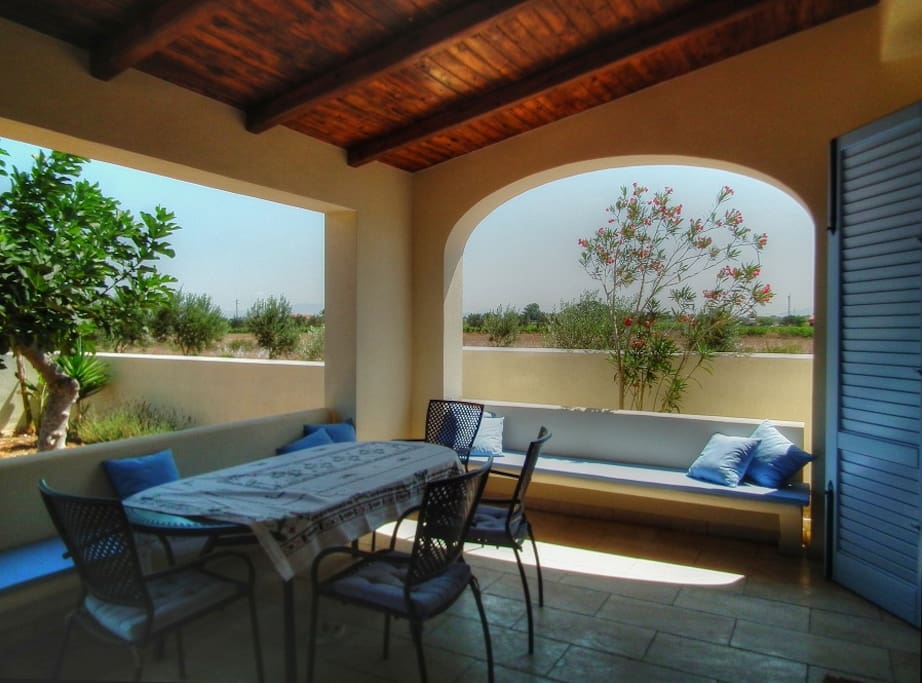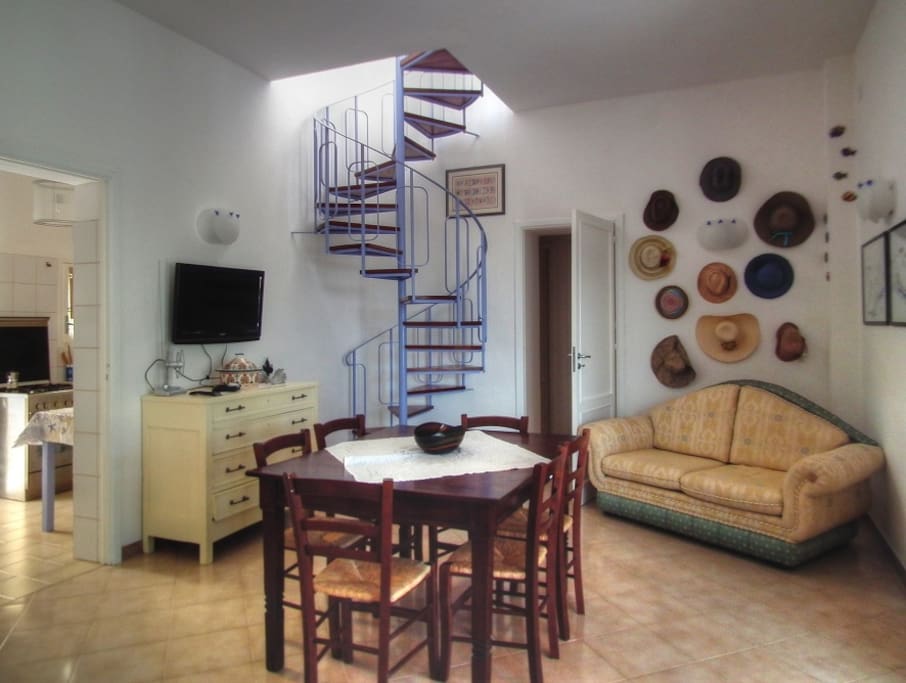 Spacious house with tower and stunning SEA VIEW
Our house is unique, cozy and spacious with a spectacular view over the Egadi Islands. The house is suitable for large groups, families as well as for smaller groups or couples (the price can be adapted depending on the numeber of guests), there are 4 bedrooms, 3 bathrooms, a kitchen, a large living room, a comfortable veranda, spacious and new. A relaxing porch away from the chaos.
房源
It is a large house with a garden planted with olive and lemon. From the terrace and from the delicious porch you can enjoy a wonderful and exciting panorama of the Egadi Islands and the surrounding salt marshes of Erice. The house is also close to interesting places both scenic and historically and culturally. Our host then has always been ready to meet our needs
---
Susanna was a great host, and her house is really nice. Even nicer than the pictures. It is very well equipped, very clean and it has all the necessities in the kitchen. We were 6 adults and 3 children and we had a great time. Susanna was very kind to leave beach towels, umbrellas, kids beach toys, ice boxes for picnics. We found the pantry with coffee, tea, sugar, salt (From the saltpans of course) olive oil, balsamic vinegar, spices, water, and crouissants. She also had a big drawer full of information regarding Sicily. Susanna did all her best to make us feel at home and she communicated well with us. The house is a bit secluded so it is very important to rent a car. Large supermarkets are a only 10 min by car so we had everything close by. Susanna is very helpful and friendly and although she wasn't there to meet us there was Antonio who showed us the house. Everything went smoothly and I would definatley recommend this house.
---