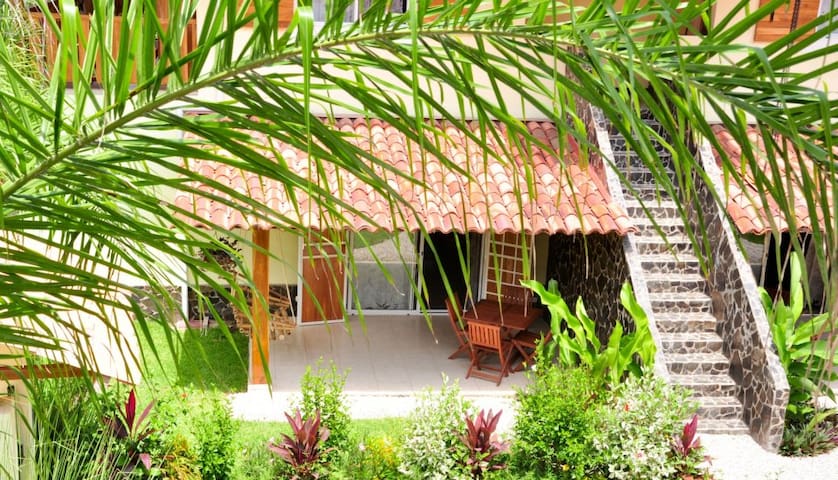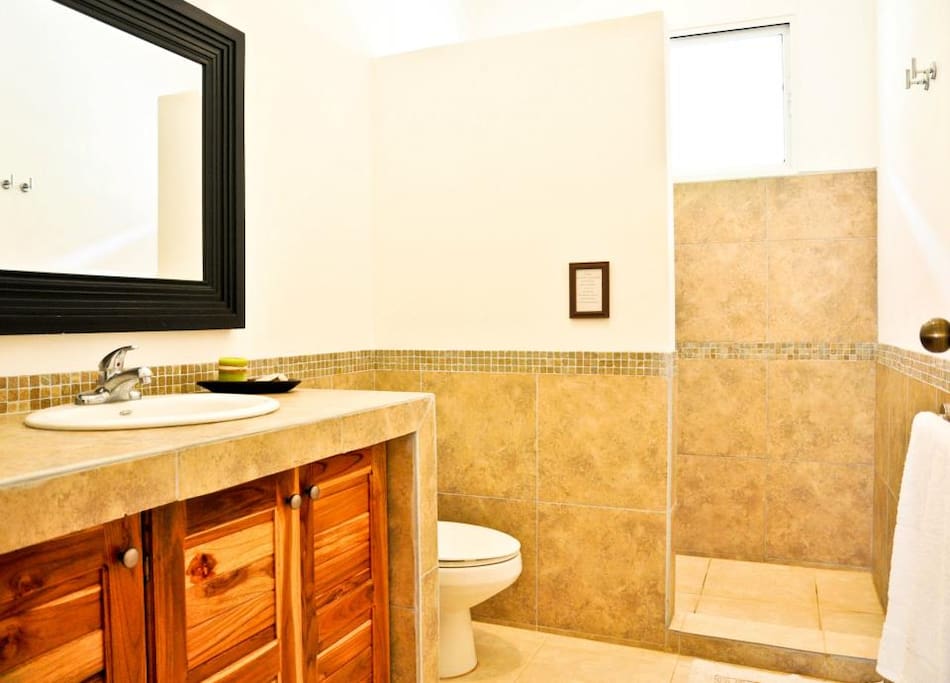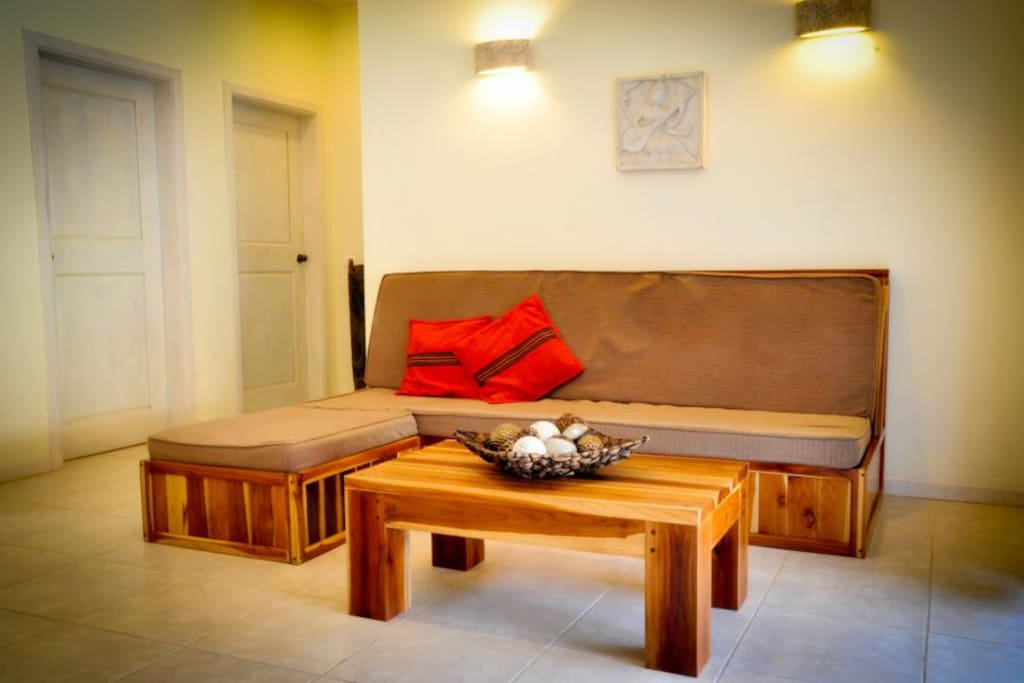 Comfortable 2 bedrooms apartment with garden.
房源
All ground floor apartments have a large arcade furnished with table and chairs to enjoy during meals of the private garden. The apartment has two large bedrooms with Queen Size Bed , air conditioning, safety box and private bathroom. The fully equipped kitchen provides a stove, fridge w/freezer and electric mixer. A large stone table with high wooden stools divide the kitchen from the living room, consisting of a sofa corner and moving day with plasma TV. Free Wi-Fi.
---
Excelente lugar, la camas súper cómodas dormimos excelente, muy aseado el apartamento completamente equipado. Ricardo siempre atento, muy preocupado por que tengas una estancia segura y agradable , inclusive encontramos agua , leche y fruta fresca cuando llegamos. Un lugar donde puedes venir con tu familia con toda tranquilidad.
---
I am so lucky to have found this place! I was a bit skeptical at first as I usually go only with homes that have already been reviewed by others, but after reaching out to Riccardo and talking with him, I decided to rent this home with three other friends of mine. It was an absolutely wonderful experience: there was fruits and water waiting for us at the place, it was super clean, spacious, and Riccardo was available for any questions or inquiries we might have had. The location is superb: only 5 minutes from a serene, pristine beach and in walking distance from Santa Teresa's best restaurants. It is also very safe as there is a locked gate before entering the compounds with apartments. I would highly recommend this place and I hope Riccardo will host me next time I am in Costa Rika.
---
Hello, if you have any inquiries about my listing, feel free to contact me. Thank you!