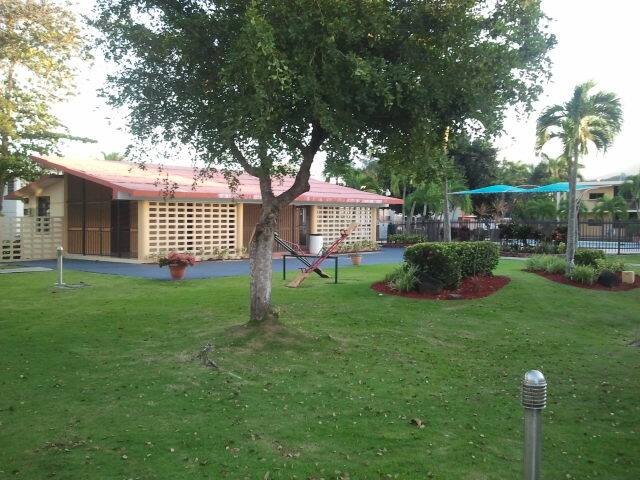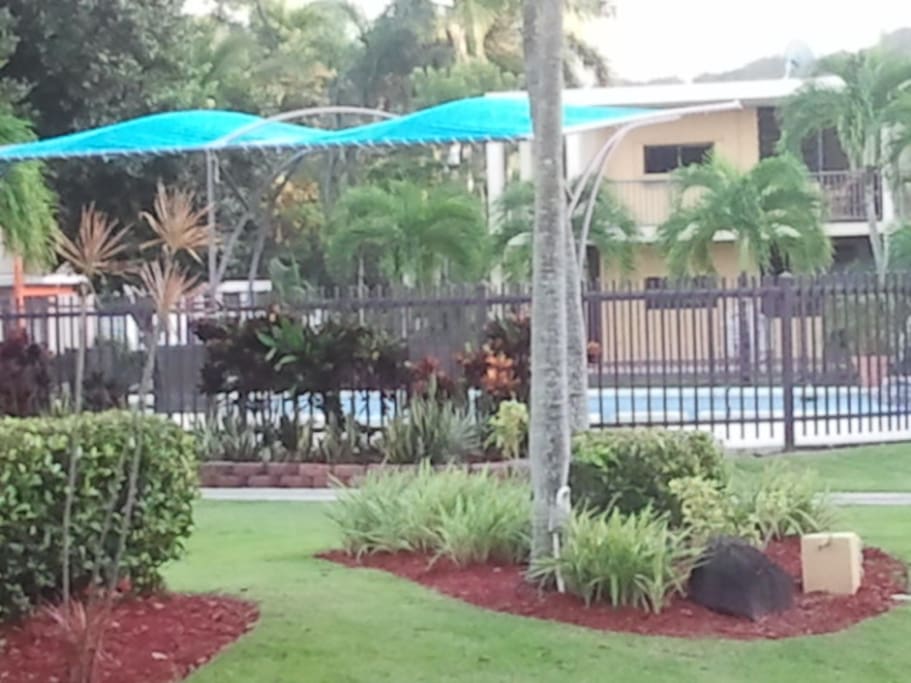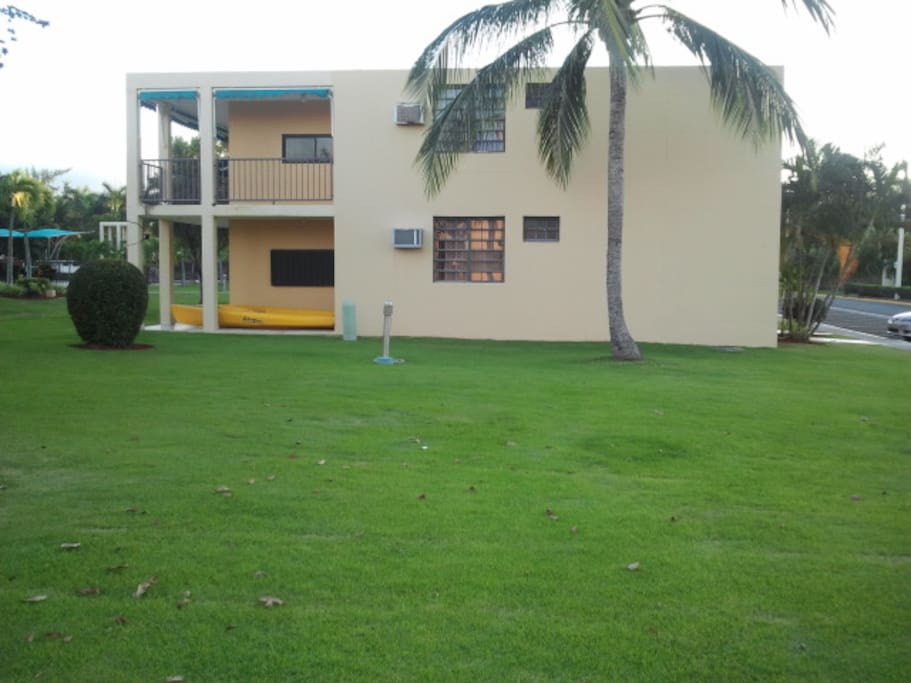 My place is close to Garden Apt In Exclusive Rio Mar Area : Pool, Private Beach, Yunque Rainforest. You'll love my place because of the kitchen, the coziness, the location. 2 Bedroom, 1.5 Bathroom, Sleeps 7.
---
---
---
- Pets are allow if you clean after them.
- Towels are allowed outside of the apt to use in the pool area and in the beach.
---
---
My family, with 2 young kids and 1 old dog, stayed for over a month, as we searched for a new home (recently moved to Puerto Rico). The apartment complex is small, sandwiched between two larger apartment complexes, but the smallness was a good thing. The guards were friendly, and knew us by face and name quickly. The maintenance and guards were around most of the time and were so friendly, that they even brought us coconuts to drink/eat after they trimmed the coconut palm trees. Overall the apartment is located in a great place. The pool is within view of the apartment, with community playground equipment scattered around the community lawn areas. The beach was a short walk - short enough to not bother to bring food to the beach, but long enough to leave some of the sand outside of the apartment. The apartment had two beach chairs, and a beach basket with beach towels and a random assortment of sunscreens. The biggest question of the day - beach or pool? The apartment itself had everything we needed in it. Some of the kitchen utensils and supplies look older than me, though they still work. The propane BBQ was super to have, and the newer electric stove was nice to cook with. Air conditioners are in both bedrooms, and they could make it too cold if you left it running too long. The hammocks were a favorite of my husband, to lounge outside but in the shade of the porch. Note that there is no WIFI and no TV. Our cell phone carriers (GCI and T-mobile) had zero reception in the apartment, although our phones tried to roam on Claro (full reception), we could rarely make a phone call inside the apartment. The work phone on AT&T had 1-2 bars, depending where in the apartment. Altogether this meant that we were unplugged most of the time, or when we need good cell phone reception, we walked to the beach tables. Checking email at the beach was pleasant, except for the occasional rain. Overall, we had a good time. The beach is beautiful and not crowded. The waves are small, which was good for having little kids, rarely big enough to boogie board.
---