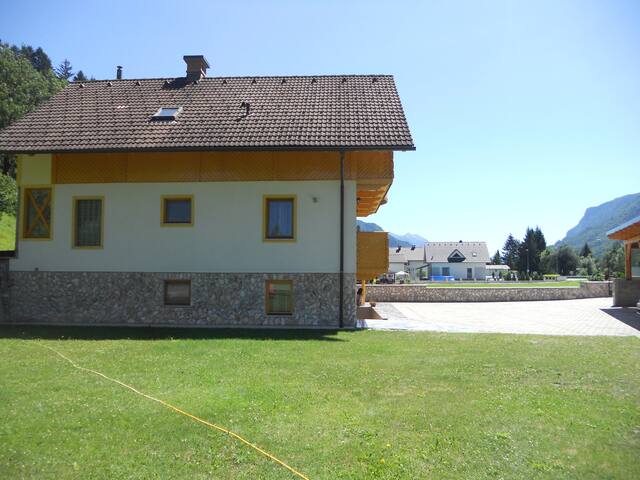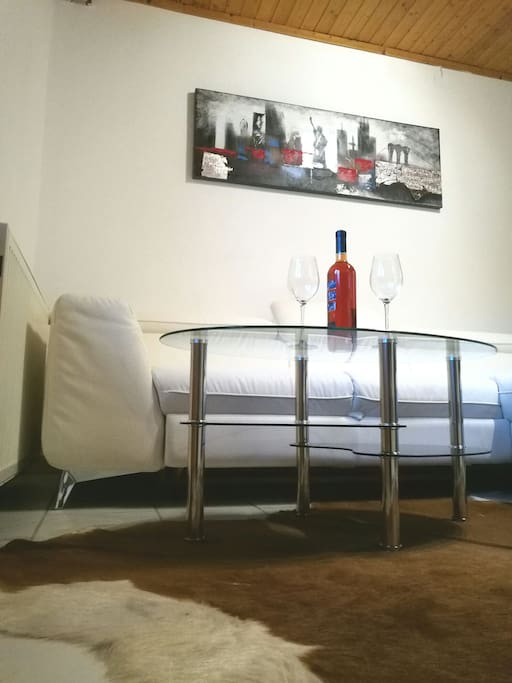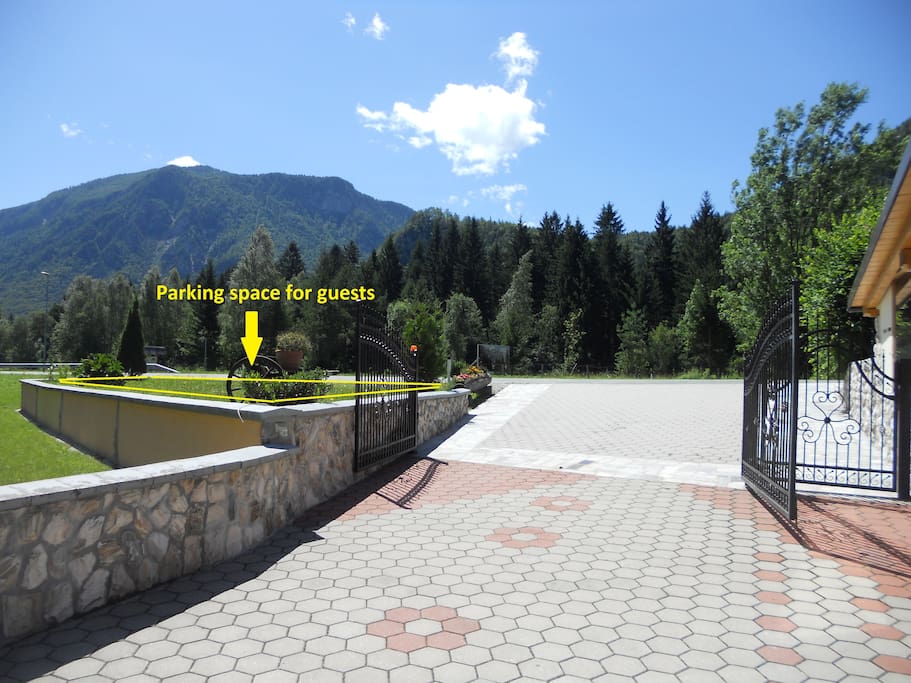 Charming apartment on the sunny side of a small village Dovje. Apartment is suitable for 4+2 persons.
Furnisihing is modern and offers you comfortable holiday.
The location of apartment is in peacefull and genuine environment. During your stay in our apartment you can do many different things like hiking, climbing, skiing and cycling.
Tourist tax: 1.27 EUR/adults/night, 0,63EUR children 7-18/night (charged at the property!)
房源
Charming apartment on the sunny side of a small village Dovje. Apartment is suitable for 4+2 persons.
Furnisihing is modern and offers you comfortable holiday.
The location of apartment is in peacefull and genuine environment. During your stay in our apartment you can do many different thing, like hiking, climbing, skiing and cycling.
Advantages of good location:
-Peacefull environment
-3 mins from grocery store (with car)
-3 mins from Trg olimpijcev v Mojstrani (main square in Mojstrana)
-4 mins from mountaineering museum
-In the vicinity of valleys Vrata, Kot, Krma
-Climb onto Grančišče (at the top of Grančišče is a wooden bench from where you can see Dovje, Mojstrana, Dovška Baba, Stol,…)
-Cycling path is only across the road (28 km Jure Robič path that leads from Jesenice-Mojstrana-Gozd Martuljek-Kranjska Gora to Rateče)
-100 m from a good restaurant Rožca
Very interesting locations, that are only few km away, are: Bled, Belopeška jezera, Kranjska Gora.
From our apartment to Bled is 26 km. Bled offers you the possibility to walk around beautiful lake. And when you feel tired just go on traditional cream cake which is in Slovenia called ˝kre(SENSITIVE CONTENTS HIDDEN)ita˝.
Belopeška jezera or Laghi Di Fusine are distanced 25 km. There you can see all of nature's beauties and breath taking lake.
Only 14 km from us is Kranjska Gora, which is known for great ski slopes. In the summer you can try adrenaline summer sledding.
Winter sports:
-Skiing (Mojstrana-less demanding ski run or Kranjska Gora – all kinds of ski runs)
-Ice skating (Mojstrana, Kranjska Gora)
-Cross-country skiing (Mojstrana – fields 3 km and Rateče)
Bus station is distanced only 100 m from our apartment.
If you like watching ski jumping in Planica, we have organised bus service to Planica.
_____________________________________________________________
Očarljiv apartma na sončni strani vasice Dovje. Apartma je primeren za 1 – 4 oseb. Rezervacija je možna za dodatni 2 osebi. Je moderno opremljen in nudi udobno bivanje.
Apartma se nahaja v mirnem in pristnem okolju med gorami in pod Triglavom. Med bivanjem v našem apartmaju se lahko odločite za plezanje, kolesarjenje, pohodništvo, smučanje.
Prednosti, ki jih nudi dobra lokacija apartmaja:
-mirna lokacija
-3 min do trgovine, pošte
-3 min do Trga olimpijcev v Mojstrani
-4 min do planinskega muzeja
-Bližina Vrat, Kot, Krma
-Pot na Triglav
-Vzpon na Grančišče (z vrha, na katerem sta klop in miza, se nam odpre odličen pogled na Dovje, Mojstrano, Dovško Babo, Stol,…)
-Kolesarska pot se nahaja takoj čez cesto (28 km Jureta Robiča; Jesenice-Mojstrana-Gozd Martuljek-Kranjska Gora-Rateče)
-100 m do odlične restavracije Rožca
Zelo zanimive destinacije, ki si jih lahko ogledate in so le nekaj kilometrov oddaljeni so: Bled, Belopeška jezera, Kranjska Gora.
Iz našega apartmaja do Bleda je 26 km. Na Bledu si lahko ogledate jezero in okusite kre(SENSITIVE CONTENTS HIDDEN)ito. Na Belopeških jezerih, ki so oddaljena 25 km, si lahko ogledate lepote narave in dih jemajoče jezero. Kranjska Gora je 14 km oddaljena in je znana predvsem po odličnih smučiščih, poleti pa se lahko prepustite adrenalinskemu poletnemu sankanju.
Zimski športi
-Smučanje (Mojstrana – manj zahtevna proga ali Kranjska Gora – vse vrste prog)
-Drsanje (Mojstrana, Kranjska Gora)
-Tek na smučeh (na za to urejenih mojstranških njivah - 3 km) in tudi v Ratečah
Avtobusna postaja je od apartmaja oddaljena 100 m. Za ljubitelje smučarskih skokov v Planici (v mesecu marcu) je organiziran avtobusni prevoz do Planice.
房客使用权限
You have also access to our backyard and a parking space. Parking space is front of the house on the grass, but if you want your car to bo more safe we can agree for garage (jutting).
与房客的互动
If you need help while your holiday at our place you can always come to us for some information. We will try our best to help you!
---
---
---
- suitable for private party (like New Year or something similar)
---
---
---
Hi! I am Sandra and I come from a very small town near Kranjska Gora. I am very sociable and like to meet different kind of people. I am very into sports. Communication is possible in Slovenian, English, German and Serbo-Croatian language.

I am looking forward to meet you and to be your host and make you feel cozy.
Welcome!
Dobrodošli!