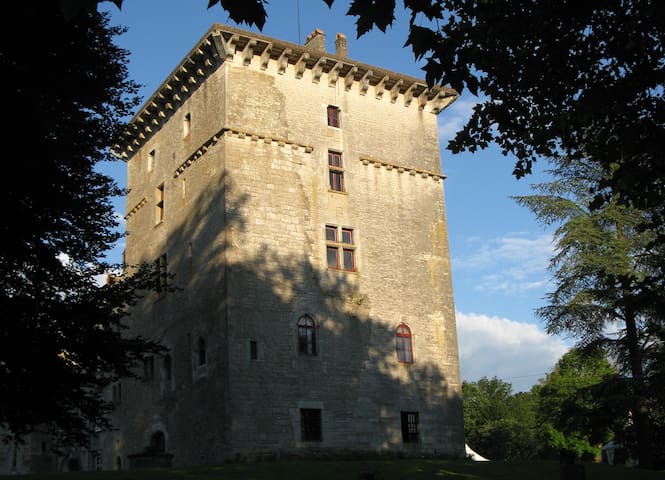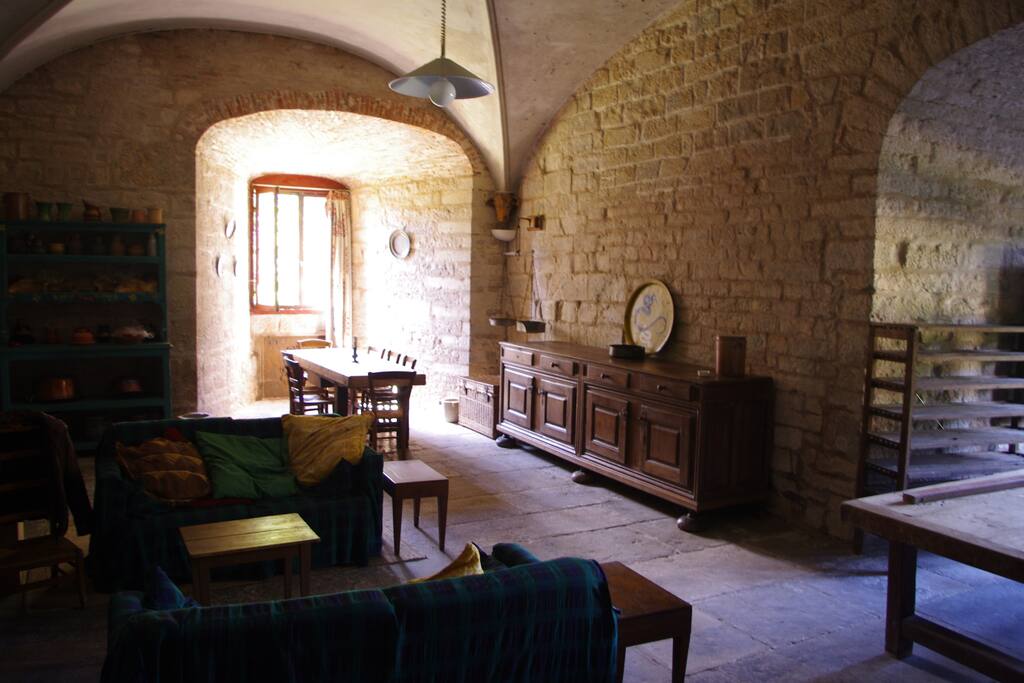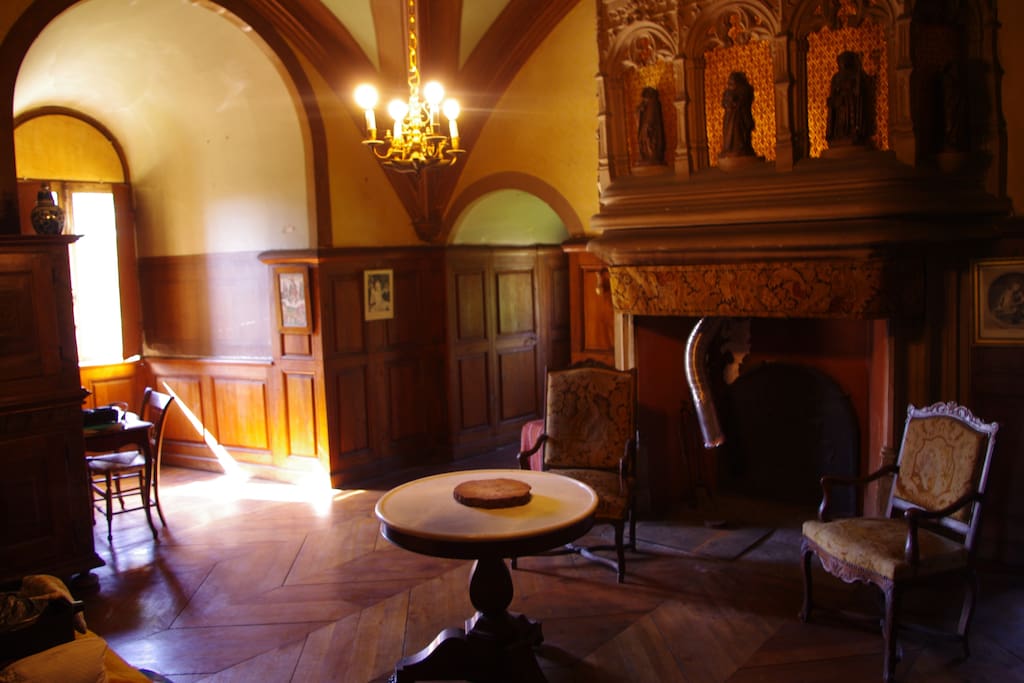 房源
Dans une batisse du XIVème siècle, nous vous proposons de loger dans l'ancien donjon, sur 2 étages, au cœur d'un parc de 1.2 hectares.
Deux chambres sont à votre disposition, 1 cuisine, 2 salles de bain ainsi qu'une grande pièce de vie.
La maison est restée dans son jus. Si vous n'avez pas le même confort que dans un hôtel, il s'agit avant tout d'une vraie expérience que nous vous proposons !
Vous aurez accès à l'intégralité du parc
(URL HIDDEN)-- - - -- - - - -(URL HIDDEN)-(URL HIDDEN)-- - --
In a 14ten century castle, you'll sleep in two big bedrooms. We rent a whole part of the house, with a kitchen, a bathroom and a huge living room.
This is a typically French castle, old without any change. So confort is a bit different than in a hotel but it worth experiencing it!
You'll have access to the park.
Parking is available inside the property. Feel free to ask for BBQ and any special requests.
Wifi coming for 2015 summer(URL HIDDEN) (URL HIDDEN)We speak: French (of course), English, German and Spanish
If you want to learn about the history of this region, that is the place to be !
Around : Arc-et-Senans, Grotte d'Osselle, les bords de la Loue, la forêt de Chaux, Dole, les sources du Lison
Gare SNCF à Ranchot (3km), Accès autoroute Gendrey ( 7km)
---
We stayed with three small children. All of us had a wonderful and relaxing time. We occupied two floors of the main tower of the castle, with plenty of room for the kids to run around and play. The place was in very good condition and very pleasant. The kitchen was old style but charming and fully equipped. The bedrooms, in the upper floor, were spacious and very comfortable. All of us, including the baby, slept more than usual because of the comfort and quiteness. The outside of the castle was stunning, both the space next to the castle, where we could sit to eat or relax, and the little forest inside the property with centenary trees. We had a great time with our guests Jean and Annick, and Jerom. They gave us a very warm wellcome, even we arrived very late at night, and were very attentive and helpfull all the time. Definitely, this is a great plece to relax and rest.
---
We could not have dreamt of a more friendly welcome than the one we got from Jean and Annick. Our car broke down and after a terrible night we landed in this dreamhouse (yes it is a real castle) with the most kind an caring hosts who introduced us to what to see, explore and eat! in this magnificent area of France. Both Besançon and Dole are great cities, but the best tours were the ones recommend by our host, combining visits to wine makers and cheese producers. Our two small kids were also having a great time playing in the royal gardens and and exploring the Tower. We can higly recommend a stay here.
---
We spent 2 nights in this wonderful castle with Jean and Annick and amazing hosts. This is a real castle and the wing we stayed is in the photo. Is is enormous (as castles tend to be!) this has been the highlight of our travels in Europe. Rans is a little out of the way but with a car places are easy to reach. The castle is easy to see from the road. Although having no wifi or TV was a stress for our 16 year old the experience was amazing. The kitchen was well equipped the living space enormous and then up the spiral stone stairs were the bedrooms which were comfortable and quiet. This was an amazing experience and the hospitality shown by Jean and Annick was wonderful. I leave with heaps of photos and wonderful memories of our stay and would recommend this to someone who wants an experience without all the mod cons.
---