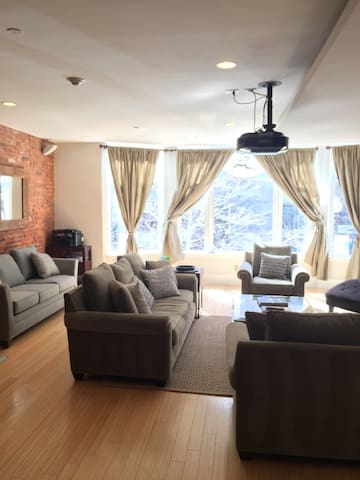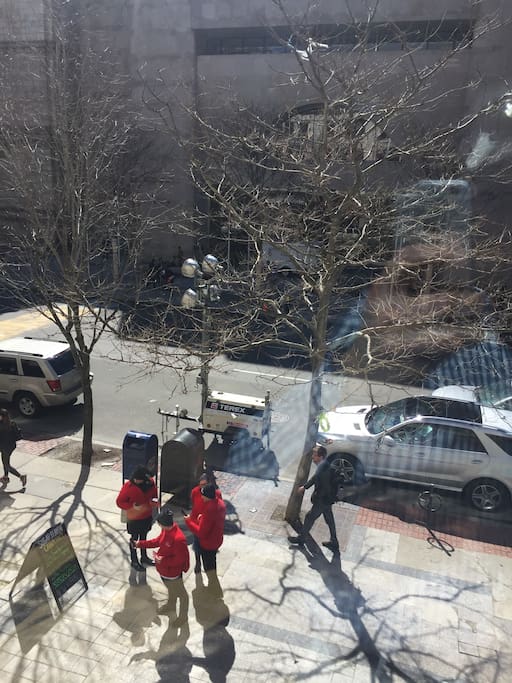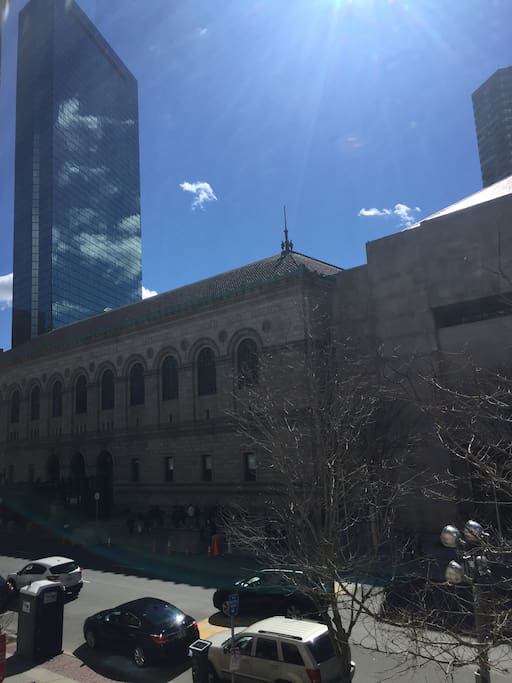 俯瞰波士顿马拉松(FINE)线!如果你下周末来到波士顿,那不会比这更好。如果你来支持正在运行的朋友或亲人,或者只想留在享受比赛和庆祝活动的终极位置,那就没有比较。在后湾的心脏超过1800平方英尺。俯瞰马拉松终点线的大窗户和波士顿公共图书馆。
---
---
---
---
- We expect our guests to behave respectfully and as they would in their own home. If there is an issue, don't hesitate to contact me. As our guest, your satisfaction is paramount.
- There are other residents living in the building, please be respectful as this is their home as well.
---
---
---
---
I don't usually write reviews but I feel I must after a weekend at this property. I usually book a hotel room while in Boston, but decided to go the Airbnb route this past weekend since we were staying for 2 nights. This apartment is in the center of the city, perfect location, private, quiet, elegant and clean. I don't think I will ever book a hotel room again if this place is available. So many food choices and shopping. We didn't want to leave and added a third night. Our host was always available and responsive. Do not hesitate to book this property. I promise you will not be disappointed! Thank you Nick!
---
I'm from Boston so I know the area well. This unit is seriously the best location ever. It overlooks the Boston marathon finish line and is smack in the heart of Copley/Back Bay. Believe me, plenty of places claim to be in back bay and they aren't. If anything, Nick undersold the location. It's amazing. As for the unit itself, it's a floor-through, elevatored unit and it's fantastic. I spend a lot of time on airbnb and another site that shall remain nameless looking for luxury rentals in Boston (we travel there a lot), believe me there isn't another property like this one. The building itself is unassuming from the outside but to get off the elevator into your own huge, luxurious space, well, it's just decadent. Also, there are very few units in the building, which we loved--no noise from neighbors. Even though the place is only on the second floor, it's super quiet so you get a great combination of a terrific view plus quiet, pretty hard to come by in a city. The living area was really nice and comfortable, the kitchen is beautiful and has everything you need (I cooked a turkey in there and prepared thanksgiving dinner!), and the bathrooms are huge and very nice. The master bedroom (only one we used) had a very comfortable bed and a nice tv. We slept well in there. If it's your first trip to Boston, you can't go wrong with this place. Trust me. We've stayed at: the taj, the copley plaza, the ritz, the lennox, the mandarin, the commonwealth, the eliot, XV Beacon, the Westin,and probably some others I can't remember. I would take Nick's place over those in a heartbeat. We will be back.
---