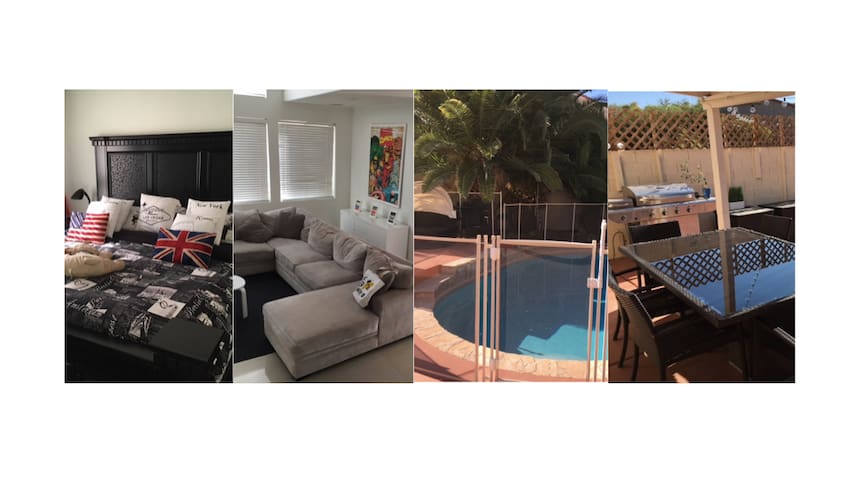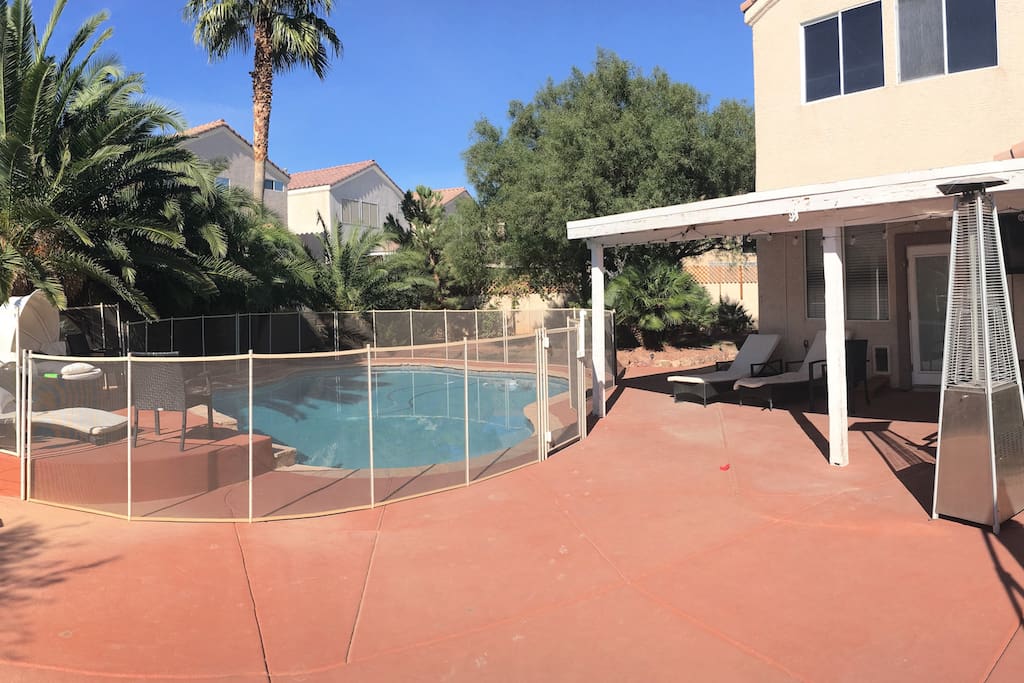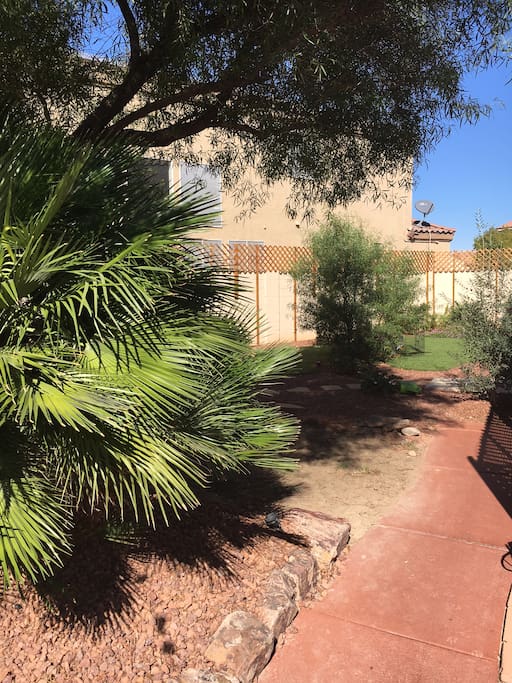 我的财产是从机场和大道15分钟。
享受我的家舒适,位置和后院与游泳池。
我的住宿是夫妇,家庭(有孩子)和宠物的理想选择
---
This place is a gem! Comfortable for 5 individuals, full of pizazz, style, and pop culture references. It's comfortable, in a great location, clean, and perfect for small gatherings. The patio is large enough to take the guests and have in friends from the area without trouble. Also: great place to have breakfast in the desert mornings. Super good hosts as well. I'd happily return here next time I'm in Vegas!
---
On the negative side : - We were not able to get in since the door code was changed! At first we thought that we were not using the lock properly. None of the local contacts would pick up their phone! It was 11pm after a full day driving through Death Valley. So I send text messages to them but only one of them answered 1h20 later. We had to call airbnb for help and they gave us the new code. In the end, we stood outside with our baby crying and my wife that was sick (food poisoning) at the moment for more than 30 minutes. I was about to book a room on the strip. - When we checked out, the garage door opened itself! All the stuff of the owners were there for anybody to take. Then the neighboors came and tried to help but we had our plane to catch! Hopefully one the local contact answered and the neighboors managed to manually close the door. - No seat cushions on outside chairs, but there are some on the pictures. - The TV will only work with your own source (no big TV Network to be expected). I wished I could at least put on some channel like Mtv to watch from the pool. On the positive side : The house is nice and clean. The pool is great, there is some well needed shade. It is well situated, it took us about 15minutes to be in the free parking of Treasure Island. The baby room was welcome also. Conclusion : We enjoyed our stay but some things could be better.
---
This house is amazing! We went in July when the heat was close to unbearable, but the pool made it sooooo much fun! The kitchen is well stocked, the living area is large and open, and all the bedrooms are very clean and stocked with extra pillows, etc. We did run short on towels, but just ended up buying some cheap ones and took them home. The one and only downside to our stay was that I stepped on an old nail in the front yard while loading our car :( it was sticking up in the red landscape rocks and I ended up in urgent care with a tetanus shot and on a round of antibiotics. This was the day of the wedding we were visiting for and it definitely put a damper on the day and our trip. This would not prevent us from staying here again because it was an amazing house, but maybe something to watch ESPECIALLY if you have little ones staying with you!
---