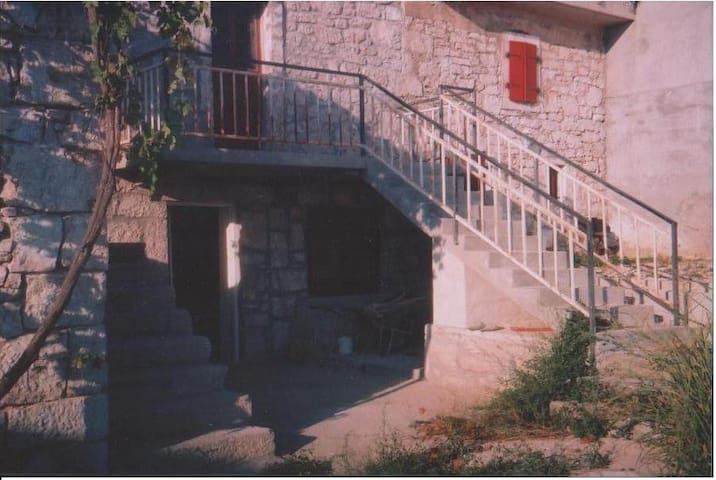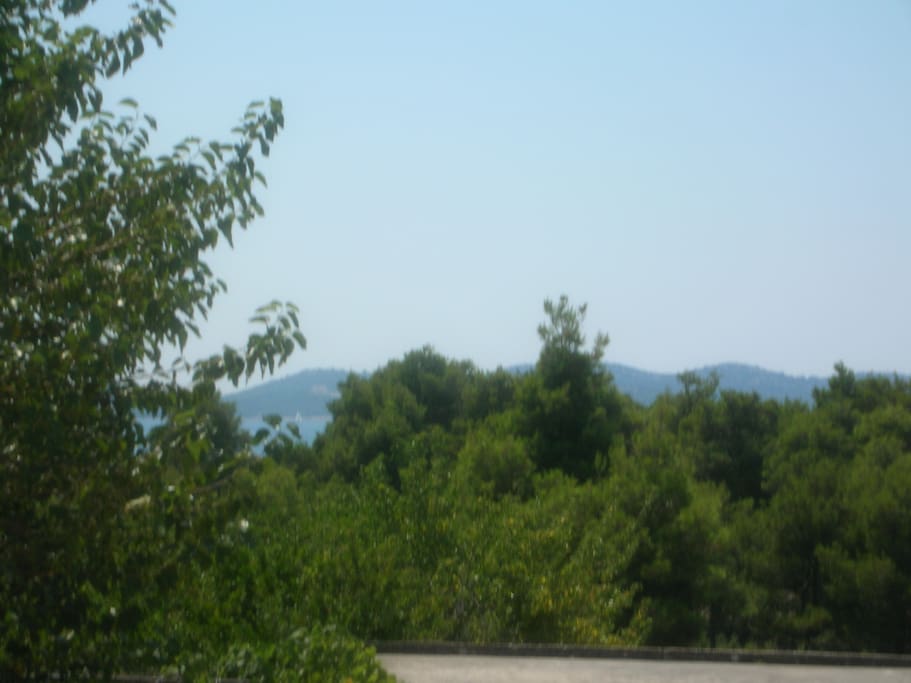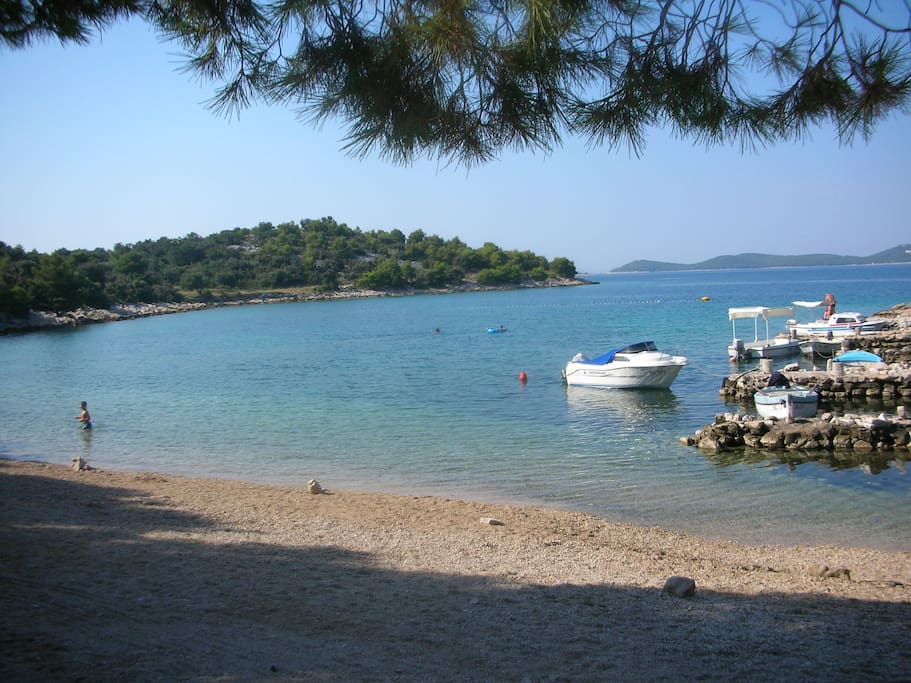 Jovan and his wife are very nice people, they met us at the bus stop, show us around and left some food in the fridge. They offered us a welcoming drink at the beach bar and we have a small talk. House is simple but there is everything you need for vacation. Maybe it can be more stylish, but for relaxed holidays it's quite good. Drage is very pleasant town, beach is one of the best we have ever visited, surrounded by pines, water is very clean and sunsets are picturesque. Thank you, Jovan!
---
Jovan is a very nice guy and he was very helpful showing us the sorroundings and everything we needed, then he went immediately away but we could count on Andrija and his lovely wife for help and suggestions (they own a very nice bar on the beach with free wi-fi that we recommend). to be honest the house wasn't very comfortable, the bedsheets were very small, there was no gas kitchen, only eletric, the terrace is more an external staircase, there was no light to read a book before sleeping and last but not least it's not true that the stone house is fresh enough, it actually could use definetly an airconditioner. the location is very good though, very close to the beach and to everything one needs, and it is quite peaceful. i think that with a bit of attention to just a few details the holiday could improve dramatically :) (i would star with buying an abat-jour and put it on the side of the bed). Anyway, we had a nice vacation!
---
Jovan est très accueillant et prévenant. Il nous a fourni toutes les explications sur Drage. C'est un ami à lui qui nous a accueilli à l'arrêt de bus et nous a conduit jusqu'à la maison. la situation de la maison est exceptionnelle, quasi en bord de mer, près d'une plage familiale. Eau chaude, cristalline et turquoise. Un lac d'eau douce et une réserve naturelle à proximité. La vieille pierre est très agréable quand il fait fort chaud. Elle préserve une fraicheur naturelle. Nous avons passé 15 jours à nous ressourcer. L'expérience fut globalement magnifique. Les petits points négatifs de notre point de vue : il y a un gros gîte juste à côté avec une terrasse et, en saison, ce dernier est loué en continu à de grands groupes. Quasi au quotidien, les personnes parlent assez fort et jsuqu'à assez tard. Cela nous a souvent dérangé dans notre envie de calme. Et notre besoin de nous coucher assez tôt. L'autre petit point : le lieu est aménagé de façon très austère même si il a ce qu'il faut pour cuisiner, dormir, se laver. Il s'agit en fait d'un simple studio, une seule pièce avec trois lits, une armoire et armoire et un coin cuisine. Pas de décoration, la terrasse n'est pas aménagée, pas de parasol, etc... Au départ, il y avait juste une seule petite table en plastique et une seule taque électrique en fonction pour cuisiner. Mais, à noter demande, Jovan nous a fourni une deuxième table et une autre taque électrique. Il a toujours répondu à nos mails et demande et très rapidement.
---
Jovan was very friendly and kind. We had to check in one day later then we planed and arrived quiet late, he left us some food in case we couldn't buy any. The accomodation is a little bigger then it seems on the fotos and might be the closest house to the beach for rent in drage. Only two points were a little disappointing: 1. The stove does not work properly, only one cooktop works; 2. The terrace is more an external staircase, but that was not even a problem because there was enough space to sit outside. Drage is a very nice place, with a beautiful beach in a little bay, with a beautiful beach bar and other cheap but very good food places. The price is good for what you get and we had a beautiful time, thank you a lot Jovan!
---
We had an amazing 7 night brake in Croatia. Before we headed off Jovan was really good at keeping in touch and answering our questions. His sister Mia met us from the bus stop and helped us with the relevant paperwork (could not have done it without her!) She explained the area, where the shops where, where the beach was, as well as the lovely walk along with coastline to Pakostane. The location was peaceful and the apartment had everything we needed search as bedding, towels, washing machine and a fantastic power shower! Thank you so much Jovan and Mia!
---
I m from Novi Sad, province of Vojvodina, Republic of Serbia. but my ancestors are from the very house I rent, they were fishermen on the idilic coast of Adriatic sea. much before, their ancestors were warriors in service of Republic of San Marco, proud city of Venice. much, much before, their forefathers were pirates of you see, the story of ourselves start much more before we were born!
as you can conclude, I m very interested in history. :)
语言:
English、Русский