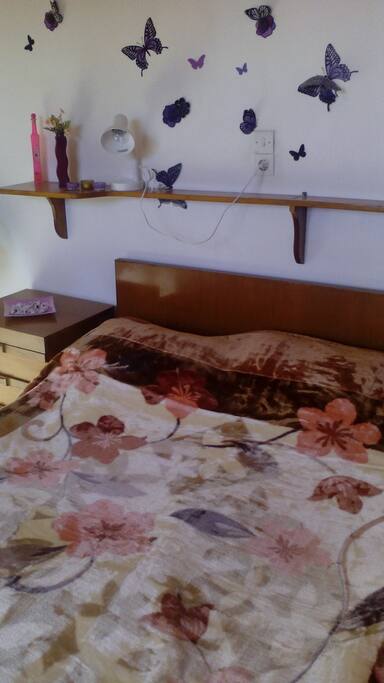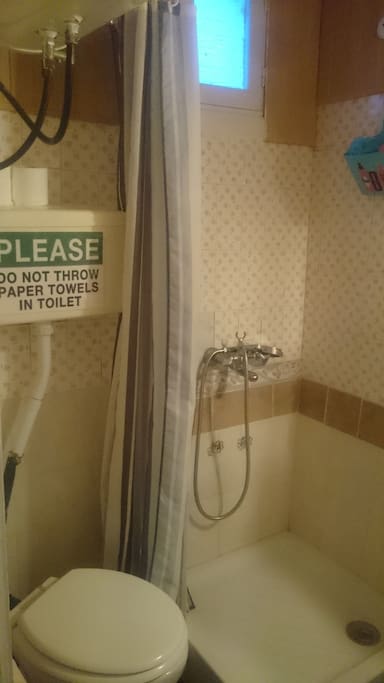 个房子被一个被葡萄园和橄榄树包围的大花园所环绕,距离国际机场eleftherios venizelos仅有10分钟路程,远离海10(URL HIDDEN),享有大自然的美景。 我们是动物爱好者,我们有4条美丽的狗和10只可爱的猫。我们有一个非常大的veranta,你可以坐下来吸烟。
The house is surrounded by a large garden surrounded by vineyards and olive trees and yet just 10 minutes from the international airport eleftherios venizelos,is away from the sea 10 (URL HIDDEN) modern and has a wonderful view to the nature.
We are animal lovers we have 4 beatiful dogs and 10 lovely cats.We have a very big veranta where you can sit and smoke.
---
Chara was very nice and accommodating. She picked up us at the airport, after a very long flight. Her place had extras like cheese, milk, water, bread, coffee, and more. A very cute place. The patio is lovely! The pets are friendly and sweet. Her mother is lovely, and fun. Chara is very close to the airport.
---
This has been one of the best vacation stays that I have had. Chara arranged a ride to & from the airport for a reasonable price. She came personally to ensure everything was good. I was taken aback by surprise when Chara and her mom offered to share their lunch with me. It was really amazing food. They were even kind enough to drive me to the beach for sightseeing. Plus, they shared their amazing Christmas sweets with me too. I would definitely rate this place above 5 stars! :) Highly recommended for this price.
---
Chara and her mom were superstars! We had a great time at Chara's place. Chara was very quick with responding to any questions we had. Communication was great! Chara's mom came to pick us up and since we didn't have a car, they dropped us off at a restaurant so we could have dinner and came to pick us up again. They were so helpful. Chara came in the restaurant to make sure there was something for us to eat since we have a different diet. They even made a stop at the grocery store so we could pick up groceries for the morning. They are both such genuinely nice and caring people. They made sure everything was ok for us. The next day, Chara's mother dropped us off at the beach where we had a great time. It is such a beautiful place. We were picked up again and they took us to the airport. Chara's mother even gave us sandals for our son, washed them and everything! Such thoughtful people! The place was clean and had all the essentials. The kids especially liked all the stuffed animals. We definitely recommend this place.
---