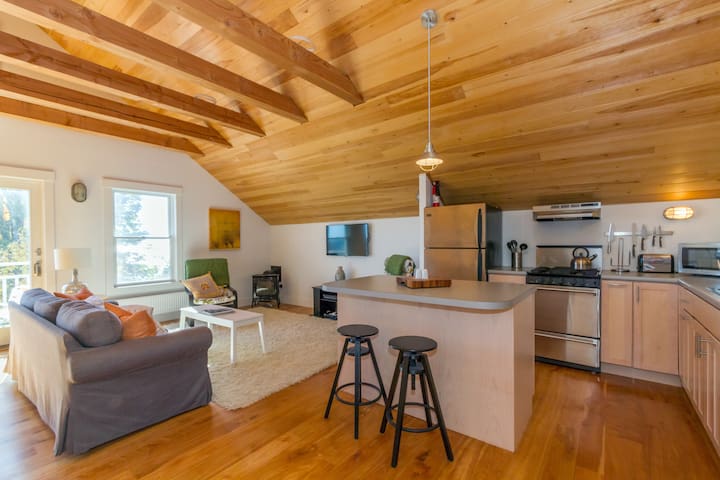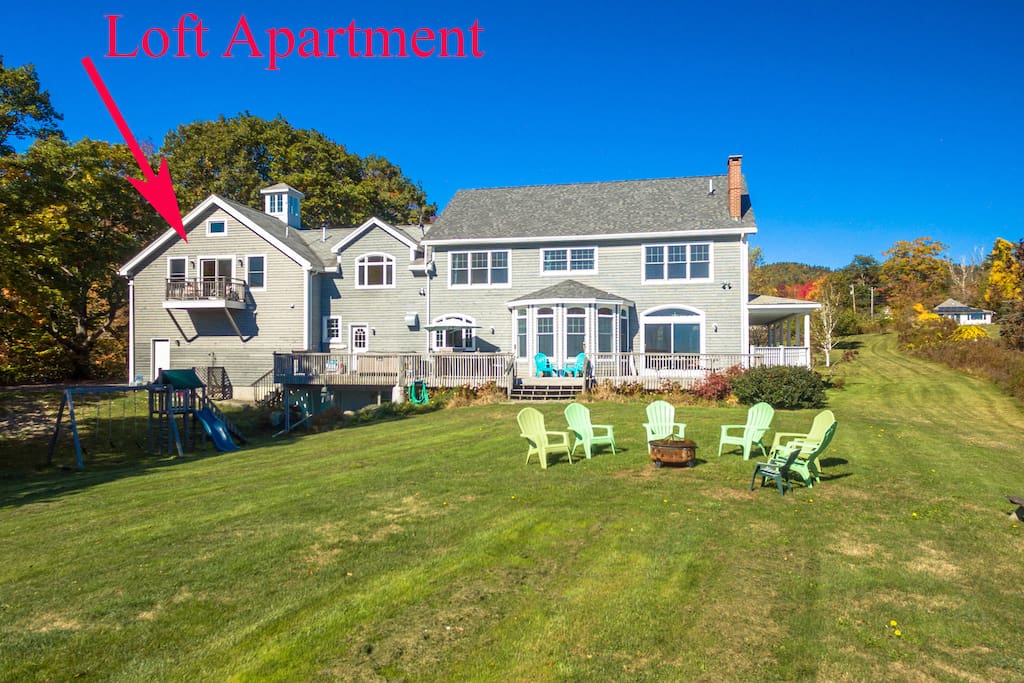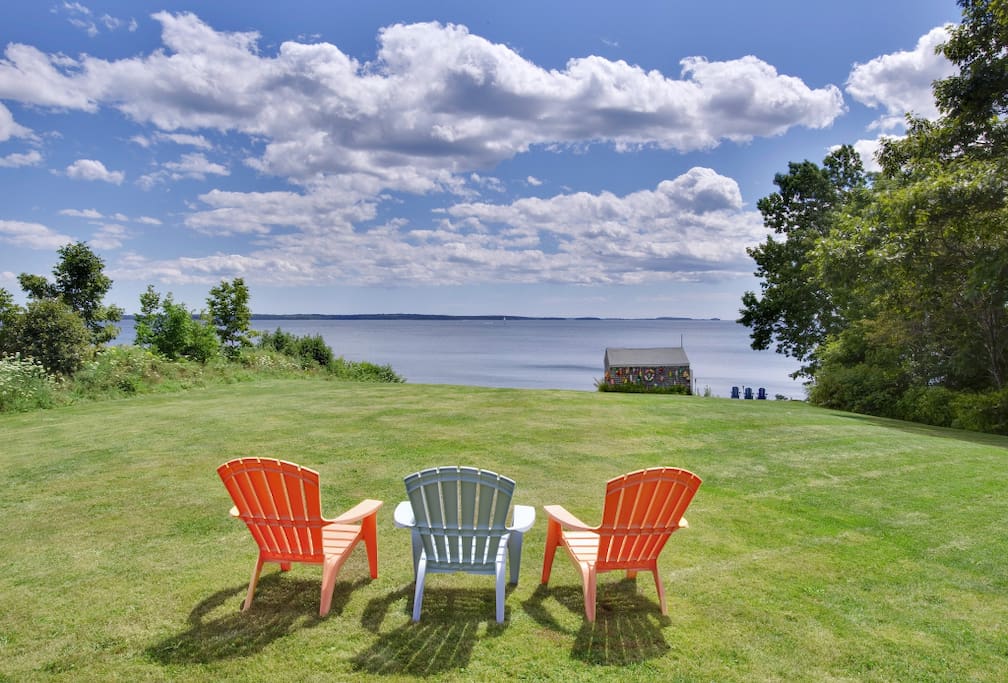 Waterfront--Contemporary Loft w/ Bold Ocean Views
Eagle's Nest is a stunning loft-like space with exposed beams, soaring ceilings & booming views of the ocean. The design is handsome and layout is functional with a fully equipped kitchen, living/dini…
The waterfront setting is simply very unique in the Camden/Rockland/Belfast area and the beach access is breathtaking. The loft is newly constructed so all is very clean, neat, functional and tastefu…
Ample parking and the home is close to Camden, Belfast or Rockland and the islands of Penobscot Bay.
A lucky local family loving the opportunity to raise our 4 beautiful kids in the beautiful state of Maine! We love welcoming people to this special area and sharing our locals only knowledge!
We live locally and can help put with anything during your visit and can give good recommendations for things to do and see while visiting.