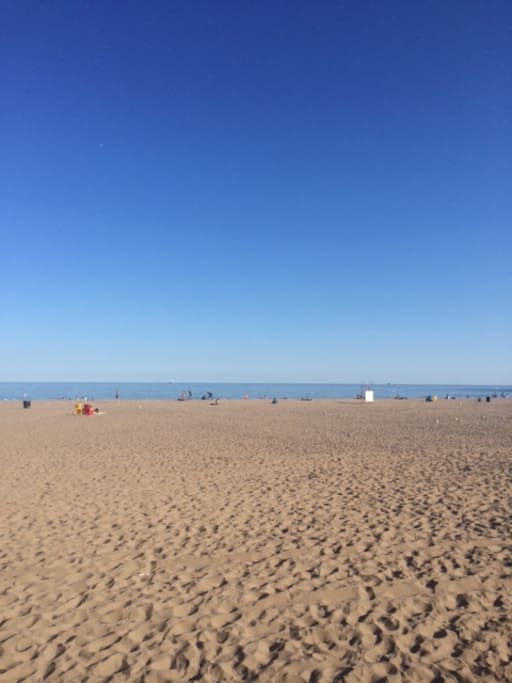 DESIGNER BEACH HOME FEATURED IN CHATELAINE MAGAZINE (2014) IN PRIME TORONTO LOCATION - Available For Rent July & August 2017 and designed by Canadian House & Home Design Winner (2007). This is a designer 3-storey, 3-bedroom (including indoor gym), 3-bathroom + FULL BASEMENT kids playroom (yes, toys are included) + backyard lounge + steps (literally!) from the Toronto Beaches, parks, restaurants, walking paths, boardwalk, and transit / streetcar!
---
The perfect place at Toronto. The neighborhood is very Nice near the beach, a park for kids and many restaurants and shops. The house is beautiful, clean and very well located closed to dowtown by streetcar. Karyn is a very good host : basket for the beach and special gift for kids were waiting us
---
Hello! My husband and I are both heathcare professionals - but when we are not doing our main job (which we both really love) - we love designing, decorating, building and creating our "Family Beach Home" that allows us to "be", "play" and "rejuvenate" as individuals, couple and a family! We were humbled to win "The House & Home Magazine" design contest in 2007 and since then - 2 more of our properties have been featured in national magazines - our Beach Cottage in "House & Home" 2012 and this Beach Home in "Chatelaine" - Canada's #1 Lifestyle magazine in 2014.

So whether we read a book on our front porch, work-out in our home-gym, bike-ride along the boardwalk, build sand-castles at the beach, grab a coffee at Starbucks, play at the park, watch an outdoor theatre or visit the local Farmers Market - we feel fully rejuvenated! Although we are in the HEART of Toronto - living in The Beach feels likes a small town since you can walk EVERYWHERE and everyone is very friendly! My husband grew up in British Columbia, myself in suburbs outside of Toronto, and we both agree - that living in The Beach is the best kept secret! We hope you enjoy our Beach Home as much as we do!