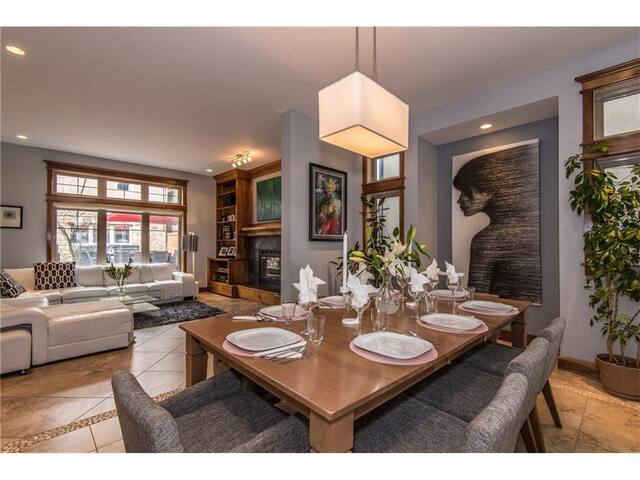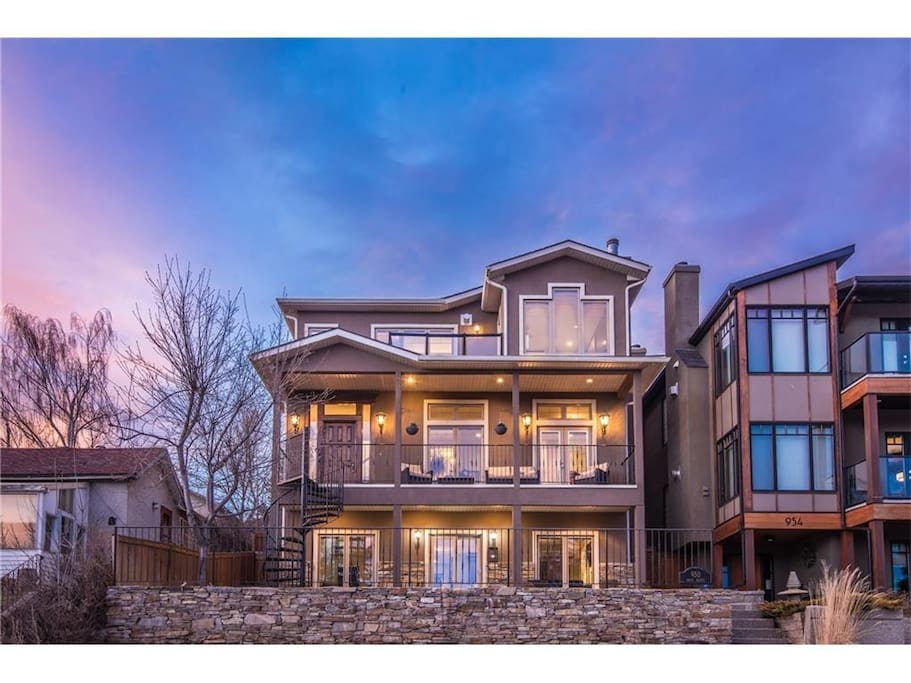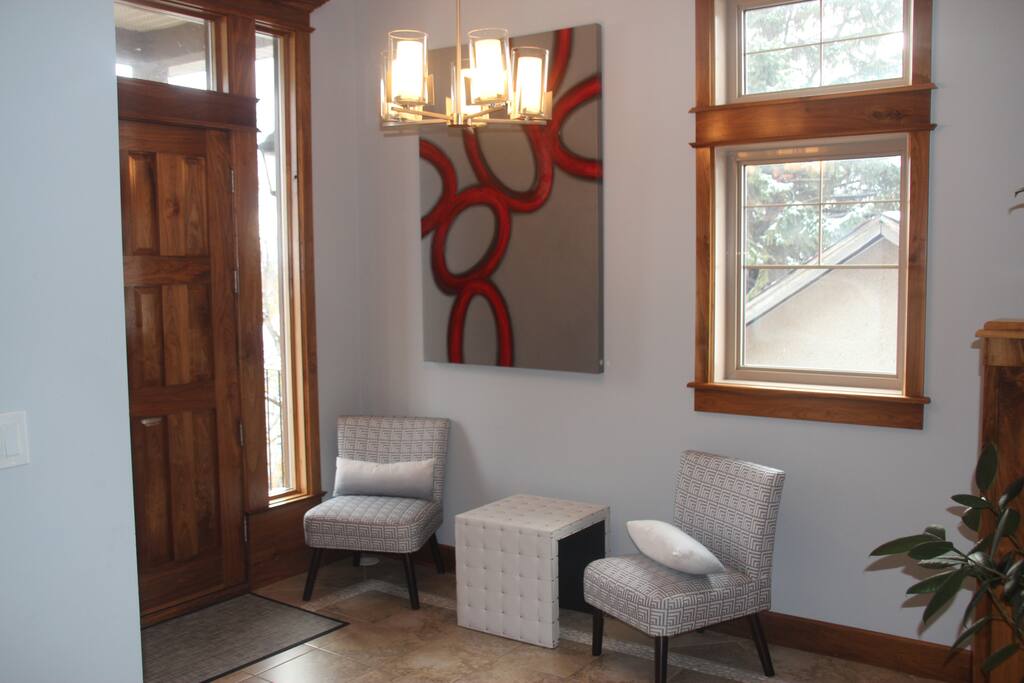 This stunning 3,600 sq ft home boasts 5 bedroom's 4 bathroom's, walkout basement, hot tub AND panoramic unobstructed city scape views! Situated 5 minutes to downtown Calgary it is the perfect location to Calgary's best restaurants, art and culture, science centre, Calgary zoo, Stampede Grounds and C-train. Enjoy a day around town then come back and BBQ in the beautifully manicured outdoor space or cook a meal in the gourmet fully stocked kitchen. 10% off one week or longer.
Tara & Gunnar's home was truly magnificent! If you want to experience Calgary in all it's beauty, this home is a must. The views from this property of the city line are breathtaking. The home is very modern, tastefully decorated, comfortable & spacious. It is very well equipped with everything you can think of a more. We travelled with a group of two families- 4 adults, 5 kids (1,3,5,10,10). This home made the trip memorable for all of us- the kids loved the games room, hot tub and toys galore. The adults thoroughly enjoyed the high end appliances & the espresso machine of course. The 4 bedrooms are very generously sized- and the extra mattresses set up in the downstairs den provided just the right amount of space. With the three stories, it felt like each family had it's own suite. The home is not air-conditioned- aside from the master bedroom- but with the fans and opening windows for air-flow there were no issues even when it was +33 outside. Tara was very quick for respond to any questions and provided a great little guide to the home. The only issue for us was all the stairs and having a very mobile 1 year old. We stayed on top of it- we stayed on top of it without any issues. We may have relocated some decorative items out of his little hands reach since he prefers breakables + electronics over toys. I cannot say enough about how great this home was- if you have the opportunity to stay here- do it, you will not regret it!
---
Prior to arrival, Tara was extremely helpful in describing access and even sent pictures so we could determine if one of our guests with accessibility issues would be able to come to the home. The house was lovely; the view was terrific; the amenities were perfect - even to having an Espresso machine which everyone loved!
---